Laptops
Intel announces new 7th generation processors
The latest Intel chips are speedy and ready for 4K.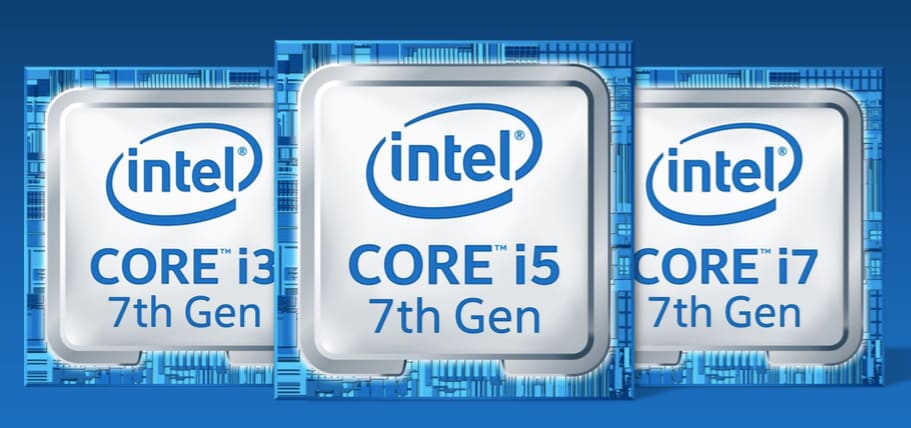 Credit: Intel
While the tech press buzzes about what the latest iPhone might hold, another tech giant is rolling out its newest products. Intel, the company powering the vast majority of PCs has unveiled brand-new processors aimed at mobile systems like ultrabooks and tablets. These 7th generation processors pack incrementally better performance, along with improvements aimed at tackling demanding tasks like 4K video.
Computer shoppers won't get huge performance gains over today's chips, but there are a few notable changes to Intel's platform that make them even more ready for the future. Nerd alert: if you care about high-speed ports and the best 4K support, you'll want to look for a computer powered by one of Intel's 7th generation chips.
If you're looking towards the bright, sharp 4K-resolution future, Intel is giving you plenty of reasons to upgrade to its 7th generation mobile chips. Even though previous Intel Core m and Core i processors could power 4K displays, there were some limitations. Thanks to advances like HDMI 2.0, along with Intel's newly-minted support for 10-bit HEVC and VP9 at the hardware level in these new chips will let you keep up with the latest and greatest in video.
Intel is also touting an even wider variety of computers with its high-speed Thunderbolt 3 port. This single port is one of the most exciting advances in computing. Its potential is huge, since it lets you plug in one cable that can charge, output 4K to a monitor, and even talk to an external graphics card.
What might be a little confusing to enthusiasts is that Intel is changing its nomenclature for these mobile-style chips. Even though Intel's effectively announcing six new chips, three of them, if you had looked for their predecessors in the 6th generation, would have had completely different names. The newer, Core m family is a lot smaller, with Intel only keeping the name for the Core m3 processors.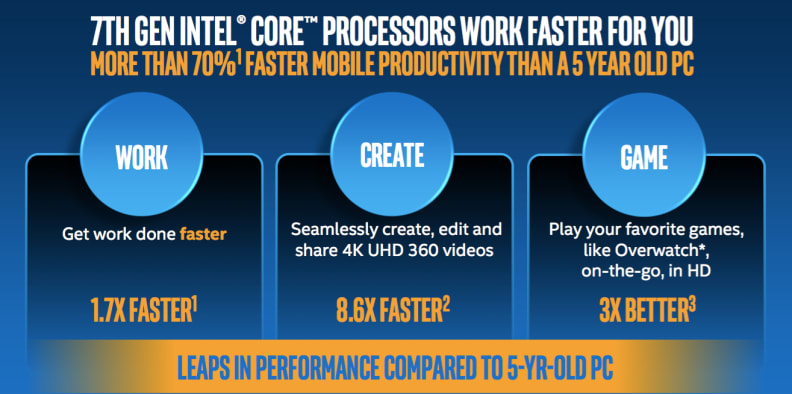 What used to be called Core m5 and Core m7 have now been lumped in with the Core i5 and i7 series respectively. You'll want to keep an eye out for devices that have a model number with a Y in them, since those chips will be the low-power, 4.5 watt version instead of the zippy 15-watt part with a similar name.
If you're a desktop user, or prefer laptops with a fiery quad-core chip, Intel will be shipping those parts in early 2017. Especially if you want systems featuring Intel's best Iris Graphics, you'll have to wait just a little bit longer.