Laptops
The next MacBook Pro must have these features
Apple needs to show it can still wow the Mac faithful.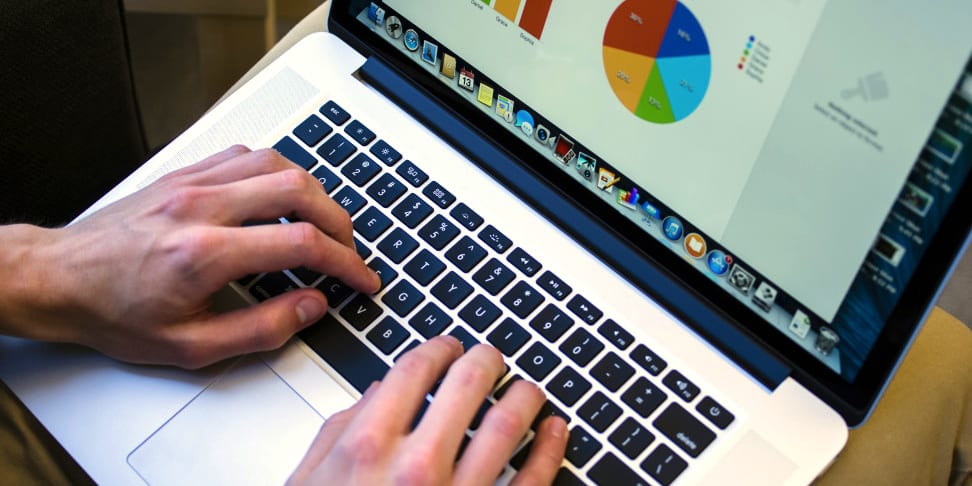 Credit: Reviewed.com / Chris Thomas
There's no doubt about it—Apple's Mac lineup is getting old. Whereas the Mac faithful used to get yearly updates, Apple's slowed down development of its workhorse computers.
The MacBook Pro 13-inch and the MacBook Air were both updated last year, but both sport parts and features that are three to six years old. The MacBook Pro 15-inch hasn't seen a thorough redo in almost four years.
Apple's Mac lineup looks more and more like the Island of Misfit Toys with each passing day.
It used to be that Apple's gear, even though it was more expensive than the competition, at least offered cutting-edge performance for its premium cost. At the moment, Apple's Mac lineup looks more and more like the Island of Misfit Toys with each passing day.
There have been some indicators that Apple's prepping to update at least one Mac by the end of 2016, and it's probably the MacBook Pro 15-inch. This laptop should be the greatest Mac on offer, but instead it's among the oldest of the group. Word on the street is that updates are coming to this product, potentially as soon as next month. Here's what Apple needs to deliver when that finally happens:
1. New(er) Intel Core chips
This one's a no-brainer: Apple's gotta be close to refreshing the MacBook just because it's hard to get those old, old 4th generation quad-core chips that they've relied on for so long. Rumors and photos of alleged leaked parts show that Apple's may want to slim down this notebook , and that's where Intel's latest processor magic might help out. Intel's latest 7th generation quad-core chips have gotten much better on heat and power, which would make them able to survive in a slimmer laptop.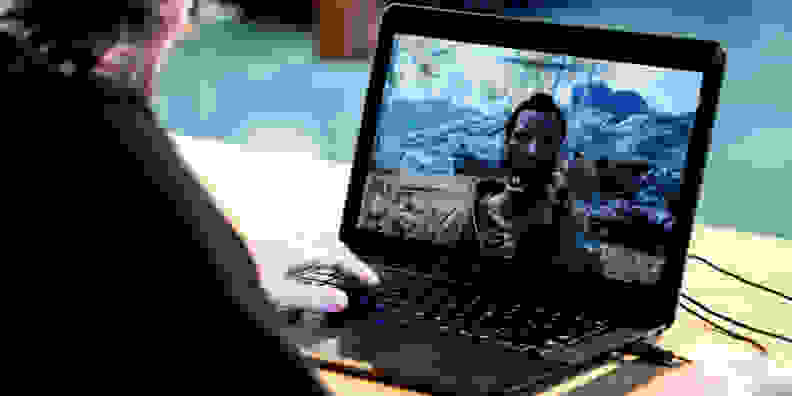 That said, Intel's only rolling those out in Q1 2017, but Apple's gotten favored access to Intel's latest and greatest before, and we wouldn't rule it out. Otherwise, Apple will have to stick with the current 6th generation options that are out now, making them a half-step behind the rest of the industry. We've used those chips in computers like the Razer Blade and Dell XPS 15, and Apple can get them right now without having to wait.
2. Supercharged graphics
One area where Apple's always lagged the PC competition is when it comes to the latest and greatest graphics chips. The MacBook Pro has had a more expensive version that includes a beefed-up graphics processor for a premium, and there's never been a better time to get great laptop graphics chips. Nvidia recently started rolling out its mobile GTX 10-series chips, which should pack a wallop. This could give Apple a chance to give creative professionals the performance boost they've wished they got years ago.
The next MacBook Pro might even be the first Mac to be VR-ready.
Whether Apple goes with a 6th generation Intel quad-core chip or one of the new 7th Generation means that models without the extra graphics chip will have boosted performance. The Iris Pro integrated chip has gotten really good in the years since the 4th generation, so there will be a big gain for those shoppers, as well. The next MacBook Pro, if it has the best graphics available, might even be the first Mac to be VR-ready, which is a big deal.
3. The latest and greatest USB-C ports (but maybe an old-fashioned USB for us luddites)
Apple stunned computer users everywhere by unveiling its MacBook that features only one USB-C port. USB-C is a reversible USB standard that can be adapted to be used in a bunch of different ways, and we're hoping the new MacBook Pro does something similar. We've tested laptops like the Razer Blade Stealth that use this single type of port for charging, USB, and even as a high-speed Thunderbolt port.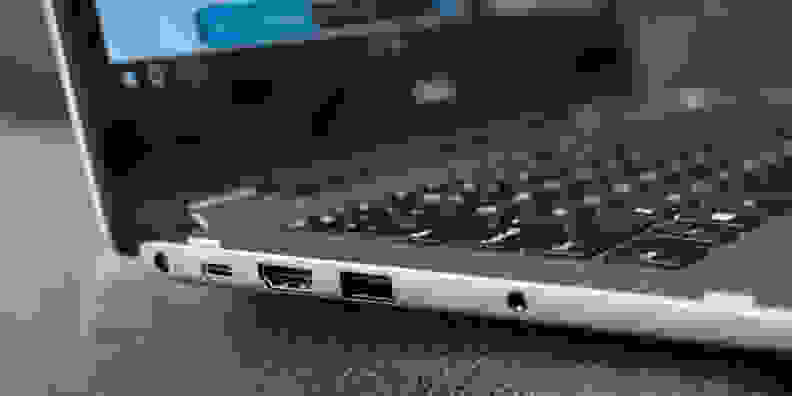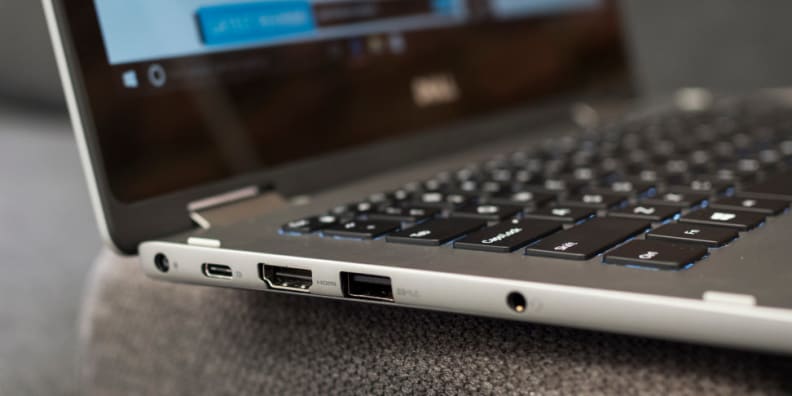 We would understand why Apple might want to go all-in on this port type as it's clearly the future of computing, but we wouldn't mind the old-school USB sticking around for a bit longer, either. Carrying adapters around isn't the most convenient thing in the world, after all.
4. High-tech, futuristic extras
On the Windows side of the fence, we've seen a ton of innovation in the past couple years. Even though Apple was among the first to get a fingerprint scanner into a smartphone, Microsoft's taken the lead with its Windows Hello technology. Right now, you can buy a new Dell Inspiron 7000 2-in-1 for around $750 with a facial recognition camera standard.
It's been such a long time since Apple put cutting-edge technology into a Mac that you can get it for a pittance on a PC. As such, we want to see TouchID or some kind of biometric login feature. Apple added automatic proximity login into macOS Sierra, but you have to have a $270 Apple Watch to make it work. It's no wonder that hybrid options like the Surface Book look so much more advanced in comparison.
There have been rumors indicating Apple could replace the keyboard's function buttons with an adaptable OLED touch display that can morph to accommodate any software that supports it. We'd love this, but worry that it'll be a while before this nifty feature moves the needle from marketing gimmick to useful tool. Without widespread support from companies other than Apple, it could be dead in the water.
Heck, even offering up a full OLED display, as we've seen from HP and Lenovo this year, could really push the MacBook Pro forward. The current Retina LCDs are nice, but an OLED laptop is something to behold. At the very least, Apple could boost the screen's resolution to a full 4K panel, since professionals often use Macs to edit video. This would signal their intent to retain these types of professionals, which is something the company hasn't done in quite some time.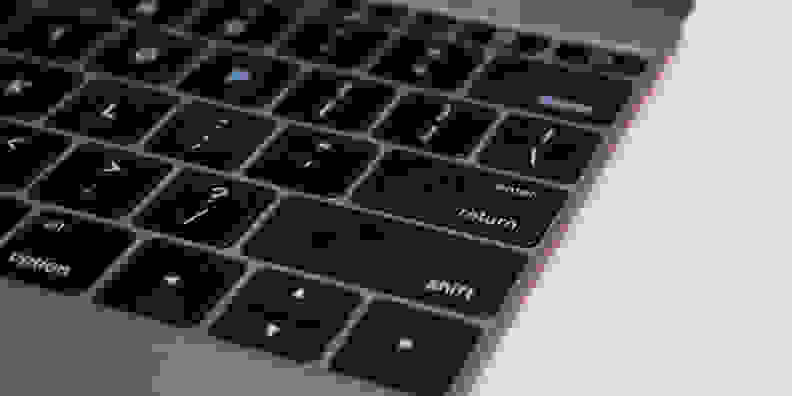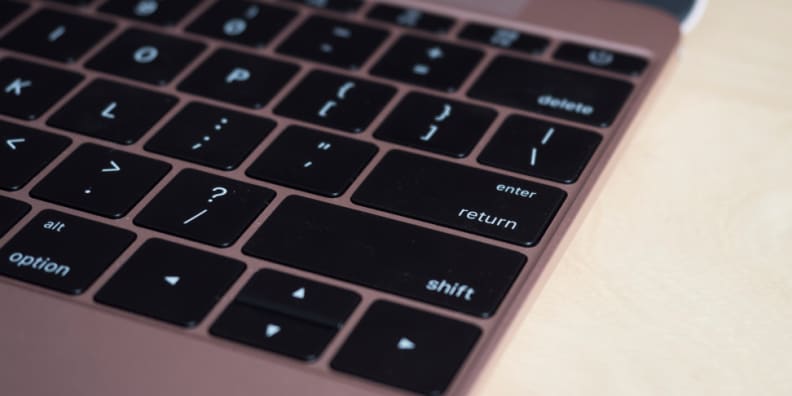 5. A good keyboard
One thing that's a little worrisome with Apple going thinner and thinner as time goes by is that the first thing to get compromised seems to be the keyboard. We saw this with Apple's super duper thin MacBook, but can't say that it was a wise compromise. The "Pro" part of MacBook Pro should make this obvious—people want to be able to use this laptop to crank on their most demanding work, and a keyboard that barely moves will drive users to stick with their existing Macs for even longer, or maybe even switch to a Windows PC with a better typing experience.
But just because the current model is old and creaky doesn't mean everything needs to be thrown out. Mac users would have been thrilled if the MacBook Pro just picked up the latest generation chips, switched a few ports, and called it a day. Apple still sells the steadfast MacBook Pro MD101LL/A, a model that's literally been unchanged since 2012. For some users, a thin laptop is less valuable than one that can be overhauled and used for longer. But, if the Mac is going to continue forward into 2016, the next MacBook Pro needs to signal that there's a future to this platform. That's something that Apple hasn't effectively communicated in the past few years, coasting on its older hardware designs for top-dollar models.
Related Video