Laptops
Can you believe this wooden box is actually a computer?
Eat your heart out, Ikea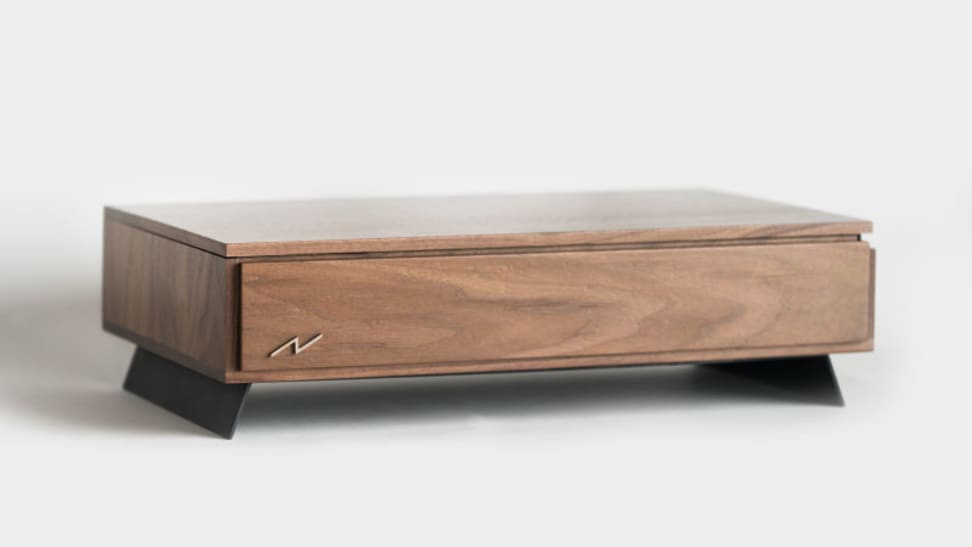 Credit: Volta V
If you're an avid gamer, you probably know that gaming computers have a specific look. They're usually black with red or blue lights and bulky as hell. Some of them even resemble futuristic robots or time machines.
But sometimes these computers look out of place or they clash with the room they've been set up in. If you're looking for a powerful rig that compliments a minimalistic space, then you need to check out this handcrafted computer.
The Volta V is unique because it looks like a piece of modern furniture. According to the company website, the wood case is made out of "domestically-sourced, selectively-cut trees in the USA." Cool right? I like the idea of a rig that merges with your environment, but I love how it works in a compact space.
The computer stands at a mere 5.5 inches tall (though she be but little, she is fierce!) and lies horizontally on your desk. When you're not using the rig, you can store your keyboard underneath it, which frees up some space. Not only does it fit in a tight space, it's sustainable too.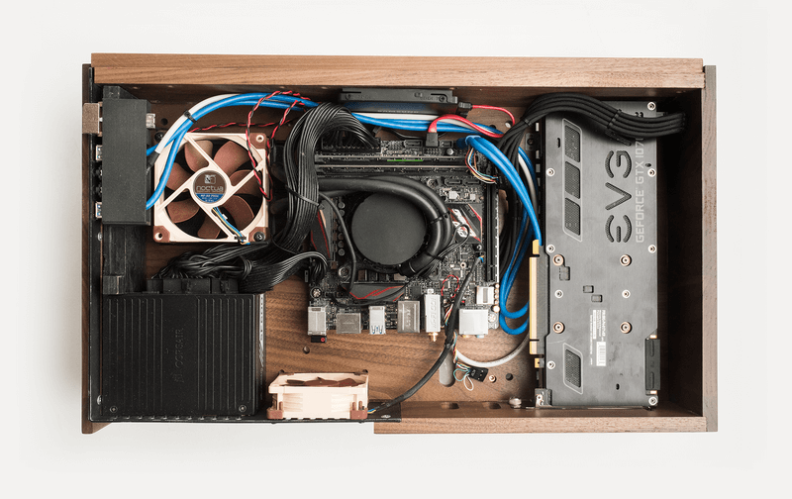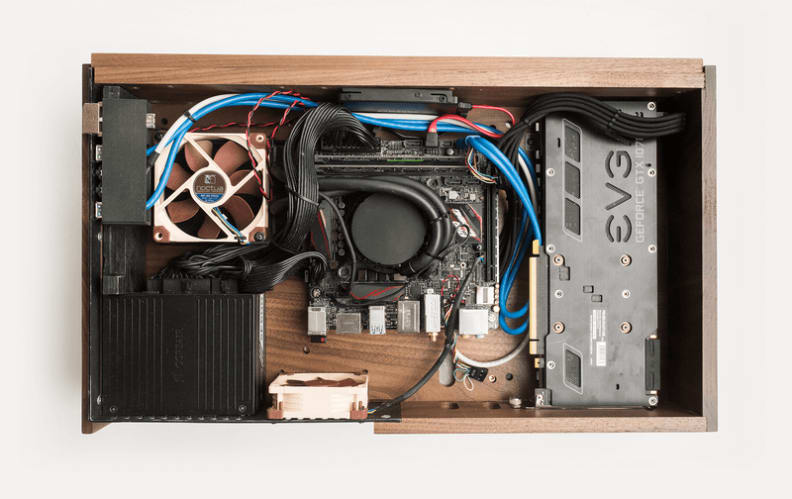 Unfortunately, computers wear out over time. It's a fact of life. I had a friend who used to stick her laptop in the freezer whenever it overheated. Not the best idea in the world, but it worked in a pinch.
At the end of the day, your computer needs to breathe and stay cool. If your cooling fans are clogged with dust, your rig will work extra hard and overheat. But the Volta V is equipped with dust filtration, liquid cooling, and ultra-quiet fans. In other words, this rig is powerful enough to handle high-performance games.
The least expensive model starts at $1,999. You can reserve one for $399 on the Volta website. The first batch of orders will begin shipping March 2017.
Related Video