Pros
Has a warm rinse setting so no cold laundry

Stain guide to take the guesswork out
Cons
Control panel feels a bit flimsy
Lo and behold, GE has answered with the GE GTW680BSJWS . This American-made washer combines a traditional design with a 4.6-cu.-ft. drum. It's big enough to fit a whole family's worth of laundry, but its 27-inch width means it'll easily squeeze through doorwarys and in narrow laundry closets.
Combine that large drum with a Normal cycle that lasts just 34-minutes—the fastest we've seen on a top-loader—and you'll be able to wash a week's worth of clothes in just a few hours.
While that kind of speed and power allows the GTW680BSJWS to hang with the latest and greatest washers, this GE also comes with old-fashioned features that Americans demand. For instance, the Deep Fill option lets users add gallons of extra water to selected cycles. Even though our tests show the GTW680BSJWS cleans clothes just fine without filling up to the brim, it's that kind of customizability that we think will make American consumers finally embrace new technology.
Design & Usability
Easy on the hands and the eyes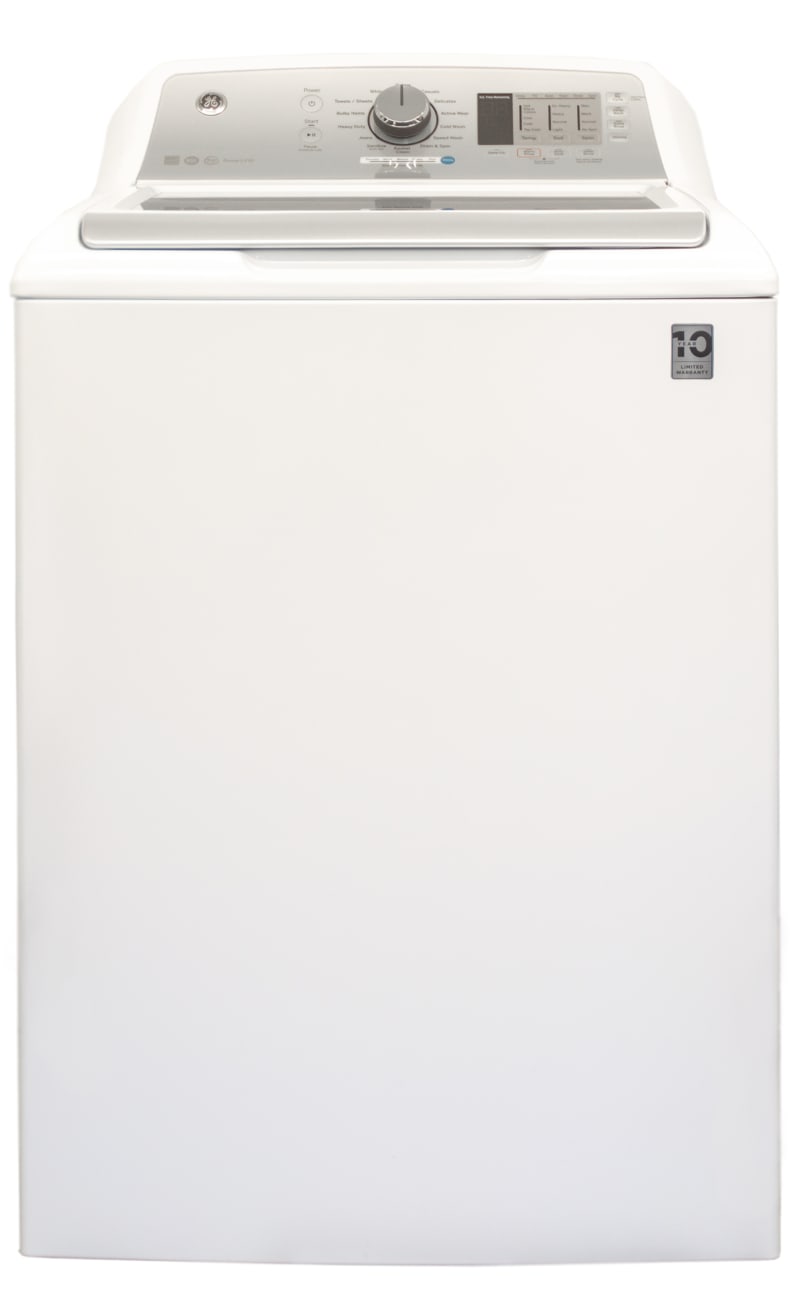 ×
GE
Even though its sale price can sometimes dip as low as $499 on sale, the GE GTW680BSJWS has the air of a premium washing machine. The rounded edges and chrome trim look upscale, and the glass window lets you see just what's going on inside. That's a rare treat on this machine, as a unique recirculation system continuously pumps water through clothes, giving the look of a water fountain. You can even open that lid to pause the washer and add a garment mid-cycle.
We're especially fans of the controls, which will please laundry ignoramuses and micromanagers alike. GE placed the power and start button right on top of each other so you can start the GTW680BSJWS in a single motion, and clustered additional options to the right of the control panel.
Should you decide not to take advantage of the GTW680BSJWS's Deep Fill or Warm Rinse options, it's actually pretty miserly.
Two of those options really set this GE apart from other brands: Deep Fill and Warm Rinse.
If you've ever felt like your new, high-efficiency washer doesn't soak your laundry enough, Deep Fill is the answer. At the press of a button, the GTW680BSJWS will dump an additional six gallons of water onto your load. If that isn't enough, you can press the button again and again until it's full. Whether it will get your laundry cleaner is up for debate—adding more water may actually dilute detergent to the point where it's less effective.
We think Deep Rinse is a bit more useful, automatically adding extra water at the end of a cycle to throughly wash out any laundry additives—like bleach, or fabric softener.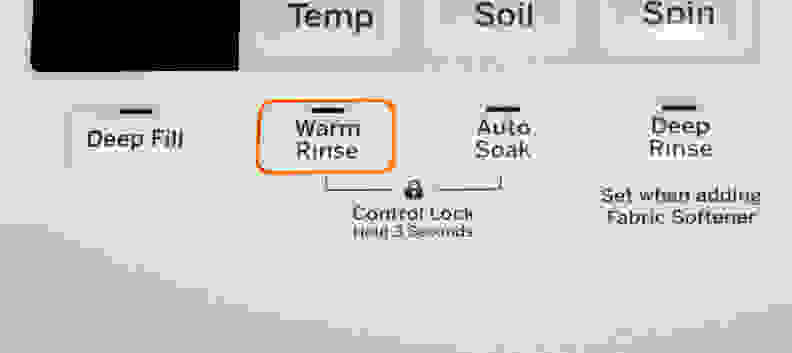 We're also excited to see Warm Rinse make its return to the washer arena. Washing cycles typically end with a rinse and spin. In order to save money and gain efficiency, washers usually stick with cold water to rinse out your laundry. However, GE has decided to buck the trend with the option to use warm water. If you have arthritis or sensitive skin, this option eliminates the unpleasantness of handling cold, wet laundry.
Performance & Features
Mechanical precision with a human touch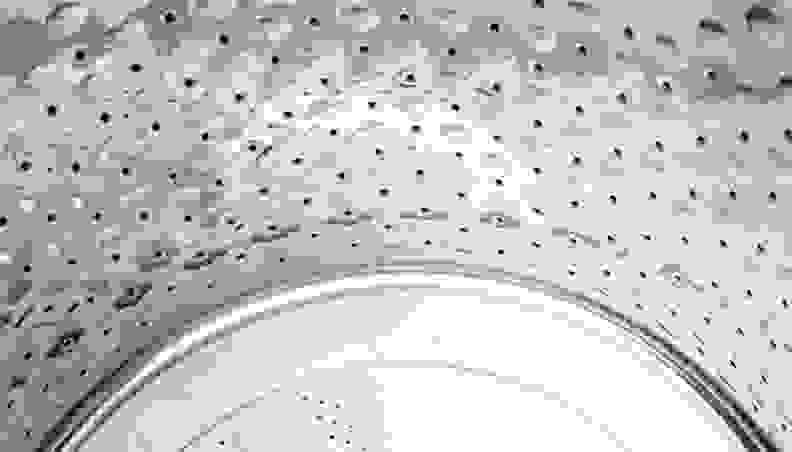 We think the GE GTW680BSJWS finds the right balance between user control and automatic adjustments. Left to its own devices, this GE will use Precise Fill to automatically determine how much water a cycle needs based on how much your laundry weighs.
We used Precise Fill for our stain removal tests. The results were promising, although unsurprising. The Whites cycle removed the most stains overall. This is was to be expected, as our water meters showed that this cycle used more hot water than others. The added heat allowed the Whites cycle to remove three percent more stains than the next high performer, the Heavy Duty cycle. This cycle had a 50-50 distribution between hot and cold water.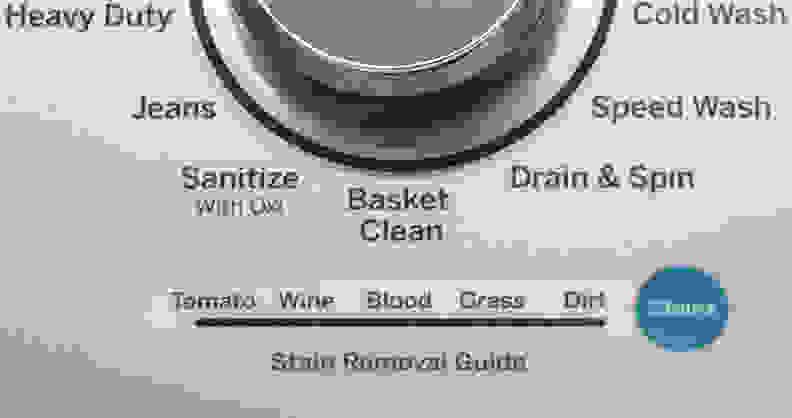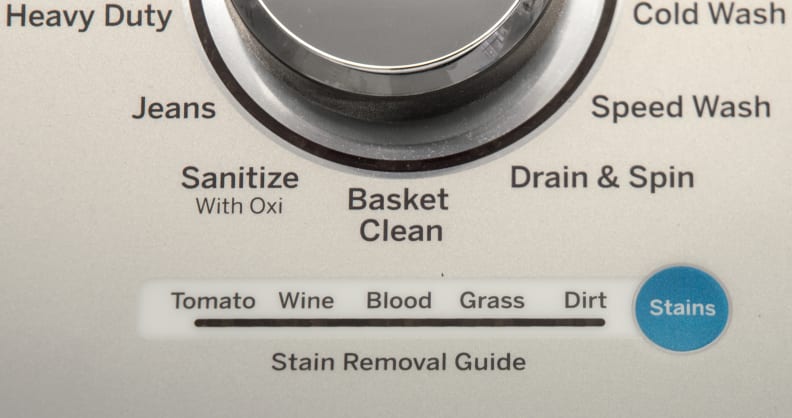 Besides the above-average stain removal, consumers will also save time with the GE GTW680BSJWS. Except for the Cold Wash and Sanitize cycle, all of its cycles take less than an hour. In fact, the Normal cycle lasted only 34 minutes with an eight-pound load—the fastest cycle we've ever tested on a top-loader. The Speed Wash on this machine was also one of the quickest we've ever tested, at around 15 minutes long.
Our lab results also showed that all the haste did not make any waste. From proteins to tannins, we saw no obvious weaknesses in the GTW680BSJWS's stain removal repertoire—although the lack of an internal hot water heater meant it had a bit of trouble removing oil stains. If you have a very specific stain—like grass on a soccer uniform, for instance—there's even a built-in pre-treat option for the most infamous messes.
Should you decide not to take advantage of the GTW680BSJWS's Deep Fill or Warm Rinse options, it's actually pretty miserly: A $42 annual operating cost is one of the lowest we've measured from a top-load washer. Despite a final spin cycle that's barely half as fast as some of its competitors, it also did a good job getting out remaining moisture. That means your laundry will spend less time in the dryer after a wash cycle is complete.
For in-depth performance information, please visit the Science Page.
Warranty
GE backs this washer with a two-tiered warranty. The first tier lasts for the first year after purchase. It covers all parts and labor associated with a factory-specified part. The second part of the parts-only warranty covers only replacing the motor, and lasts for ten years after purchase.
The Verdict
A top-loading washer that's on top of the heap
There are a lot of ways to wash clothes. From hand-powered machines to fancy front loaders, none are as endearing to the American public as the top loading washing machine.
Today, the GE GTW680BSJWS represents the pinnacle of top-loading technology. It combines crowd-pleasers from the past—like Warm Rinse and Deep Fill—along a modern wash system. The end result is a washer that can not only take on any stain, but also please any consumer. Special options let users add as much water as they want, but when left to its own devices, we found that the GTW680BSJWS was a competent stain remover.
Before you buy, we recommend checking out two of its closest competitors: the innovative Samsung WA48J7700AW, which features the excellent ActiveWash system, and the high-tech LG WT120CV. Both those machines are great choices for the right user. But if you decide to put the GTW680BSJWS in your laundry room, you'll be getting a solid washer with more than a few tricks up its sleeve.
By the Numbers
On this page, we'll discuss the lab tests that helped us draw our conclusions about this GE top loader. The best washers are both effective and efficient. While that's a tough order for most top-loading washers, this GE proved to be a good mix of the two.
Cleaning Performance
We determine stain removal by placing stain strips in a load of weighted ballast for a select cycle. Each strip is stained with a variety of common household substances, like red wine and carbon, which relies on either thermal, mechanical, or chemical cleaning to remove. After a cycle completes, we use a photospectrometer to calculate how much of each stain has been lifted.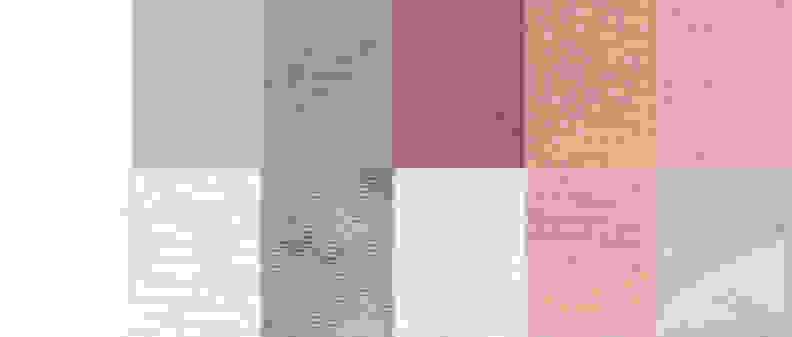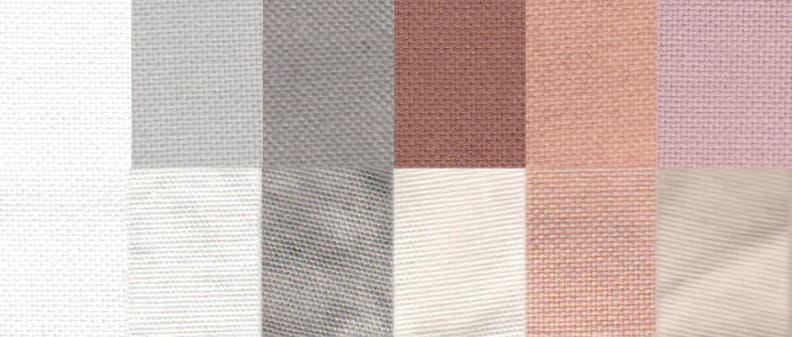 We retrieved a very promising result from the Whites cycle after it ran for 44 minutes. It proved to be the most powerful cycle we tested on the GTWN680BSJWS. It removed 3% more stains than the next most powerful cycle–Heavy Duty. The Normal cycle came in third, lagging 7% behind the Whites cycle.
On this machine, it turned out that how well a cycle cleaned largely depended on how much hot water it used. Whites consumed 11 gallons of hot water while Heavy Duty and Normal used 6.4 and 4.5 gallons, respectively.
Delving into individual stains, this GE did best against blood and cocoa stains, but had a tough time against oil. For example, the Whites cycle got 19% more of the blood stain than the oil.
Efficiency
Water and electricity meters help us determine if a washer will cost you big bucks to run. The GE GTW680BSJWS surprised us with how efficient it was. Typically, a top loader that's over four cubic feet requires a lot of water to fill up, but this GE kept its water usage in check. Using data from the meters to estimate annual running costs, based on a formula that factors in national costs and use patterns. Using that formula, we estimate the GTW680BSJWS will cost around $42 per year to operate.
We also weigh our test loads before and after a wash cycle in order to see how much excess water each cycle spins out. Every drop of water your washer spins out is one your dryer won't have to deal with. Good washers will spin out around 50% of excess water, and this GE spun out, on average 57%—so it gets a passing grade.
Meet the tester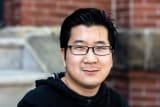 Jonathan Chan
Senior Manager of Lab Operations
@Jonfromthelab1
Jonathan Chan currently serves as the Lab Manager at Reviewed. If you clean with it, it's likely that Jon oversees its testing. Since joining the Reviewed in 2012, Jon has helped launch the company's efforts in reviewing laptops, vacuums, and outdoor gear. He thinks he's a pretty big deal. In the pursuit of data, he's plunged his hands into freezing cold water, consented to be literally dragged through the mud, and watched paint dry. Jon demands you have a nice day.
Checking our work.
Our team is here for one purpose: to help you buy the best stuff and love what you own. Our writers, editors, and lab technicians obsess over the products we cover to make sure you're confident and satisfied. Have a different opinion about something we recommend? Email us and we'll compare notes.
Shoot us an email