Here at Reviewed.com, we derive 80% of a dryer's score from one set of data: its ability to dry clothes. In order to create an even playing field for the vast majority of dryers on the market today, we focus on four core cycles: Normal, Quick, Delicate, and Bulky.
It looks like a recycling bin with a solar panel.
When I first unboxed the DLEY1201V, I thought it had a bit of a retro-futurist vibe: There are no sharp corners, and even the top has a slope. Unlike most top-control dryers sold in the US, the controls are set up at the front of the machine rather than mounted in the rear. It's a popular design in Asia and parts of Europe.
In theory, that makes the controls easier to read and use. That's true for the WT1201CV—the DLEY1201V's accompanying top-loading washer—since the controls are actually in front of the door, leaving them accessible even when the washer is open. Like most American dryers, though, the door on the DLEY1201V is on the front of the machine, so the controls are always visible either way. Still, for symmetry's sake, it's a good design.
Because it would clash with the sleek design, the DLEY120V lacks a dial. Cycles are selected by pressing a single button, and you have to push it multiple times in order to shuffle through the 12 cycles.
Our Normal cycle test consists of an eight-pound load wetted to 1.7 times its weight. We place this test laundry into the LG DLEY1201V with temperature and humidity sensors. When the LG's Normal cycle ended, we calculated that 99% of the moisture had been removed after an hour—not bad, as a tiny bit of moisture helps keep wrinkles at bay. The sensors picked up a maximum temperature of 156.1°F. At temperatures that surpass 150°F, we start to see increased wear over multiple dry cycles, so the DLEY1201V gets penalized a little for getting too hot.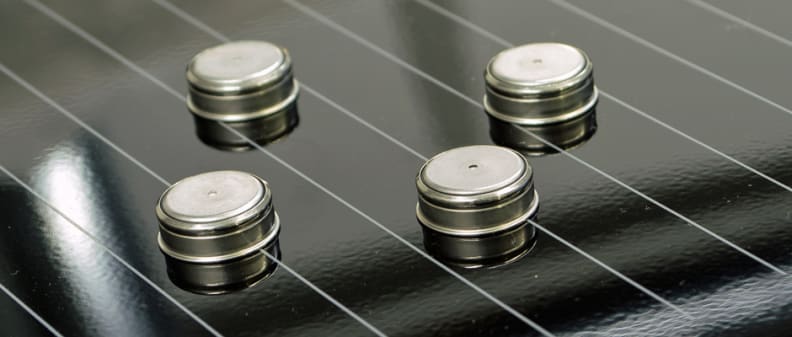 The Delicates cycle hit it out of the park. It only reached a temperature of 104.7°F, which is like line drying in southern California. When the buzzer finally sounded, the LG had removed 89% of moisture. That's excellent, especially considering that most people don't throw eight-pounds of delicates in at a time. The Delicates cycle gets a gold star.

For most dryers, the Bulky cycle is a tough act to master. We use a comforter wetted to 1.5 times its weight, and although instruction manuals often tell users to flip a comforter or run the Bulky cycle again, we mimic lazy consumers' laundry habits and dry a comforter like any other load: once and without interruption. During our test runs, the LG's Bedding cycle averaged 89% moisture removal. That's very impressive, especially since the cycle only lasted an hour.
Finally, we have the Speed Dry cycle. It is indeed quick, finishing in 25 minutes. At 148°F, the cycle compensated for the short running time with higher temperatures, which allowed it to remove 93% of all water out of the four-pound test load.
Good grasp of the fundamentals
The Delicates and Bedding cycles really impressed us. Dryers usually struggle with these, but this LG really shone. The Delicates cycle kept temperatures low and managed to mostly dry our test laundry. The Bedding cycle also got our test comforter nearly dry in one go. That's quite a feat, considering that it's standard practice to flip a comforter halfway through a cycle, or even run the cycle twice. To keep our results consistent from one machine to another, we don't do this, letting a single cycle run its course uninterrupted.


Although Normal got clothes to a wearable state, it wasn't perfect. The cycle took a little over an hour even though the manual estimates an average 41 minutes. We start to dock points if Normal takes more than 55. Marks are also taken off when temperatures get too hot, which damages clothing. Passing temperatures of 156°F, the DLEY1201V'S Normal cycle might prematurely wear some delicate fabrics.
The most notable feature on the DLEY1201V is its aluminized steel alloy drum, or steel that's been dipped in aluminum and silicon while still hot. It makes the drum highly heat reflective which, LG says, allows the dryer to use less energy. Other features include Steam Fresh and Smart Diagnosis. The optional Steam Fresh releases a burst of steam in order reduce wrinkles on up to five garments. Smart Diagnosis is a way for your dryer to communicate with LG customer service over the phone. The burst of data includes model numbers of broken parts so the technician will know what to bring rather than having to make two trips: one to determine a problem, and a second to come back with the parts needed to fix it.
For in-depth performance information, please visit the Science Page.
No Grand Slam, but it covers all the bases.
The LG DLEY1201V is an odd-looking dryer that impressed us with high-end features and exceptional performance on specialty cycles.
In fact, none of the test cycles disappointed us. Bulky/Bedding finished in an hour and managed to get our test comforter mostly dry, and Delicates kept our fabrics cool. While it may have a different shape than what you're used to, don't judge a washer by its control panel. With an MSRP of $899.99 ($799.99 for the white version), it's a solid buy.
Meet the tester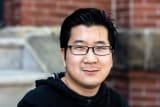 Jonathan Chan
Lab Manager
@ReviewedHome
Jonathan Chan currently serves as the Lab Manager at Reviewed. If you clean with it, it's likely that Jon oversees its testing. Since joining the Reviewed in 2012, Jon has helped launch the company's efforts in reviewing laptops, vacuums, and outdoor gear. He thinks he's a pretty big deal. In the pursuit of data, he's plunged his hands into freezing cold water, consented to be literally dragged through the mud, and watched paint dry. Jon demands you have a nice day.
Checking our work.
We use standardized and scientific testing methods to scrutinize every product and provide you with objectively accurate results. If you've found different results in your own research, email us and we'll compare notes. If it looks substantial, we'll gladly re-test a product to try and reproduce these results. After all, peer reviews are a critical part of any scientific process.
Shoot us an email