The first thing you'll notice is that its touch-sensitive controls have been integrated into the sleek, tinted door. The detergent, bleach, and softener dispensers have been moved to the top of the washer, behind a sliding cover.
But the biggest secret lies inside. LG has tilted the 5000-series' drum 10°—a small but significant tweak that makes this model much easier to load and unload than the competition. That's not all: this machine is also equipped with LG's TurboWash which can cut a Normal cycle down to just 30 minutes. It's designed to work with the TwinWash system, which puts a small washing machine in a pedestal underneath for washing two loads at once.
In addition to all that innovation, our tests show the WM5000HVA is also tough on stains, gentle on clothes, and efficient. The only drawback? A near-$1,500 MSRP is a lot more than what most shoppers want to spend on a washer, and we are waiting to see how low prices drop on sale. Still, we can't wait for the design of the 5000-series to trickle down to the rest of LG's front loader lineup.
Stain removal capabilities are measured using controlled fabric strips with swatches of representative stains on them. We place the strips in standardized loads of laundry made up of towels, bedsheets, and pillowcases. After each wash, we remove the strips, dry them, and scan them with a photospectrometer to calculate how much of each stain was removed.
We recorded the best stain removal from the Heavy Duty cycle. It outperformed the Whitest Whites cycle–the next highest performing cycle–by 7%. The 31-minute Normal cycle came in third, lagging 23% behind the Heavy Duty cycle. The big surprise came from the Speed Wash cycle. Clocking in at 15 minutes, its stain removal performance lagged only 7% behind the Normal cycle!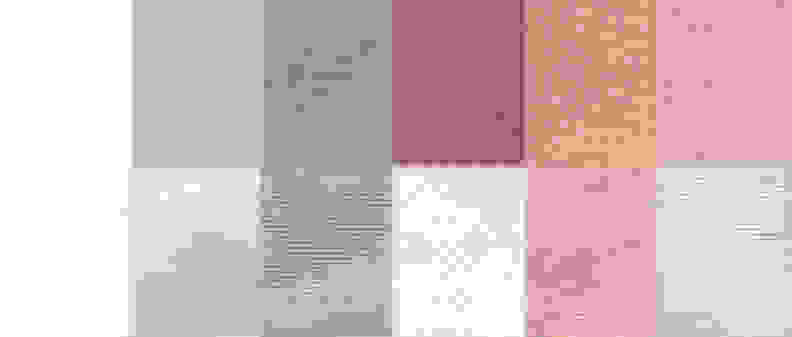 The WM5000HVA fared best against blood and cocoa stain. These protein-based stains require a smart temperature profile to clean–meaning this LG knew when to add the right amount of hot water. Normally, washers have trouble dealing with oil stains; however, the Heavy Duty cycle, with its 98°F water, had a field day. This cycle had one of the best showings against oil we've ever seen.
Lean back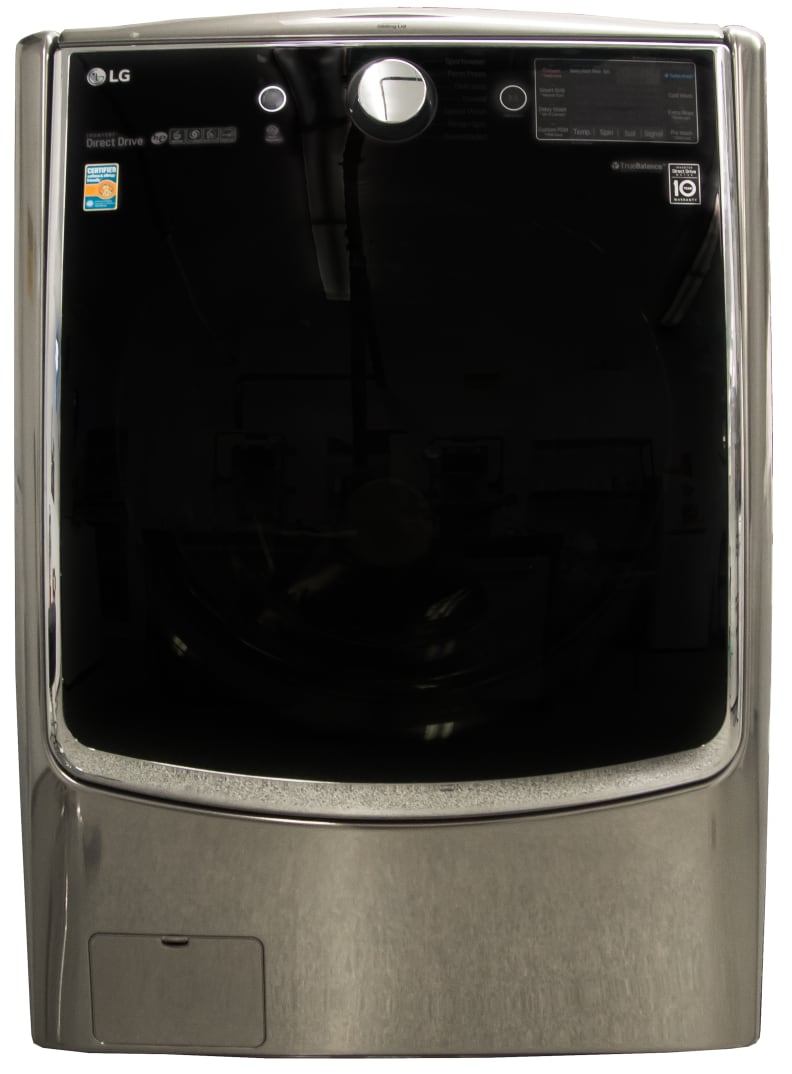 ×
LG
We have found that front-load washers perform better than top-load washers when it comes to stain removal and efficiency, but front loaders still require the user to reach into the back of a low drum to pull out wet clothes, and that's no good for weary backs.
So LG bent the rules—by about 10°, actually. The drum of the WM5000HVA is tilted back in order to facilitate easier loading and unloading. While tilted drums aren't brand new, it's rare to see such a convenience on a noncommercial machine. If you'd like to take this convenience even further, installing a pedestal below this unit would be the ultimate in washing machine ease of use.
If your family is huge or your patience is thin, the WM5000's drum size may be an issue. For this kind of money, you can purchase one of the largest front loaders ever conceived. By comparison, the WM5000HVA's drum is a more typical 4.5 cu. ft.—not a world record, but still plenty big enough to fit two baskets-worth of laundry.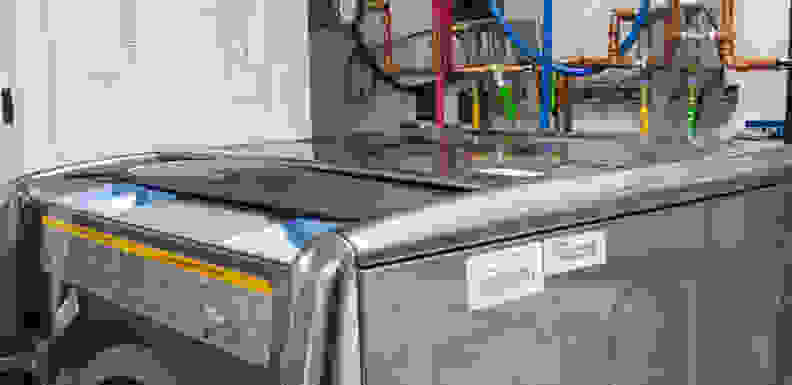 The most significant aesthetic change is the control panel, which is now attached to the door. It renders the WM5000HVA's design more seamless, and the capacitive touch controls are very responsive. Just a light touch gets this washer going.
For all the new design work on the door, one innovation is missing: A magnetic stopper that keeps a door ajar so that the drum can air out after a wash. Other LG washers have this feature—but if you leave the WM5000HVA's door open even the smallest amount, it will swing wide open.
Another strange alteration is the placement of the detergent dispensers. They sit atop the WM5000HVA under a sort of roll-top drawer. The position gives easier access and doesn't get in your way, but it also means you can't stack a dryer on top of this machine.
Efficiency is a matter of what goes into a washer (that'd be hot water and electricity) and what comes out (excess moisture). It's important to measure both because a washer can save you money by going easy on water, but if it doesn't spin that water back out, you'll spend extra money on electricity for your dryer.
The WM5000HVA scored exceptionally well. Based on average national costs and use patterns, we estimate this washer will cost around $30 a year in utilities. Even among tough front loader competition, this washer is efficient. In terms of spun out water, the WM5000HVA scored a tad worse than average, but did remove about 44% of excess water, which is adequate.
The smarter—but weaker—sibling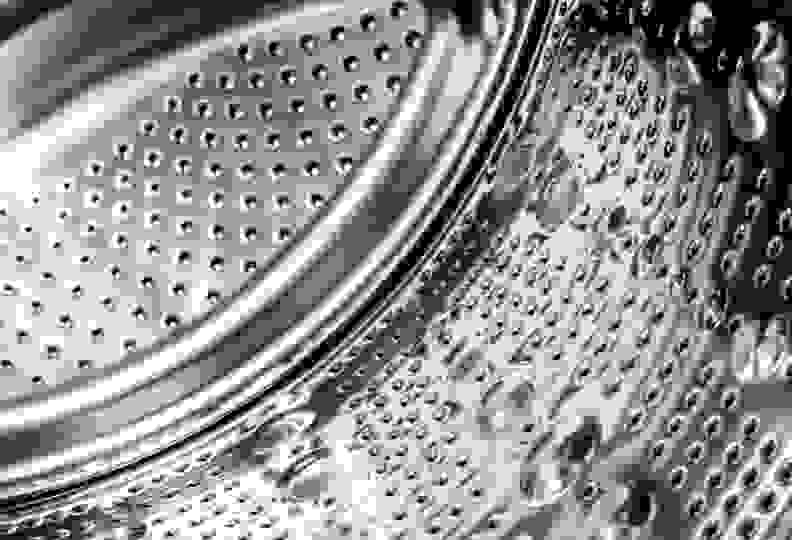 Our tests show LG designs some of the best front-load washing machines in the world, leaving us with high hopes for the WM5000HVA. But in the context of all the washers we've tested, this LG's overall capabilities are merely above average.
For example, compared to LG's own WM3575CV (MSRP $1,099), a far cheaper model, the WM5000HVA had slightly weaker stain removal.
If you ever want to do laundry more quickly, the WM5000HVA will oblige.
But at least laundry chores won't take very long. A 31-minute Normal cycle working in conjunction with a 4.5-cu.-ft. drum could shave hours off laundry day—and things could get even faster if you buy the Sidekick pedestal. The Speed Wash cycle also lived up to its name, clocking in at an amazing 14 minutes. The WM5000HVA achieves these speeds thanks to a technology called TurboWash–a special combination of spray patterns and drum movements. If you ever wanted to do laundry more quickly, the WM5000HVA will oblige.
On the other hand, the 1 hour 48 minute Heavy Duty cycle ranked highest among the WM5000HVA's repertoire, removing about 23% more stains than the Normal cycle, at a cost of 77 extra minutes.
The WM5000HVA is one of the more efficient machines we've tested. Based on average national costs and use patterns, this washer will incur a utility cost of around $30 annually–half the typical top loader.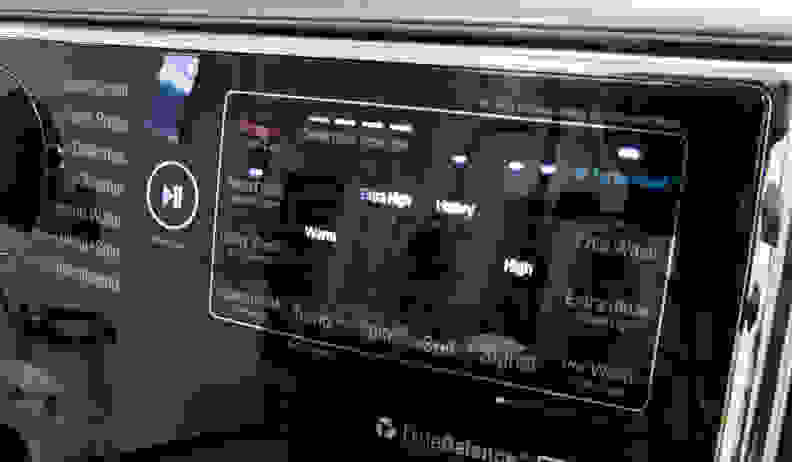 You can further boost your efficiency by enabling this washer's Smart Grid options. To connect the LG to your home's WiFi, you'll need to register the product via a smartphone app. This process might be a one-time pain, but you'll be able to program the WM5000HVA to run during off-peak hours and reduce costs in the long run. The app will also be able to remotely start and diagnose issues with your washer.
For in-depth performance information, please visit the Test Results Page.
LG will cover parts and labor on the WM5000HVA for any defects of workmanship for one year. A ten-year warranty covers parts for the motor, and parts for the drum are covered for the life of the product.
Wait and see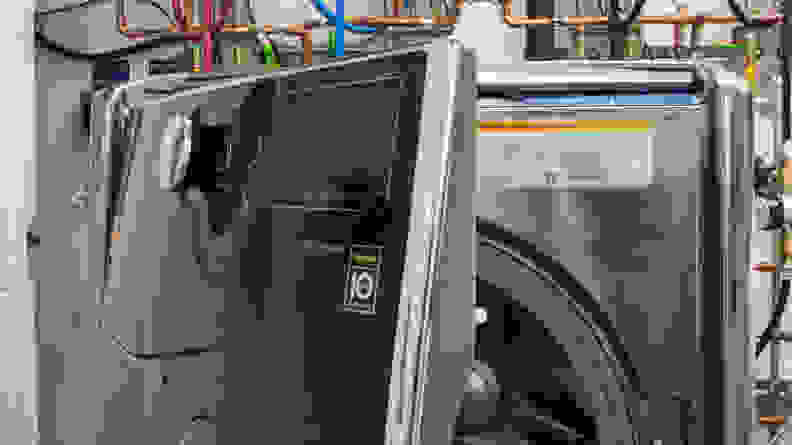 There's a lot to like about the LG WM5000HVA. It has solid stain removal, great efficiency, and a fresh design. The tilted drum is a real step forward, and makes those would-be missing socks a little easier to grab.
When you combine the fast cycles and user-friendly design, you get a washer that makes doing laundry quick and painless. In fact, the only feature this machine lacks is a reasonable price tag.
We're still waiting to see sale prices fall significantly. But considering that LG itself sells models that can remove stains equally or better for less money, understand this machine's premium is dedicated to convenience and ease of use. If those are important to you, the WM5000HVA is unlike anything else out there.
Meet the tester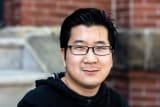 Jonathan Chan
Senior Manager of Lab Operations
@ReviewedHome
Jonathan Chan currently serves as the Lab Manager at Reviewed. If you clean with it, it's likely that Jon oversees its testing. Since joining the Reviewed in 2012, Jon has helped launch the company's efforts in reviewing laptops, vacuums, and outdoor gear. He thinks he's a pretty big deal. In the pursuit of data, he's plunged his hands into freezing cold water, consented to be literally dragged through the mud, and watched paint dry. Jon demands you have a nice day.
Checking our work.
Our team is here for one purpose: to help you buy the best stuff and love what you own. Our writers, editors, and lab technicians obsess over the products we cover to make sure you're confident and satisfied. Have a different opinion about something we recommend? Email us and we'll compare notes.
Shoot us an email