The problem is that the majority of the US isn't ready for smart grid. At our labs in the high-tech hub of Cambridge, MA, our local utility couldn't offer us smart electric meters—despite the fact we're located halfway between MIT and Harvard, amidst hundreds of labs where researchers are working on solutions to an antiquated, overburdened power delivery system.
We're still excited about the future of smart appliances, and Whirlpool's taken an interesting approach to that inadequate infrastructure. If you leased an EV1 or know what Z-Wave is, you'll be glad to see this machine on the market. But for most Americans, the WFL98HEBU is still a $1,700 washer that you can turn on with your iPhone, and that's a shame.
To read our full review of this washer's matching dryer, the Whirlpool Duet WEL98HEBU, click here.
Getting smarter
Part of what made Whirlpool's 6th Sense Live-equipped refrigerator so noteworthy was just how unobtrusive its smart functions were. That's not the case here. Review enough electronics and you'll quickly learn that pretty interfaces aren't always the best interfaces. This washer's large, color LCD control panel is certainly a striking addition, but didn't make the WFL98HEBU any easier to use. In fact, it bogged things down.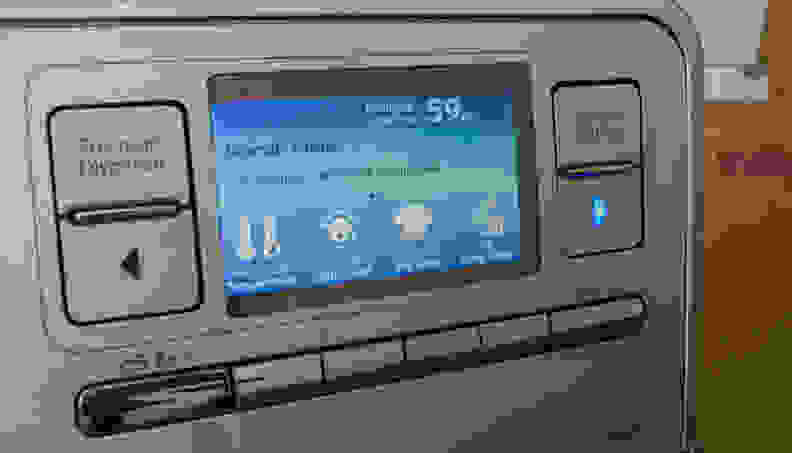 The large cycle dial will be perfectly sufficient for most users, but if you're looking for more precise control, you'll find the LCD interface divided into two horizontally-oriented menus: a default menu for options like temperature and spin speed, along with the "System Settings" menu. The screen lacks the resolution to display more than four options at once, so prepare for a lot of side-scrolling.
Remote Start, which allows control over your washer from an iOS device, could've been one of this washer's best features. Instead, we found it cumbersome. The option itself is off the beaten path over in the System Settings menu, and is intended to be triggered last—any further input after "arming" Remote Start will shut it off, including double-checking to make sure it's turned on. The lack of Android and Windows Phone support is a serious omission that we hope will be rectified soon.
We'll be reviewing the smart grid functionality of all Whirlpool's 6th Sense Live appliances shortly. Until then, it's important to note that even though smart grid electric meters are thin on the ground in the US, Whirlpool stores rate and demand data from energy providers across the US and sends it to the WFL98 regardless of how advanced your electric meter is.
For $1,700 it better get your clothes clean!
The very purpose of Smart Grid is to save electricity, and therefore save money, but you're certainly not saving any cash up front when you buy a washer with a $1,700 MSRP. Even though we've found sale prices below $1,500, the WFL98 is still one of the priciest washers on the market. We were hoping for superior cleaning performance.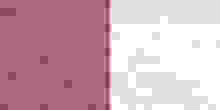 What we got was very good, but nothing other machines haven't surpassed. The WFL98's most effective cycle was Whites, where it did a superb job removing all types of stains. Second place went to Heavy Duty, which again cleaned away all five test stains. From there, the performance drop-off proved rather slight. The Normal cycle's overall performance was almost on par with Heavy Duty, while Delicate and Quick Wash actually kept up with the pack.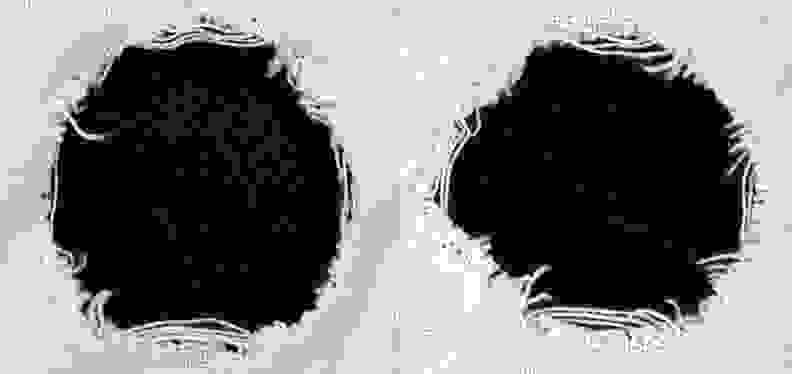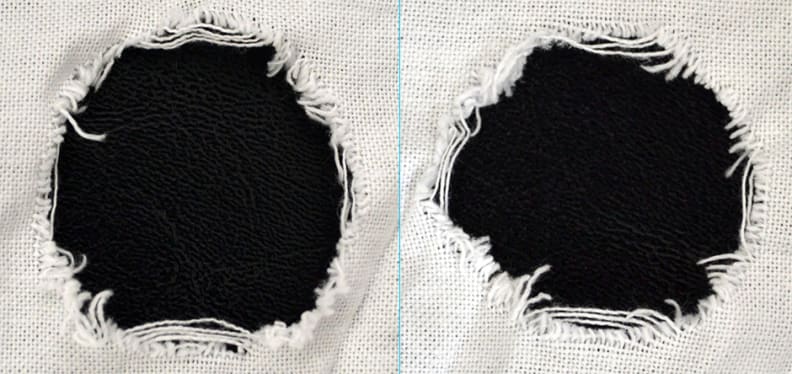 But one quality this washer lacks is gentleness. True you can't point to any one cycle as particularly harsh, but none of them have a soft touch either. Even the Delicate cycle tumbled clothing almost as rigorously as the Normal cycle.
These cycles have their share of quirks too. Don't let the Quick cycle's promise of a 20 minute wash lead you on. In practice it was always 33 minutes, longer than Hand Wash.
For in-depth performance information, please visit the Science Page.
For the earliest of early adopters
Someday, our homes may all be connected to a smart grid, generating our own power from wind and solar, and selling what we don't use back to utilities. In that future, we'd run appliances when power demand is lowest to save the most money. The Whirlpool WFL98HEBU is a glimpse of that integrated future, and it's enough to excite the sorts of folks who have already taken measures to use energy more responsibly.
The problem with the WFL98HEBU is the same as with any brand new technology: Its high upfront cost doesn't yet justify any additional functionality. Like early "bag" cell phones, tiny hybrid cars, and flat-panel televisions of yore, the WFL98HEBU's selling point is its novelty. Eventually, we got the iPhone, the Prius, and the sub-$500 40-inch TV. In each case, someone had to be first. This time it was Whirlpool.
If you're just looking to save a few pennies on energy per wash cycle, you probably won't benefit from this pricey machine. Smart grid technology is still in its infancy, and the WFL98 is no more than an expensive experiment for most folks. That could change, but whether we're all using smart grid enabled appliances in the future has more to do with a national conversation about infrastructure than with individual washing machines.
Our suite of lab tests comprised more than 18 test loads for the Whirlpool WFL98HEBU, including measurements for hot and cold water requirements, electricity usage, internal drum temperature, and water retention. We gauge stain removal using controlled, pre-soiled testing cloth, and report results relative to the AHAM industry standard. Clothing wear is tested with controlled mechanical action cloths, which fray according to agitation intensity.
The Whites cycle is by far this washer's most powerful, and did an effective job removing all of our test stains, with particular thoroughness on carbon (dirt) and cocoa stains. Heavy Duty, the second best cycle, followed the same pattern: very tough on dirt and cocoa, but strong overall too.


The weakest test cycles, Delicate and Quick Wash, lag behind Heavy Duty by only 9% and 10% respectively, a very narrow gap. The Normal cycle is right in the middle of these "extremes," lagging behind Heavy Duty by only 6%, though it struggles with sweat and red wine stains.
None of the cycles are particularly gentle. While the strong Whites cycle frayed an average of 72 threads on our mechanical action test cloths, the Delicates cycle frayed an average of 44, which is quite high. Typically we expect to see average fraying of under 10 threads for the Delicates cycle.
Between the cost of hot water, cold water, and electricity, we estimate the average American family would spend $34.25 operating the WFL98 annually. That's on par with other front-loaders. Just be aware this washer doesn't do a very good job removing moisture at the end of a wash, and that means more work for your dryer, which is more expensive to run. Every test cycle except Normal had water retention rates in excess of 45%, with an overall average of 53%.
Meet the tester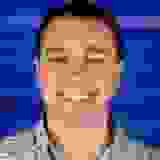 Christopher Snow
Managing Editor
@BlameSnow
Chris was born and raised less than ten miles from our editorial office, and even graduated from nearby Merrimack College. He came to Reviewed after covering the telecom industry, and has been moonlighting as a Boston area dining critic since 2008.
Checking our work.
Our team is here for one purpose: to help you buy the best stuff and love what you own. Our writers, editors, and lab technicians obsess over the products we cover to make sure you're confident and satisfied. Have a different opinion about something we recommend? Email us and we'll compare notes.
Shoot us an email