Nevertheless, the basic cycles found on this $1449 MSRP dryer are enough to meet the average household need. Although sale prices we found online lowered the cost to around $1,350, shoppers may want to opt for this machine's little brother, the WED94HEAW, which sells for about $150 less and mirrors the 96 almost exactly. The difference? The WED96HEAW boasts a feature that Whirlpool calls a "SilentSteel&#x201D drum, which is meant to reduce banging and clanging inside the machine. Are your clothes laden with zippers, metal spikes, or hosts of giant buttons? Do your six infants sleep next to the laundry room? Maybe this is for you.
Happily, there are only a couple of pesky parts that plague this otherwise easy-to-use dryer.
The simple interface on this machine includes a cycle dial and a touchscreen control panel. While the effortless press of a button is usually a happy fact, these controls are a bit too sensitive. The mere brush of a passing lab coat can trigger the panel, so be sure to eliminate this problem by using the handy control lock. The door is pesky too, as it requires notable force to shut, and also lacks a distinctive "click" to indicate closure.
These minor matters aside, this dryer is a pleasure to use. A finished load of laundry need not conjure childhood failures in the game of Operation. This machine's cheery sound effects made our lab feel like Pleasantville, and navigation overall was both attractive and pleasing to use.
Some cycles under-perform, but there's no shortage of sparkly extras.
The Quick cycle only removed half of the water from a four-pound load.
At times, this dryer prompts unhappy reflections like, "Why is it called a dryer if it doesn't dry?" The Quick cycle only removed half of the water from a four-pound load, so unless you're running that cycle for one Miss Polly Pocket, you shouldn't hope for much from this 13-minute mode. The Bulky setting barely did any better. Midway into this cycle, the manual suggests that users remove their bulky items, fluff them, and replace them before continuing. Servile robots, which are the obvious remedy, are not included.
But despair not, brave launderer! The 96 Duet's pudgy price tag comes with more than just 9 basic, mildly unsatisfying cycles. Enjoy treats like the Steam cycle—which Whirlpool claims will reduce static and "refresh" laundry—the Damp Dry Signal, the Static Reduce mode, the EcoBoost button, and the Wrinkle Shield (with or without steam). Users can also alter a cycle's temperature, dry level, or dry time at the touch of a button, or use an air-only setting and a dry rack for objects like soggy shoes or no-tumble sweaters. The latest and final feature is what Whirlpool calls its "SilentSteel" drum, which allegedly minimizes noise.
The Duet is too expensive for its own good.
The WED96HEAW dryer ($1,449 MSRP) is an efficient machine that offers effective Normal and Delicate cycles, and a sleek user interface. That said, the WED94 model offers the exact same promise for about $150 less, and the only thing you lose is the "SilentSteel" drum that supposedly muffles the clang of zippers and rivets. Though we found this machine online for a sale price of about $1,350, the WED96HEAW stands eclipsed by its brother's less-expensive shadow. Unless a somewhat quieter drum dazzles you beyond your wildest dryer dreams, try to save a little and go with the more-affordable model.
Aside from weakling Bulky and Quick cycles, which scored poorly on our water retention tests, the WED96HEAW had otherwise fine results in terms of actual dryness. Trials did reveal some unfortunate problems with temperature and cycle duration, though.
Water retention tests reveal which cycles get the job done.
To determine which cycles actually have the drying power necessary to remove water from laundry, we weigh and run test loads through each basic selection. Although the Normal and Delicate cycles both dried loads entirely, the Bulky and Quick cycles failed to remove the necessary percentage of water from test loads—63% and 50%, respectively. Of course, Bulky cycles frequently fail this test due to the tendency of large objects to ball up, resulting in a very dry exterior and a very damp center. Quick cycles, on the other hand, have no such excuse for poor performance. In short, we expected more from this high-priced machine.
Tests reveal hot-heads, gentle-handed gems, and torpid toilers.
The Delicate cycle is no delicate flower, karate-chopping 100% of the water straight out of wet laundry and maintaining a very gentle temperature of 110.1ºF in the process, keeping your underpants safe and sound. The only real con? The dryer lies: the LCD screen indicated a 28-minute cycle length, but it was more like 95. Unfortunately, truth-bending Delicate cycles are a commonplace, irritating occurrence.
The Normal cycle, while achieving 100% water removal, is a bit of a hot-head at 145ºF. It's higher than we like to see, because heat can be rough on threads. This cycle is sluggish, too, taking 64 minutes to do the job, while many competitors keep it under an hour.
Meet the tester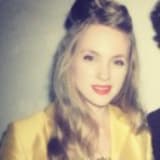 Virginia Barry
Former Managing Editor
@
Virginia is a former Managing Editor at Reviewed.com. She has a background in English and journalism. Away from the office, Virginia passes time with dusty books & house cats.
Checking our work.
We use standardized and scientific testing methods to scrutinize every product and provide you with objectively accurate results. If you've found different results in your own research, email us and we'll compare notes. If it looks substantial, we'll gladly re-test a product to try and reproduce these results. After all, peer reviews are a critical part of any scientific process.
Shoot us an email