Thanksgiving is coming up, which means the glorious home stretch to the holidays and 2013 has almost arrived. As stores celebrate the beginning of the season this Black Friday, we want you to be up on the good stuff we've reviewed that will be on sale. If you've been putting off getting that new washer or dryer, it might be a good time to take advantage, brave the crowds, and save some money.
There's a lot going on to keep up with so keep checking back here until Black Friday arrives.
We've found a ton of washers and dryers from many different retailers, even some of our Best of Year award winners.
---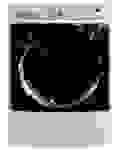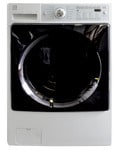 This exceptional Kenmore won our 2012 Best Washer award, with its exceptional TurboWash system that can get things clean in under 40 minutes. Made by LG for Sears, this is an incredible deal down from $1,299. The model on sale is a darker color that is usually $1,409.
---
Need a matching set? This dryer is one of our highest rated machines and is heavily on sale. Great performance and a huge 7.3 cubic foot capacity make this worthwhile. It's called the Kenmore Elite, and we think it lives up to its name. Catch it at Sears in a different color than we tested for far less than the MSRP of $1,299.
---
Home Depot is selling our runner up for 2012 Best Washer way under its $1,099 MSRP. Excellent performance, speedy cycles, and a nice price make this a good choice. Not to mention that it won our Best Innovation award for its "TurboWash."
---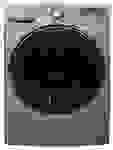 If you want to get the fraternal drying twin of the LG WM3470HWA, Home Depot is happy to broker the deal with a big discount from the $1,099 MSRP to $849. Check out the dryer that our testing team called "efficient" and "sensitive."
---
We faulted this Maytag for being unreasonably expensive earlier this year at an MSRP of $1,400, but loved its stain removing abilities and high energy efficiency. Well, Lowes is selling it at an attractive price in white.
---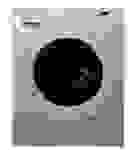 One half of our best value pair, this Frigidaire front-loading washer proved to be a great choice for the budget user, with its efficiency and low price down from its MSRP of $749 to "$699 at Home Depot and Lowes. It's not much cheaper so we don't quite get why it's in a Black Friday sale, but there you have it.
---
The other half of the best value pair, this Frigidaire was unimpressive, but is only $699. This is listed under the deals, but we found it cheaper other places. A mystery why it's a Black Friday deal. But it did win an award, and it's inexpensive. It's available from Home Depot and Lowes.
---
This Samsung dryer did a great job drying, but we weren't so impressed with the LCD touchscreen nor the enormous MSRP of $1,799. It's only $1,699 now, which is not much better, but it's progress of a kind. Despite being "on sale," it may be cheaper in other stores.
---
This washer was a speed demon, but again we weren't impressed with its integration of emerging smart technology that will undoubtedly render this dated soon. But it is cheaper with the $25 mail in rebate from AJ Madison.
---
This washer didn't blow us away when we saw it at $860, but it might be worth a look, as Sears and Home Depot are taking off even more from its $1,199 MSRP this Black Friday from this washer in a graphite finish, not the white one we tested. It's a big savings for this efficient top-loader.
Our editors review and recommend products to help you buy the stuff you need. If you make a purchase by clicking one of our links, we may earn a small share of the revenue. Our picks and opinions are independent from any business incentives.