Laundry
2016 Best of Year Washer and Dryer Awards
From basic top-loaders to the latest tech, these are the best washers and dryers.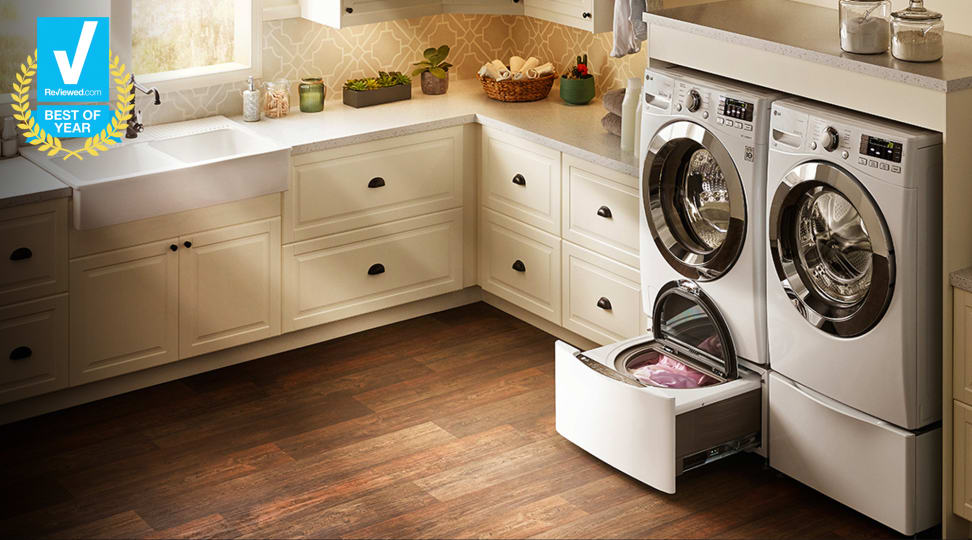 Credit: LG
A good washing machine can make the difference between looking great in your favorite outfit or wasting time scrubbing stains by hand. That's why we have tested nearly three hundred washers and dryers at our labs in Cambridge, MA. We searched for models that clean and dry the best, help clothes last longer, and don't waste time or resources.
Whether you want a simple, top-load washer to replace one that's on the way out, or you want to upgrade your laundry room with the latest features, these are the best washers and dryers of 2016.
Best Front-load Washing Machine and Matching Dryer: Electrolux EFLS617SIW & EFME617SIW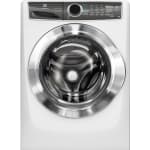 Electrolux's all-new flagship washing machine features the SmartBoost system, which mixes water, detergent, and fabric softener to ensure even cleaning and stain removal.
Our tests show that this new technology is more than just marketing hype, and really gets clothes clean in half an hour. That's what earned the EFLS617SIW (in white) and EFLS617STT (in titanium) washers the top spot in our Best of Year honors.
The clincher? The matching Electrolux dryers—available in both gas (as the EFMG617SIW/EFMG617STT) and electric (as the EFME617SIW/EFME617STT) are just as good. For under $900 on sale, they offer multiple cycles that get clothes dry, gently. They also feature steam cleaning, which can help remove odors from items that can't be washed, like stuffed animals and baseball caps. Read the full washer review and dryer review.
Best Front-load Washing Machine and Matching Dryer for the Money: Electrolux 417 Series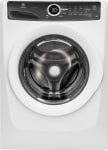 The 417 Series is the most affordable new Electrolux washer and dryer pair on the market—and the best value matching front-load laundry pair you can buy. Even though the pair costs about $350 less than the flagship 617 models, it still impressed us nearly as much in our lab tests.
The EFLW417SIW washer only comes in white and doesn't offer SmartBoost, but it still proved gentle on fabrics and almost as tough on stains.
The value doesn't stop with the washing machine. Whether you choose the gas (EFMG417SIW) or electric (EFME417SIW) dryer, you'll still get the option to release wrinkles with added steam. Plus, they're stackable so you can fit the pair in a small space. Read the full washer review and dryer review.
Best Basic Top-load Washing Machine and Matching Dryer: Kenmore 20222 Washer & 60222/70222 Dryer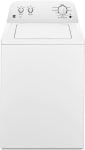 Editor's Note: The Kenmore 20222 washer has been replaced by the similar Kenmore 2620232K
Sometimes, familiar technology works best. For under $700, you can get a washer and dryer pair that gets clothes clean and dry using old-school technology. Unlike other inexpensive laundry pairs, however, these Kenmores won't prematurely wear out your clothes. The washer's traditional agitator might look old-fashioned, but the 20222 was gentle on fragile fabrics during our tests.
For more affordable washers and dryers, check out our list of the best washers under $500 and their matching dryers
Similarly, the matching 60222 electric and 70222 gas dryers didn't overdry our test loads of laundry. That means your clothes will last through more wash and dry cycles—a rare find on such affordable machines. Read the full review.
Best Top-load Washing Machine and Matching Dryer: GE GTW680BSJWS washer & GTD65EBSJWS/GTD65GBSJWS dryer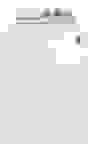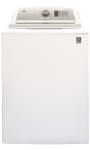 We are big fans of GE's ultra-affordable top-load washer. No other washer that costs under $500 on sale cleans as well as the GTW680BSJWS. The secret to the washer's popularity is its customizable features.
For instance, the Deep Fill option lets users add as much water to a load as they want. But even on default settings, this GE's Normal cycle eviscerates stains and takes only 34 minutes to get the job done.
The matching dryer—available in both gas (GTD65GBSJWS) and electric (GTD65EBSJWS)—also did a fine job with getting clothes ready to wear. That's thanks to sensors that stop the dryer as soon as clothes are ready, which keeps it from putting excess wear and tear on laundry. Read our full washer review and dryer review.
Best Washer for Big Families: Kenmore 31632/Maytag MVWB955FW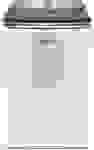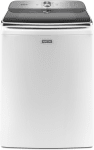 Washers get bigger every year, but these massive models from Kenmore and Maytag are unlike anything we've ever seen. At 6.2 cu. ft., they can hold nearly twice as much laundry as a basic top-load machine—but they also do a great job removing stains and keeping clothes looking like new.
Both machines are based on a similar design and got nearly identical results in our lab tests, so we recommend you choose whichever model costs less or is available at a retailer near you. Read our full Kenmore review and Maytag review.
Best Washer for New Parents: LG TwinWash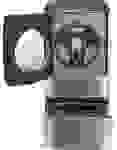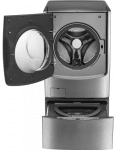 LG's TwinWash system puts a 1.0 cu. ft. washer in a pull-out pedestal that fits under a full-size washing machine. In practice, you can wash two different loads of laundry at the same time.
We think it's a great setup for new parents. You can wash baby's clothes in a gentle detergent in the lower washer while sanitizing bigger messes up top. Or you can run two washes at once to spend less time doing laundry and more time with your family. Read the full review.