Whether you're shoveling a driveway, stuck at a bus stop, or braving the elements on your walk to work, winter can be a harsh mistress. Especially for gadget geeks, it can be hard to balance staying toasty and staying connected.
Fortunately, there's a wealth of tech designed to keep you bundled up and wired-in. Whether designed for comfort or convenience, these products are worth the seasonal investment.
---
RC Heated Insoles by Hammacher Schlemmer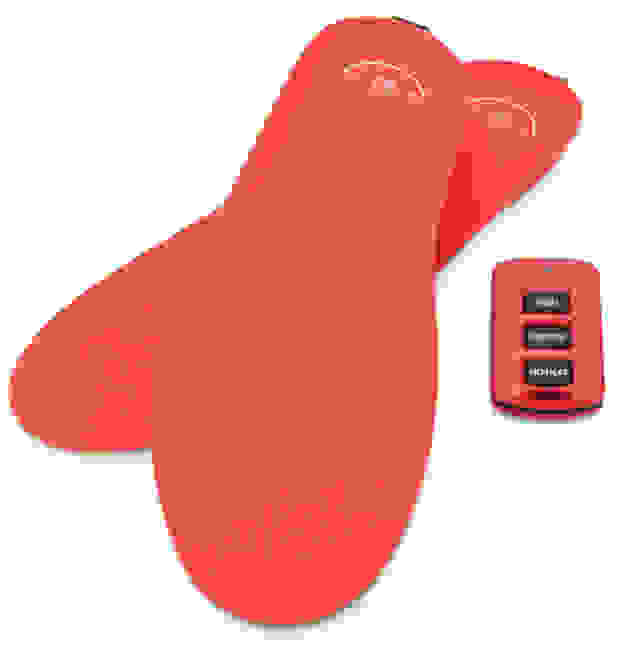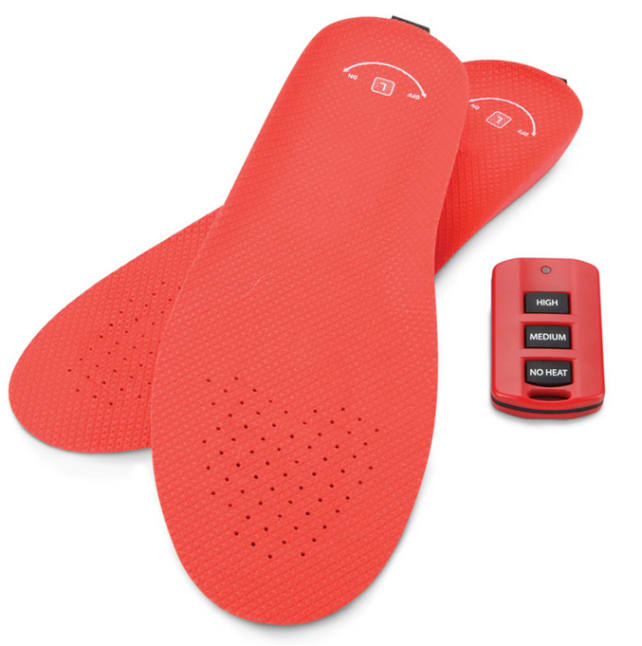 Look, I'm just going to come right out and say it: Microwaving your socks is a bad idea, and other crazy ideas for keeping your legs warm are similarly terrible. Battery-powered socks, for instance, are great in theory, but battery packs and wires can be a cumbersome nightmare if you want to stay active.
While more expensive than heated socks, these heated insoles from Hammacher Schlemmer are a thinner, more discreet way to keep your toes from turning into icicles on a long walk. The insoles are controlled wirelessly by an included remote control (you can choose between 100° and 110° F) and their lithium-ion batteries recharge in four hours via an AC adapter.
---
Tech Earmuffs by Urban Research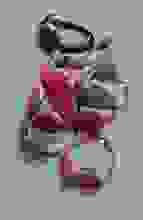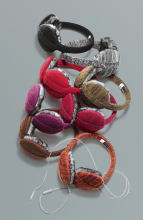 Unless you're clumsily stuffing earbuds under your hat, headphones and winter headwear traditionally don't really go together. The Urban Research Tech Earmuffs (available at Nordstrom) are an affordable solution to this cold weather conundrum.
The earmuffs come equipped with removable speakers that are surrounded by soft faux fur and a 3.5mm headphone jack that connects to your phone or music player. We can't speak to the sound quality the muffs provide, but at $35, keeping the tunes going and your ears warm at the same time seems good enough.
---
Leather Touchscreen Gloves by Mujjo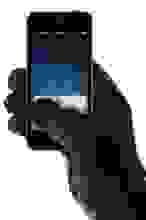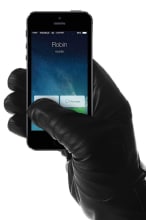 Touchscreen gloves have been a thing for a while, but they've never looked as elegant as this leather pair by Mujjo.
Most touchscreen gloves provide limited functionality for one or two fingertips. Outfitted with nanotechnology, these handsome devils provide you with complete phone access from every finger, thumb, and palm. They're both wind- and waterproof, crafted from Ethiopian lambskin, and lined with natural wool.
If you're considering buying a pair of leather gloves this winter, you may as well get a pair that keeps you connected.
---
Snow2 Heads-Up Display by Recon Instruments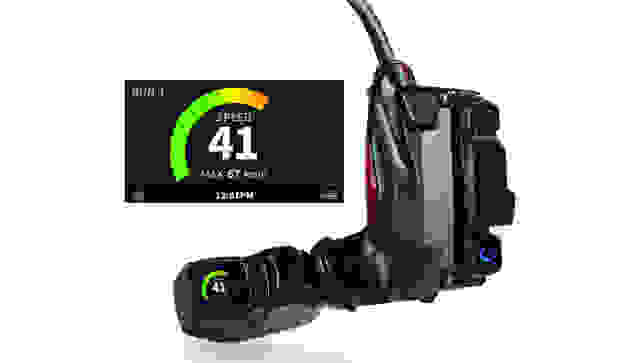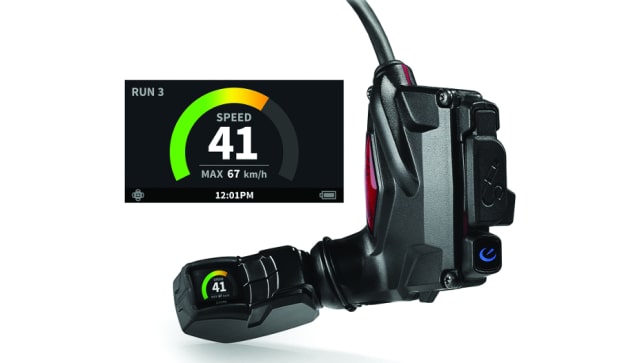 If you're a skier or snowboarder who's fantasized about having a heads-up display (HUD) like the Master Chief's, your day has finally arrived. The Snow2 HUD by Recon Instruments is a lot like having a ruggedized Google Glass strapped to your face as you take to the slopes.
It's a lot like having a ruggedized Google Glass strapped to your face as you take to the slopes.
The HUD itself sits inside your ski goggles. It's capable of displaying all of the information a winter sport enthusiast would expect (speed, jump analytics, distance, altitude, navigation) as well as the information you might miss by not having your phone on hand, like incoming calls and texts. It also lets you control the music on your phone and track the location of your friends on the mountain.
Snow2 comes bundled with a Bluetooth remote control that straps to the outside of your jacket sleeve, complete with buttons are big enough to use with ski gloves.
At a hair under $400, Snow2 isn't a cheap investment, but skiing like some kind of futuristic cyborg sounds too good to pass up.
Our editors review and recommend products to help you buy the stuff you need. If you make a purchase by clicking one of our links, we may earn a small share of the revenue. Our picks and opinions are independent from any business incentives.