Laundry
Dolfi Uses the Power of Sound to Clean Your Delicates
Are you ready for high-frequency, super-sonic laundry care?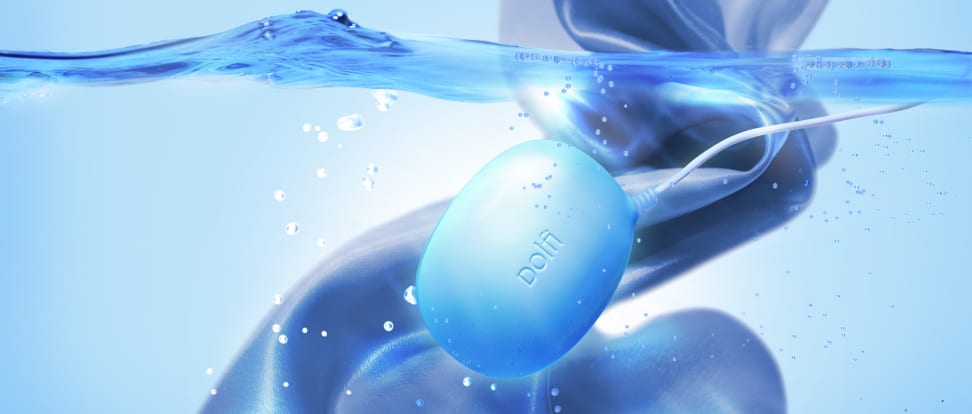 Credit: Dolfi
You can screw up your laundry and still make out okay. If you wash your whites in only frigid water, you can always wash them again, or just wait until next week. If you don't flip your comforter in the dryer, you can always let your own body heat finish the drying process, which will work... eventually.
But it's a lot tougher to recover from mishandling your delicates. Your washing machine's Delicates cycle probably isn't designed for fabrics like silk and lace. Hand washing can work, but it isn't very efficient if you have a basket full of items. What's a ham-fisted laundry-doer to do?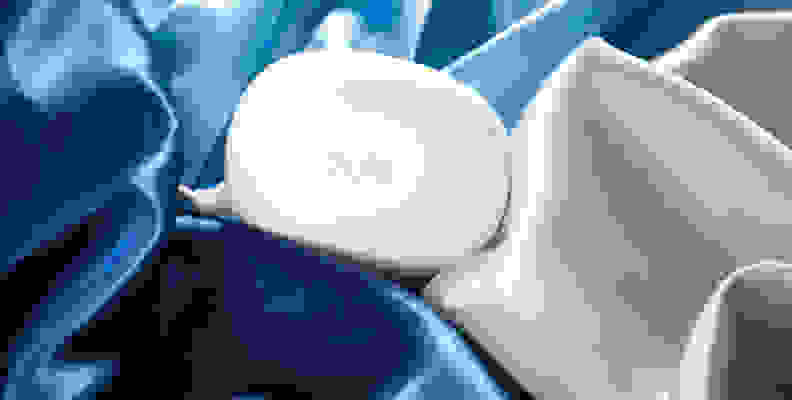 A German-based company has created a product that bridges the gap between the high-capacity method of the washer and the tedious, but gentle task of hand washing. The device is called the Dolfi. It uses ultrasonic pulses to gently vibrate dirt out of your delicates, and the idea has raised more than $267,000 on Indiegogo.
The Dolfi itself is smaller than a cellphone. That makes it perfect to fit inside your suitcase when you're on the go. All you need is a receptacle for water (a sink will do), some detergent, and a plug. When placed in the soapy water, the Dolfi releases ultrasonic pulses that gradually clean your clothes. It might sound a little far fetched, but this method has been used by jewelers to get dirt out of intricate designs.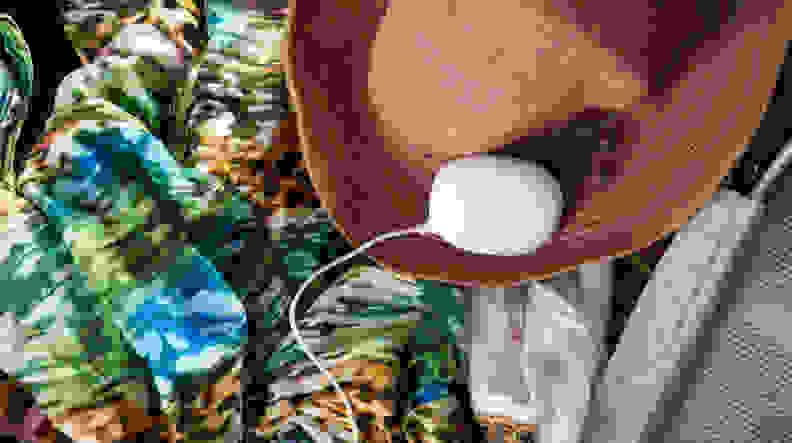 Here's the Dolfi in action:
The device can handle up to 4.4 pounds of laundry and there will be 110V and 220V versions.
You can pre-order a Dolfi now for $109 off the Indiegogo page. When it hits the market, the company expects it to retail for $150 and higher. Also of note, a portion of sales will go to Dolphin research and welfare–you know, the original ultrasonic masters.
Related Video