Laundry
How to steam your clothes
Don't be a slave to your iron.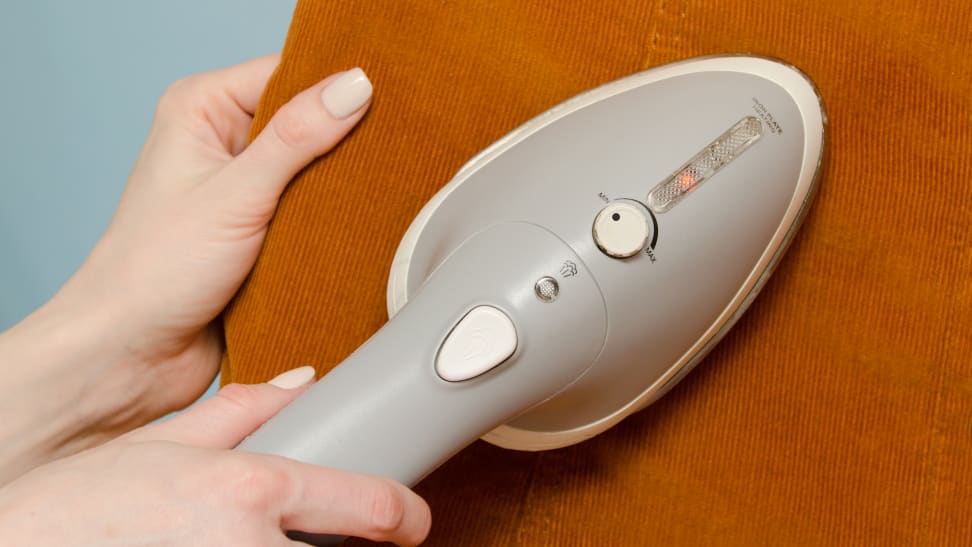 Credit:
What you need:
A garment steamer
Cold water
Wrinkled clothes
Hangers
Time needed
Five minutes for each item of clothing
Difficulty
Easy
I hate to iron and I'm not good at it. If I iron a shirt, it will have as many wrinkles at the end as it did at the beginning—they're just new wrinkles in different places. Since I can't go around looking like I slept in my clothes, I switched to a hand-held garment steamer and I never looked back.
Why does steaming work?
Compared to ironing, steaming removes wrinkles with much less effort. According to How Stuff Works, steam relaxes wrinkles by loosening the bonds between the fabric's long-chain polymer molecules. If you're expecting steamed clothes to look as flat and crisp as ironed clothes, you may end up disappointed. Still, not every item of clothing needs to be perfectly smooth. If you're willing to forego that perfect "fresh from the cleaners" look, here's how to steam the wrinkles out of your clothes.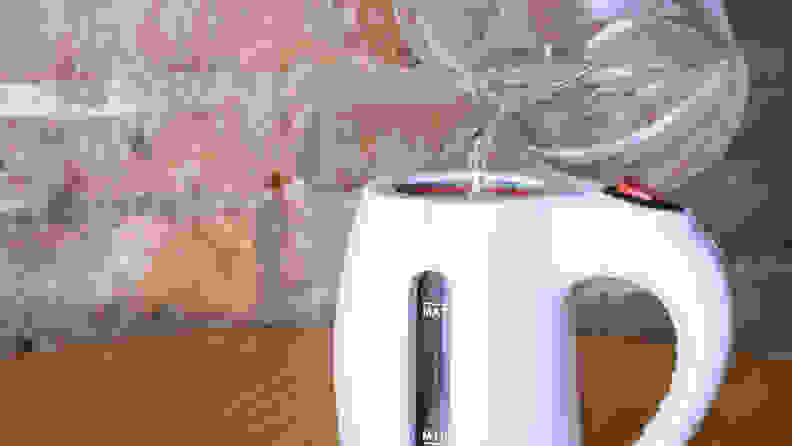 Step by step:
Take off any clothes you plan to steam. Steam is very hot and will burn your skin if you're not careful. Steam clothes on hangers only!
Turn the clothes inside out and hang them on a shower rod or towel rack.
Fill your steamer with cold water and plug it in. Let the device "cook" until it begins to emit steam.
Working on the wrong side, pull the steamer over the surface of each garment from top to bottom.
Turn the clothing right side out and drag the steamer down the fabric from top to bottom.
Hang up each clothing item to let it cool and dry.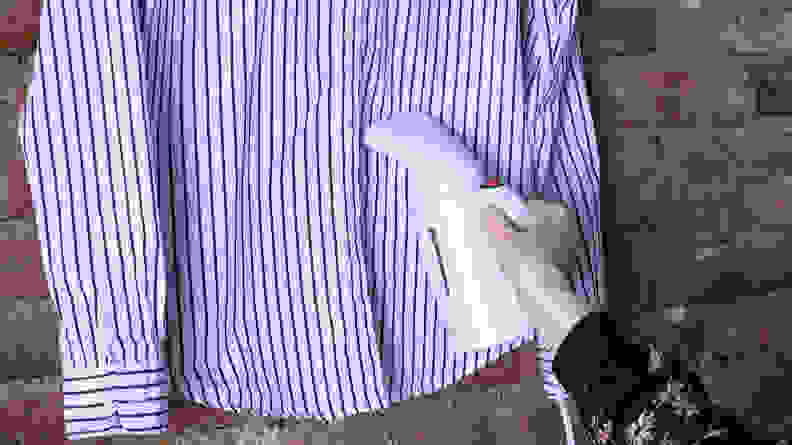 Are there other ways to steam?
If you don't own a garment steamer, you're not stuck at the ironing board. Here are some alternatives:
Most of us are familiar with the steam-in-the-shower trick, which is especially convenient for travelers. Hang up your clothing in the bathroom, turn on the shower, and come back in 15 minutes to wrinkle-free garments.
If you're boiling water for tea, you can take advantage of the steaming kettle by holding the spout about a foot from the wrinkled clothing and moving it from top to bottom. This works best with small wrinkles on lightweight fabrics.
Your hair tools can be repurposed as wrinkle killers. A burst of hot air from your blow dryer can remove some wrinkles from a dress or blouse. Stand back a few inches so you don't damage the clothing.
On that note, the same flat iron that conquers your frizzy locks is useful for pressing hems and shirt collars. Make sure you clean any product off the plates before you put them to work.
Many of the best dryers we've tested have steam cycles that do the unwrinkling for you. If you have a "steam refresh" cycle on your dryer, don't hesitate to use it.