Laundry
Is Detergent-Free Laundry Too Good to Be True?
Crystal Wash claims to replace suds with science.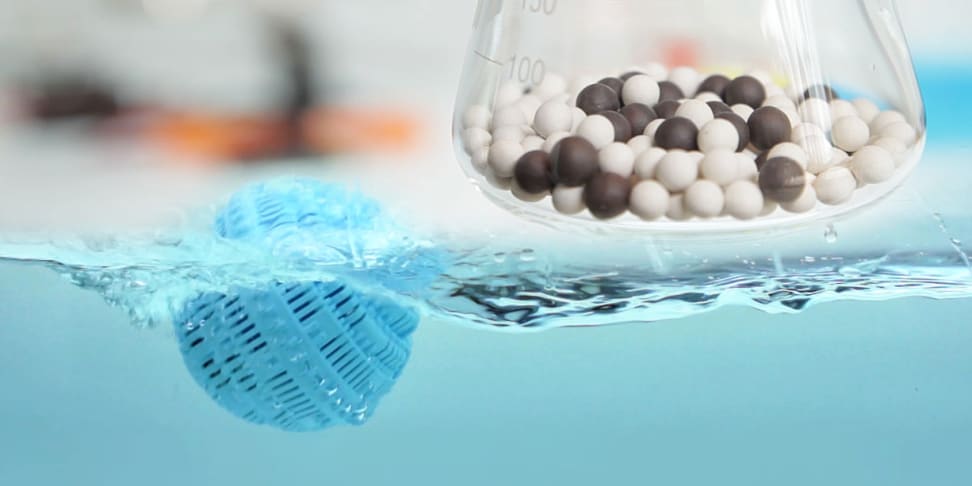 Credit: Crystal Wash
If you're trying to keep your household budget in line, there are plenty of extraneous purchases you can cut. But there are also necessities—things like food, utilities, and laundry detergent—that you simply can't go without.
Well, you may be able to strike one item from that list if Crystal Wash can deliver on its promises. Consisting of "pods" that you toss into the washer with your dirty laundry, Crystal Wash is described as an all-natural alternative to laundry detergent that's perfume-, dye-, and chemical-free, yet has the power to clean as well as common detergents.
The company's website is vague on the scientific details, which may raise flags with consumers who bought into previous laundry ball concepts. But according to the available literature, Crystal Wash gets its cleaning power from bioceramics that raise the pH balance of the water in your washer. Supposedly, this lifts dirt, grime, and other stains without the use of detergent.
The company claims that each Crystal Wash set will last for approximately 1,000 loads.
To back up its claims, Crystal Wash cites a couple of studies (here and here) by Hong Kong Polytechnic University that found the product gets rid of stains better than detergent in several cases, and removes bacteria as well as detergent does.
A Crystal Wash set costs $49.99 (plus $17 shipping) and includes a pair of pods, both of which are required for each load. That might seem like a lot of money for a detergent alternative, but the up-front cost has a potential long-term payoff: The company claims that each set will last for approximately 1,000 loads.
---
---
That works out to $0.05 per load, and if you do laundry twice a week, you wouldn't need to buy replacement Crystal Wash balls for nearly a decade. (However, Crystal Wash says you do need to "recharge" the pods by letting them bask in the sun for an afternoon, once every 30 days.)
A recent Kickstarter campaign for Crystal Wash 2.0 racked up $268,368 in funding from 3,706 backers. The new version adds in-pod sensors that connect to an Android/iOS smartphone app. The app will send you alerts when it's time to recharge your pods, help track your savings, decode labels, provide advice for treating specific stains, and let you know when the wash is done, among other things.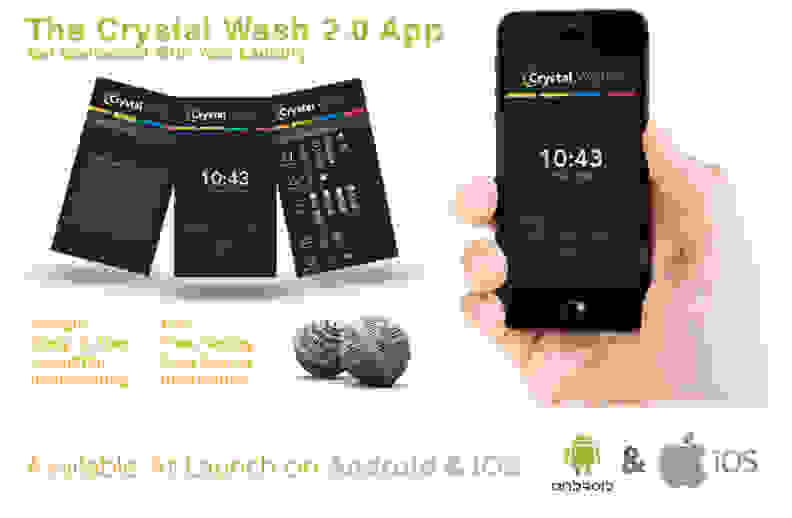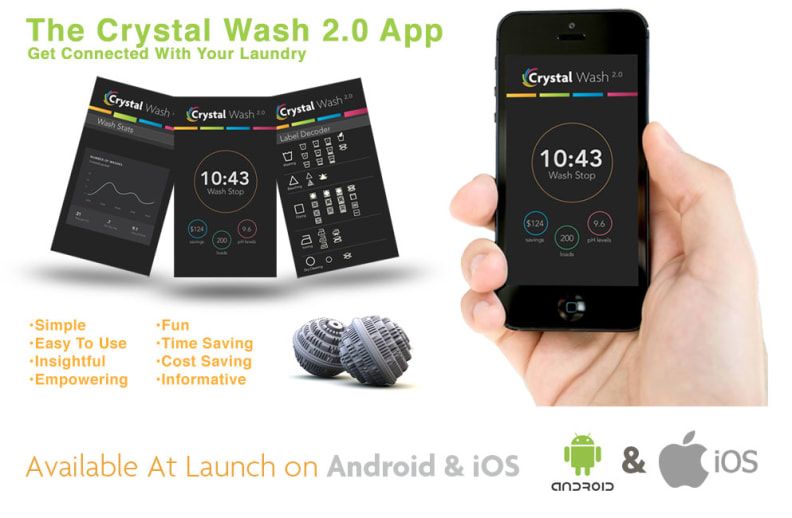 If you're up for giving Crystal Wash a spin, you can buy the original model from the company's site, or pre-order version 2.0. The new version costs $10 more than the original, and is expected to ship in late 2015.
But if you're unconvinced (we certainly are), stay tuned. We're currently working to get some Crystal Wash pods into our labs, where we'll pit them in a head-to-head battle with industry-standard detergents. Check back soon for the full results of that comparison.
Related Video