Laundry
Nellie's Dryer Balls—a Natural Foil for Wrinkles
New Zealand lambs to the rescue!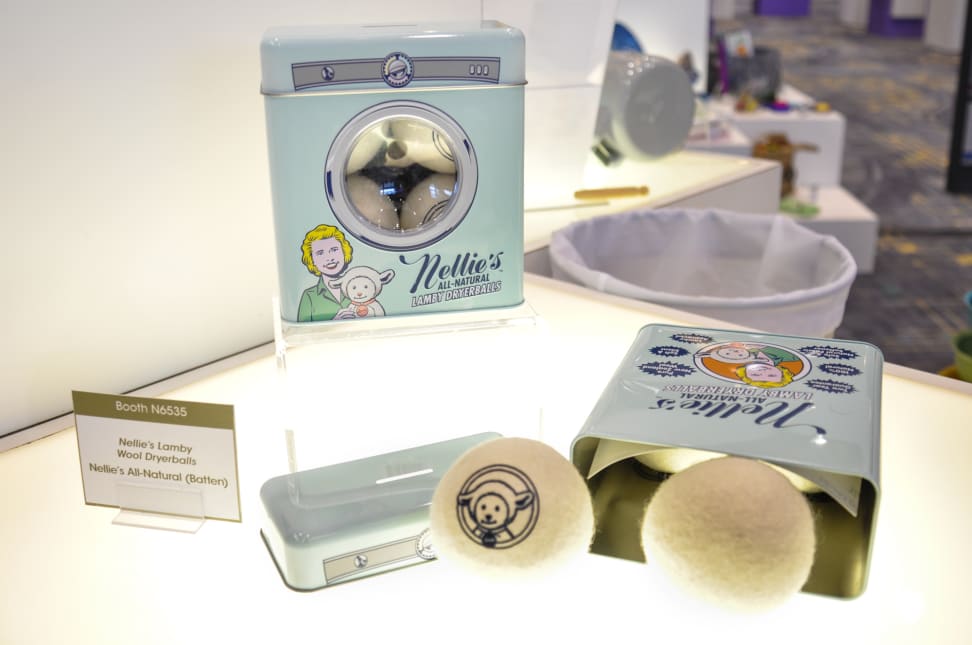 Credit:
It's not hard for marketing and packaging to oversell a product. But how can you resist a come-on as sweet as Nellie's All-Natural Lamby Dryer Balls?
We can't.
Nellie, it turns out, has a backstory. A Vancouver-based entrepreneur named a line of household products after his dear mum, Nellie. The brand's laundry soda, dish powder, and something called "all soap" are all packaged with these cheerful, retro graphics that harken back to a simpler age. Alas, Nellie passed away in 1999, but her legend lives on through her son's friendly, family labels.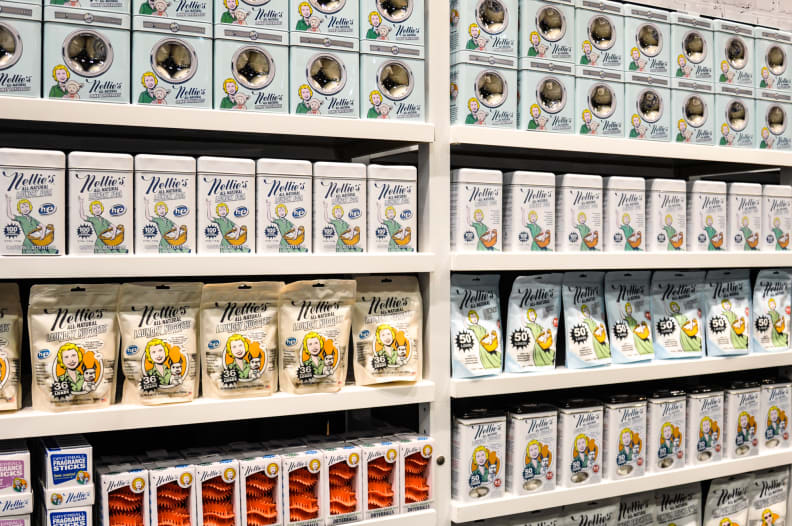 The products are biodegradable, non-toxic, hypoallergenic, septic safe and contain no GMOs. They're even gluten free, for anyone thinking of substituting a bit of suds for the bread in their diet.
This year, Nellie introduced dryer balls. Made using 100-percent compacted New Zealand wool, these dryer balls are designed to be thrown in with a laundry load of wet clothes. While bouncing around, the felted wool fibers rub against fabrics. This action serves to lift and separate the clothes and minimize clumping, which in turn reduces wrinkles, shuns lint, and softens your fabrics naturally, while shortening drying time. Yes, you can also get rid of dryer sheets and fabric softeners.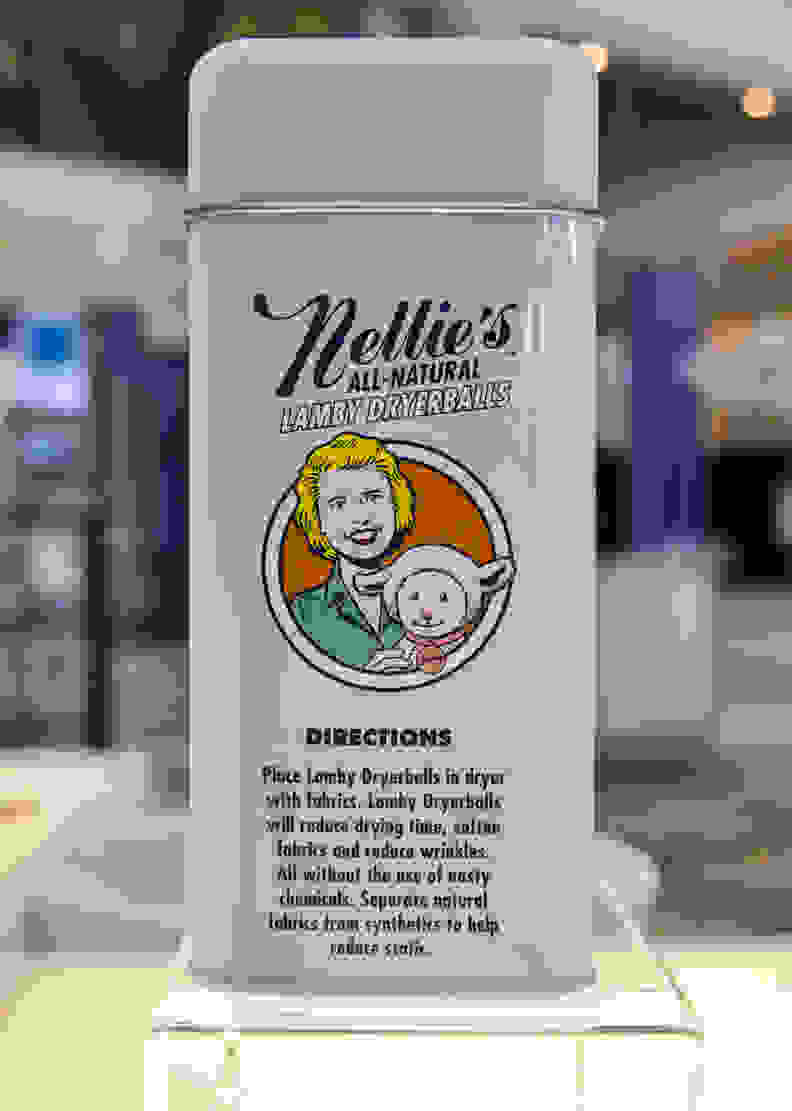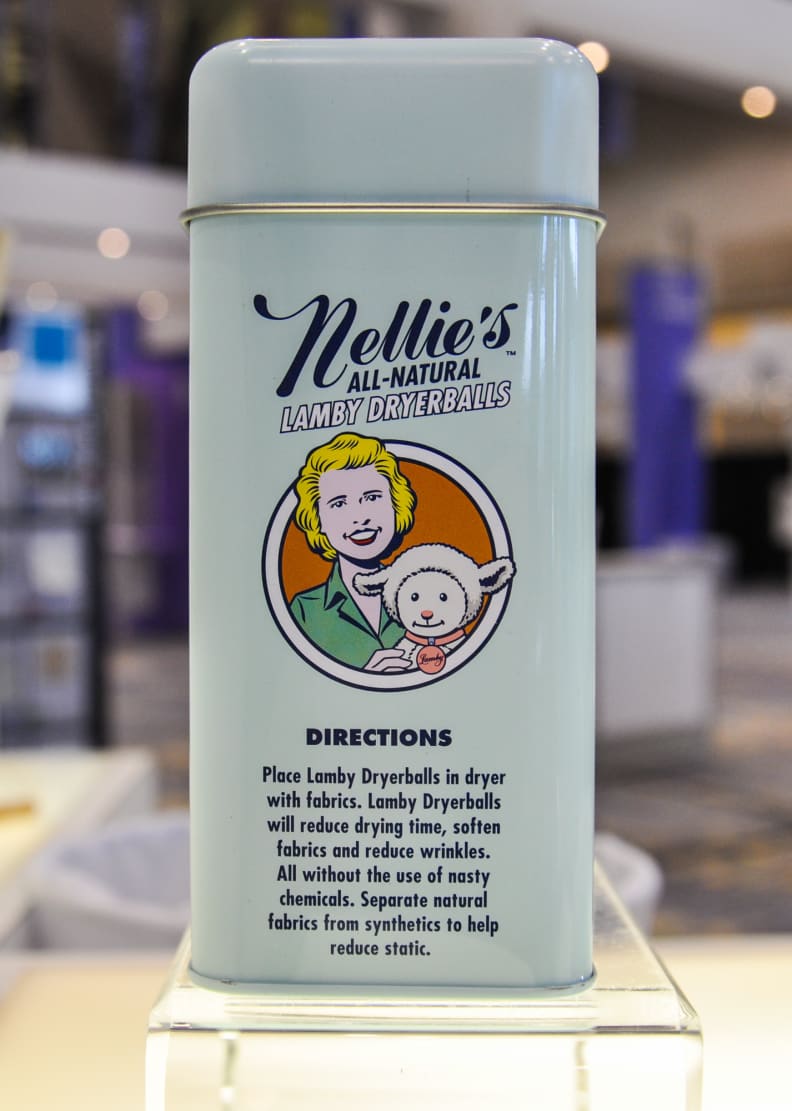 Some laundry mavens have used tennis balls for much the same effect, but who wants hot rubber kissing their unmentionables?
Each dryer ball, sold in packages of four for $29.99, is good for about 1,000 loads. They're also available scented—in lavender, citrus, linen, and simply fresh—though we noted the scents only last for about 50 loads; these ones are priced at $9.99 each.
Wool dryer balls aren't exactly a new concept for the laundry room. Other companies market them, and most are made in Nepal by the same manufacturer. But Nellie upped the ante by packaging the balls in a reusable tin that also serves as a piggy bank, with a slot in the top for depositing coins.
Since the balls are crafted with New Zealand wool, you know the lambs have been sipping the world's best sauvignon blanc while basking in the scenic splendor of Milford Sound.
What more can we say, but meh-eh-eh-eh-eh-eh-eh-eh-eh-eh!