Laundry
No joke, the world of laundry will change by 2019
The future of laundry is here... almost.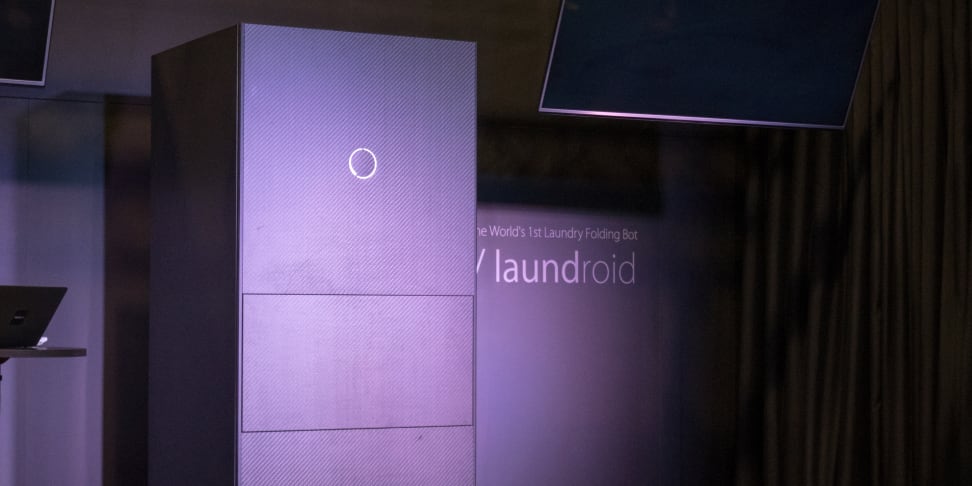 Credit: Reviewed.com / Jonathan Chan
What if laundry was as simple as dumping a basket of dirty clothes into one machine? This machine would wash, dry, fold, and sort all your family's clothes.
We're closer to this paradise than you might think.
At CES, Tokyo-based Seven Dreamers Laboratories demonstrated its Laundroid, a fridge-sized machine segmented into multiple compartments. In the bottom one, a presenter dumped a dozen red and blue shirts, closed the drawer, and waited. After about five minutes, the middle compartment opened, and inside was a folded red shirt. A single shirt.
Five minutes to fold one shirt isn't great for a human, but it's amazing for a robot. Robotic automation is at its best when dealing with rigid materials like steel or wood. Textiles are way more complicated.
Plus, while a computer can easily recognize a shirt when it's laid out flat, a crumpled or wrinkled one is tough for software to recognize. Teaching a computer to know the difference between a balled up shirt and balled up pants is even harder.
That's still not all: The Laundroid is supposed to be able to learn and sort an entire family's laundry. Meaning at the end of the cycle, a family of four will have neatly folded piles of laundry that belong to each of them. Supposedly, if you separate each family member's laundry when you first start using the Laundroid, it will learn over time which laundry belongs to which family member. There was also talk of the Laundroid being constantly connected to Seven Dreamers' servers, so the machine can learn how to fold the latest fashions.
Pre-orders for this version of Laundroid begin March 2017.
But it's what is coming in 2019 that's the most interesting. By then, Seven Dreamers plans for the next generation of Laundroids to have washer/dryer combos built into the base. So you dump your dirt laundry into the machine, and by the end of the day, you'll have stacks of laundry ready for your drawers. Game-changer.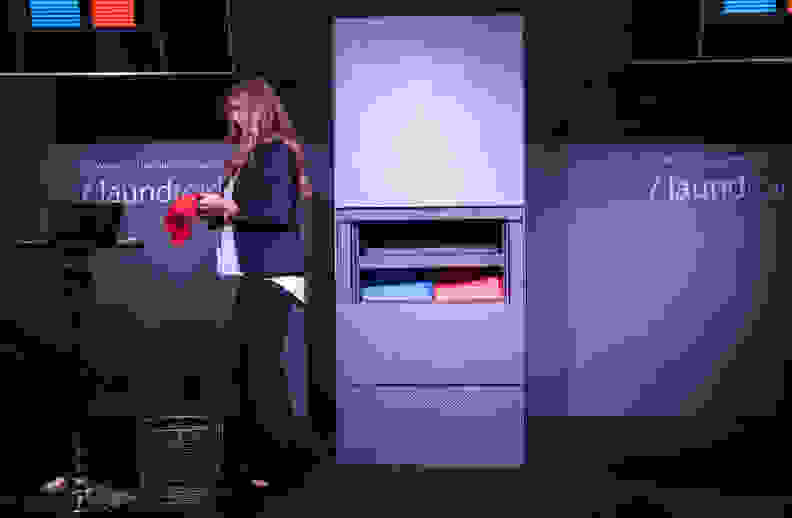 With tech-giant Panasonic pumping 60 millions dollars into the project, I'm hopeful the idea will come to market.
Then again, the prototype was so large that there could've been a person hiding inside the "machine." Considering it took five minutes to fold a single shirt, perhaps it was a very tired person.