Laundry
Samsung Bets Big On Compact Laundry Machines
Smaller, faster, prettier. These compacts have it all.
Credit: Reviewed.com / Jonathan Chan
At CES 2016, Samsung—famous for its staggeringly large home appliances—showcased something pretty unsual: a compact washer/dryer pair. The WW22K6800AW and DV22K6800EW are not only interesting because they're small Samsungs, but because they address some of the key concerns voiced by compact laundry machine owners. Even better, this laundry set is speedier and better looking rivals from other brands.
Let's get the biggest news out of the way first. Unlike the majority of compact dryers, Samsung's is vented. That means it should avoid the main flaws that we found in our lab testing of ventless compact machines: long cycle times and radiant heat issues.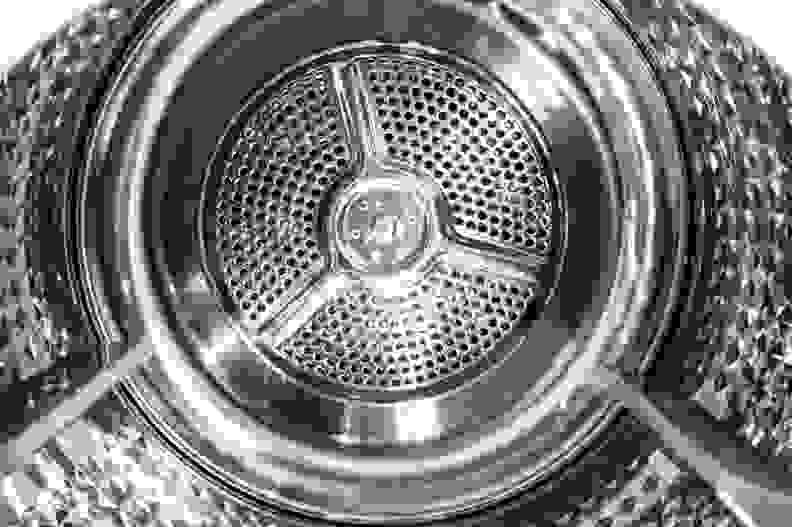 By long cycles, we're talking about an hour and a half to two hours per load. And while they're working away, ventless dryers pump out extra heat. One model we tested reached a temperature in excess of 118°F. In a small kitchen or laundry room, that's a serious issue.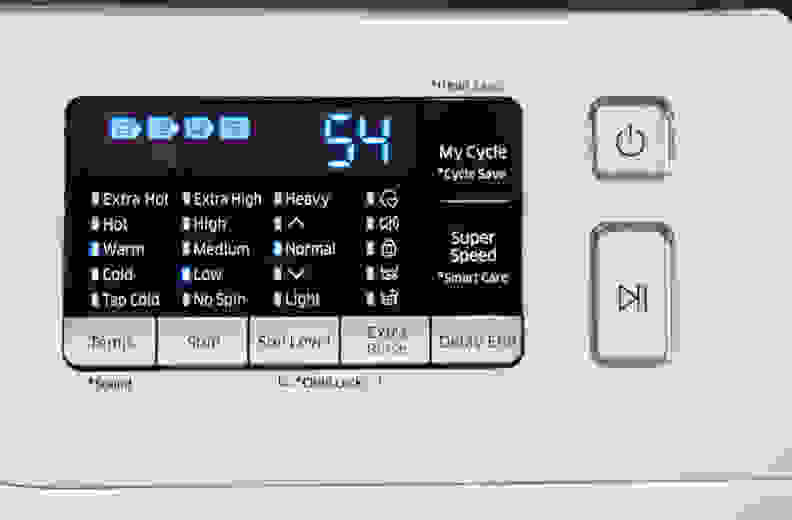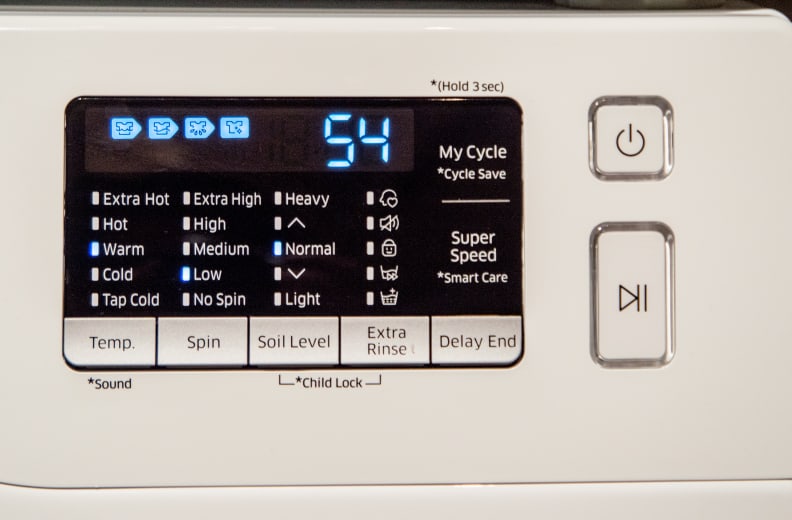 If you have a small, vented laundry space and want a little more elbow room, Samsung has you covered. The DV22K6800EW has a 4-cu.-ft. capacity–enough for about one normal load of laundry. The small cavity means you can't do laundry like a typical American, so you'll probably find yourself doing more loads than with a full-size machine. But unlike those on ventless dryers, the cycles on this machine should come in closer to the one-hour mark.
The WW22K6800AW compact washer also takes cues from bigger machines. For one thing, Samsung programmed the WW22K6800AW with the spray patterns of its larger family members. Cycle times are longer than you'd find on full-sized machines (though faster than other compacts) because of stalling–a term used when clothes get stuck in the middle of the drum. The longer cycle times help ensure that even items caught in the middle get cleaned.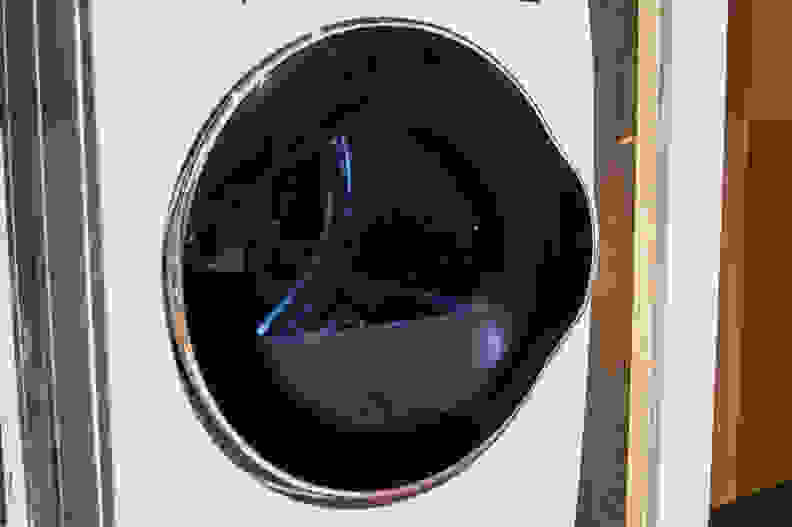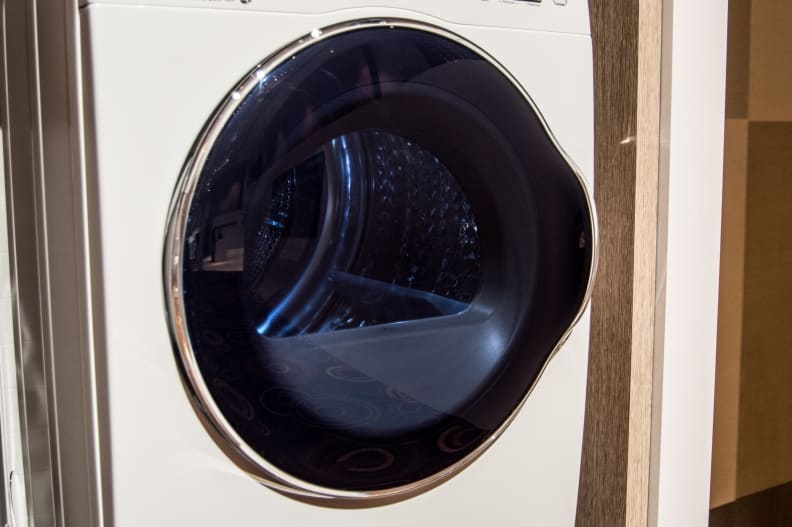 Aside from faster cycles, this compact pair is also more attractive than most. The doors boast a Crystal Blue finish, a smoky, ultra-classy glass. If you're using these machines in a smaller apartment or loft, appearances matter. Additionally, the laundry pair has VRT-M–a magnetic vibration dampening system. Whether you sleep near your laundry room or you're living on an upper floor with neighbors beneath you, these machines will be seen, not heard.
The Samsung Compact Pair has the looks, the speed, and the price. At an MSRP of $1,099 for each unit (and a likely sale price in the high hundreds), this laundry pair are situated perfectly to take the compact world by storm.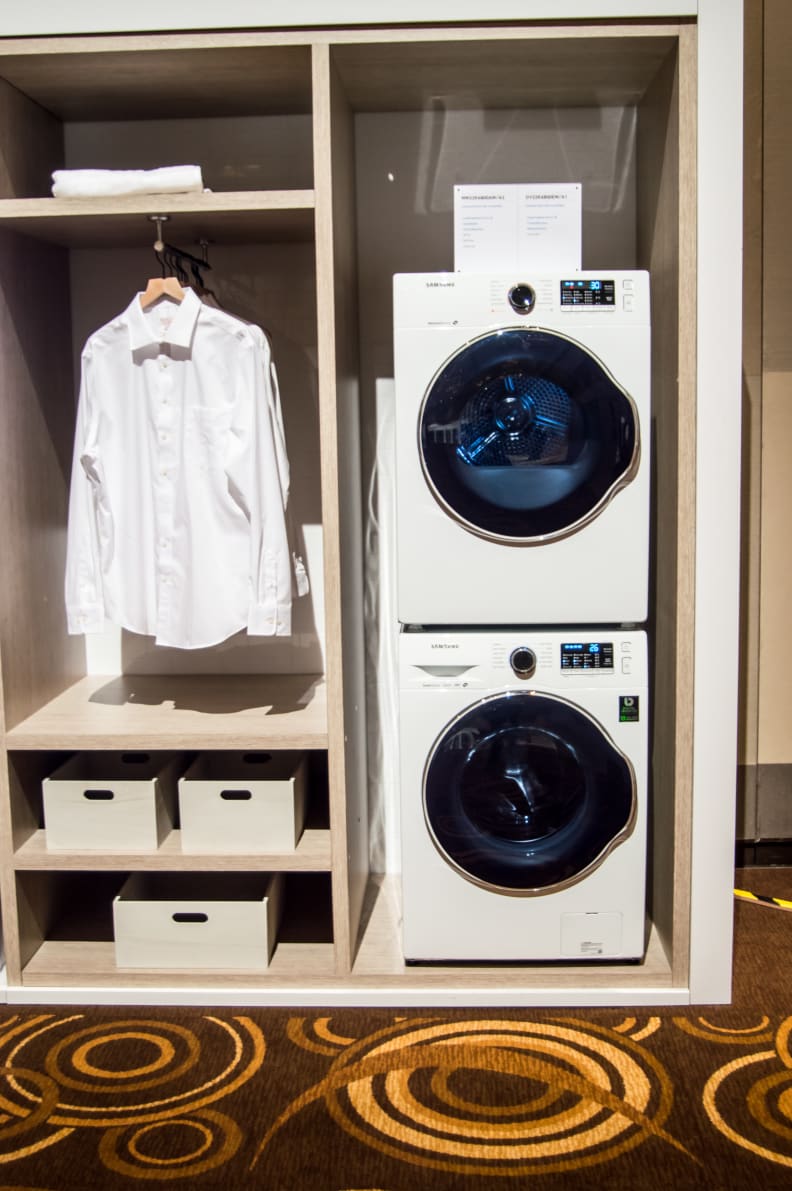 ×
Samsung Compact
Related Video