Laundry
Hands-On With the Samsung WF56H9100A
Bigger, faster, more productive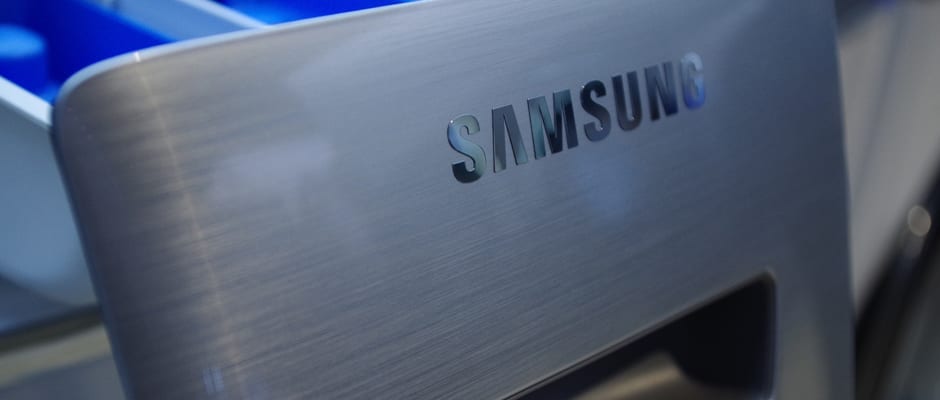 Credit:
Samsung's 5.6 cu ft. capacity WF56H9100A is now the world's largest non-commercial washer, beating previous record holder: the LG WM8000HVA. Exactly how big is 5.6 cubic feet? Well, it's definitely large enough for those two California king-sized comforters you've put off cleaning for so long. However, despite its size, this massive washer is no lumbering behemoth, Samsung claims that this fleet-footed giant can finish an eight-pound load in an impressive 30-minutes.
Design and Usability
A high capacity washer filled with technology
The WF56H9100A is designed to meet the demands of a large family. Little League parents can breath an oversized sigh of relief as this machine can handle up to 32 pounds of laundry.
As manufacturers continue to produce increasingly large laundry machines, consumers are forced to give up more and more valuable real estate to these lumbering behemoths. Samsung has addressed this by making the machine four inches taller rather than deeper and wider. An added benefit of a taller washing machine is less bending down to retrieve your laundry.
Features
Size is its biggest asset
Being big has its advantages. The WF56H9100A's large drum allows consumers to get through more washing in less loads, turning laundry day into laundry hour. The drum itself is designed to be gentle on your clothes. The bubbled interior supposedly diffuses the force of the spin so your laundry receives only glancing blows rather than steely hay-makers.
Also saving you time is the Super Speed feature. We haven't had a chance to wheel this washer into our labs to see just how it works. However, from what we have gathered, with a little more energy and water you can finish a normal load of laundry in just 30 minutes. Typically, front-loading washing machines take an hour to perform the same function.
Lingering Thoughts
At first glance, the Samsung WF56H9100A seems like an exercise in one-upping the WM8000HVA. However, upon closer inspection, Samsung has made a concerted effort to design this machine with care. The 5.6 cu ft. drum is large enough to hold a massive amount of laundry, but shallow enough to make it easy to grab your clothes. Super Speed—provided it works as promised—will cut down on chore time so you can enjoy your life. We can't wait to get this into our labs to test it when it comes out in the Spring of 2014.