Laundry
What the Heck Is a Laundrobar?
It's exactly what it sounds like. And it's awesome.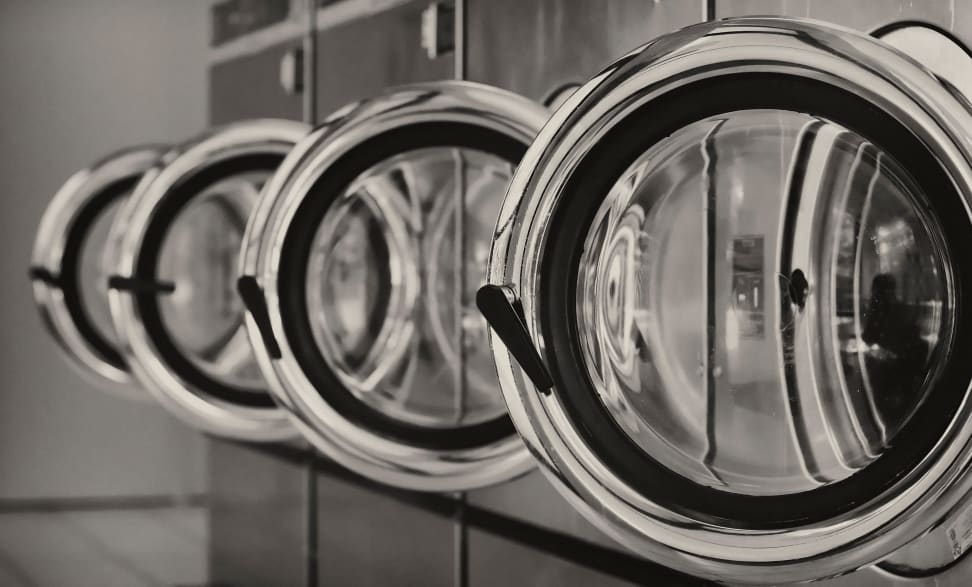 Credit:
Context is everything.
Case in point: Sitting in a laundromat for two hours waiting for your laundry to finish is kind of a drag. Yet sitting in a bar for a couple hours is a fun Friday night. So perhaps it's only logical that the human race is finally starting to transform the former into the latter.
Welcome to the "laundrobar" movement.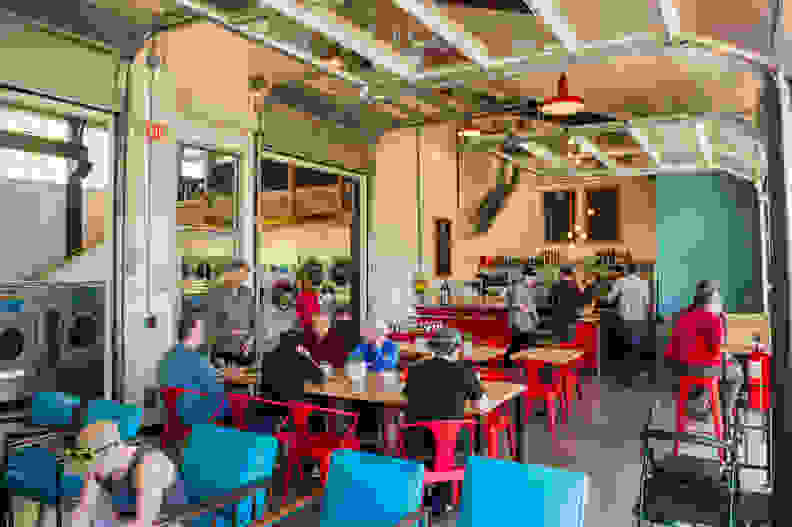 Make your way to New York City—East 1st Street, to be specific—and you'll find The Wash House. For starters, Manhattan's first laundrobar will actually do your laundry for you. Either drop off your load for pickup the next day, or pay extra for expedited same-day service. Once the chores are accounted for, you can walk down the hall to the other half of the business and enjoy the best laundry cycle of your life.
Local and craft brews are on tap, along with champagne (seriously), and cold-brewed coffee. Feel like a bite? Their specialty is gourmet grilled cheeses like "The Deluxe," a sandwich packed with Swiss and cheddar, prosciutto, tomato, and—wisely—crushed potato chips. For a more in-depth look at The Wash House, check out Thrillist's excellent coverage.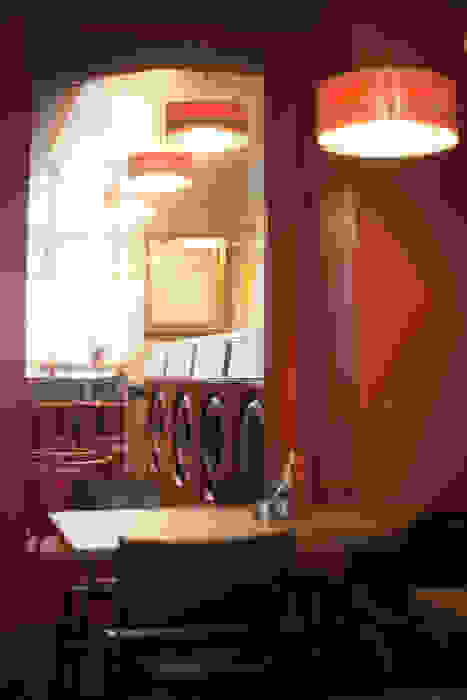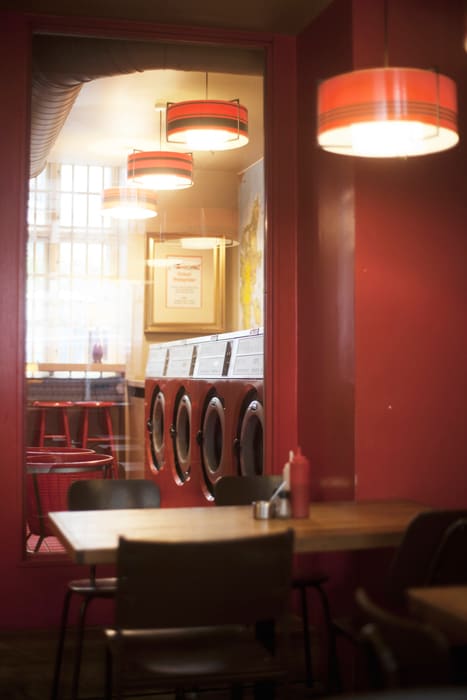 But this isn't just a Manhattan thing. Here, watch: What's the polar opposite of New York City? Ah yes, North Carolina.
Down in Asheville, you'll find the adorably named Bar of Soap. This one is a do-your-own-laundry kind of place, but again you can sit and drink while you wait. There's local beer, and cafe options like bar pizza and sandwiches.
San Francisco's got one too: BrainWash Cafe, complete with weekly open mic nights. There's also the Spin Laundry Lounge in Portland, Oregon, where you can while away the hours with pinball machines.
How about overseas? There are two Wasbar locations in Belgium, three Laundromat Cafes in Iceland, and a laundromat in Berlin with full-blown gourmet brunch and lunch options.
So what's stopping every neighborhood laundromat from turning into a laundrobar?
Cost and risk are probably the biggest factors.
Liquor licenses aren't cheap, and a simple laundromat is probably a much safer investment. Restaurants go out of business all the time, because eaters are picky and culinary trends change quickly. Laundromats, on the other hand, are what they are. As long as the machines work and the prices are reasonable, they can last for decades.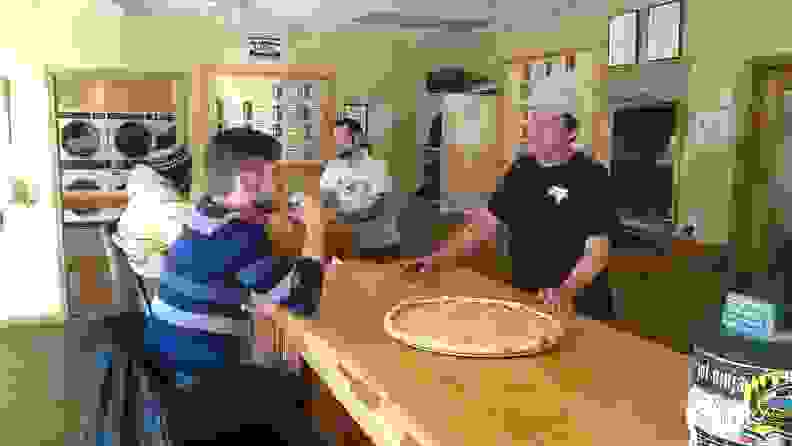 Finding the right clientele is also key: Laundry is universal, and humanity's love for alcohol is well-known, but not everyone would be comfortable in a place that fuses the two.
It's probably no coincidence that most laundrobars are in densely packed urban locations, or at least cities with lots of young, terminally hip consumers. Yes, we're saying laundrobars are a hipster thing.
But hey, if you need to get a buzz on every time you do laundry, we're the last people who'd blame you.
Hero image: Flickr user "hjhipster" (CC BY-NC 2.0)