Laundry
Whirlpool's New Spin on Design
Bring a bit of flair into your laundry room with this new Duet line
Credit:
Normally, if we started an article by saying "Whirlpool showed off a new lineup of washers and dryers at this year's CES," we'd go on to describe a slew of appliances that had been given new features or technological upgrades. In this case, however, the alteration is purely visual.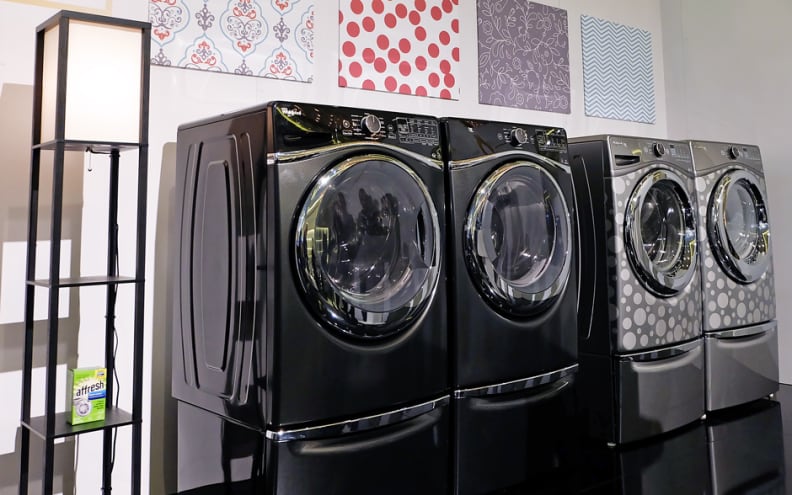 The Whirlpool Duet laundry line—several of which we've reviewed—isn't just getting a makeover, it's getting several. American appliances typically come in white, black, stainless, sometimes red or bisque. A Whirlpool rep explained that the company is trying to break that trend, connecting appliances to consumers' personal sense of design.
Folks who might cry foul at the idea of paying more for a purely aesthetic upgrade can rest easy... for the most part. The new machines, set to release this spring, should only be about $50 or $100 more than standard models. Also, not all designs will necessarily be available everywhere; some may be retailer-specific.
The designs aren't all finalized, but the display patterns ranged from surprisingly subtle to downright trippy. You can check them out in our gallery; if you hate them, take action! Whirlpool is holding a sweepstakes where you can design your own.