Laundry
Adidas Wants to Turn Ocean Plastic Into Clothing
One man's trash is another man's shirt.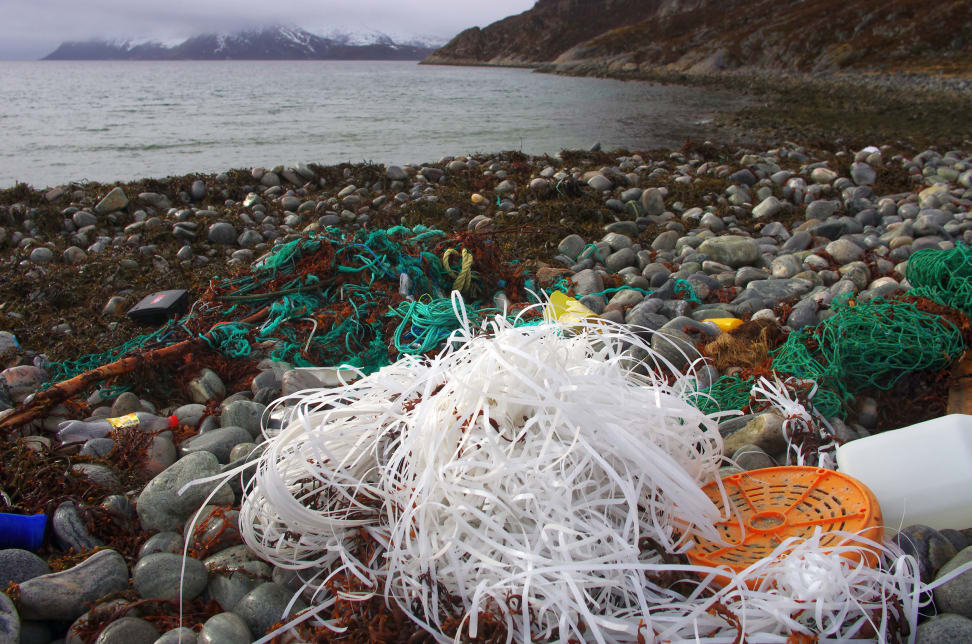 Credit: Flickr user "snemann2"
With eight million tons of plastic winding up in the ocean each year (and the numbers rising), it's becoming increasingly important to find ways to reduce and reuse all that garbage. To that end, Adidas has a pretty interesting plan.
This week, the company announced a partnership with Parley for the Oceans, an ocean preservation group, to create clothing from recycled ocean plastic, starting in 2016.
Adidas will phase out its use of plastic bags at its retail stores.
Specifically, the two organizations will work together to develop special fibers for use in Adidas clothing and, potentially, footwear—which is what the company is most known for.
In a press release, Adidas also pledged to phase out the use of plastic bags in all of its retail stores. The announcement reflects a growing focus on sustainability not only at Adidas but throughout the apparel industry.
In 2014, Adidas saved 100 million liters of water by manufacturing with a waterless dying technology called DryDye. Last year, the brand reported that 30 percent of its products are now made with sustainable cotton—a figure it hopes to raise to 100 percent.
Reuters reports that H&M has pledged to triple the number of products made with recycled fabrics, and G-Star has already launched a line of denim made from recycled plastic.
Like most apparel companies, Adidas has never been far from criticism over its labor practices, but it's hard to discount the company's sustainability efforts.
The collaboration is part of a larger initiative by Parley for the Oceans. Called The Vortex Project, the effort aims to reduce its partners' plastic consumption and replace it with more ecological alternatives. At the same time, the projects hopes to retrieve and recycle (or "upcycle") oceanic plastic waste.
Related Video
Up next