Laundry
Another recall for Samsung—this time, exploding washers
Samsung will repair or replace affected washing machines
Credit:
On the heels of a massive smartphone recall, Korean electronics giant has announced yet another campaign to address faulty products.
This time, the recall affects as many as 2.8 million top-load washing machines manufactured between March 2011 and today, including the popular ActiveWash series. According to Samsung, "the drums in these washers may lose balance, triggering excessive vibrations, resulting in the top separating from the washer."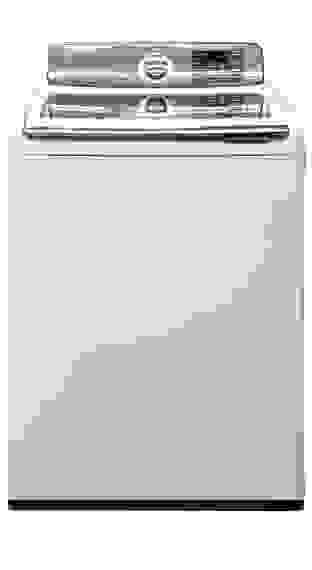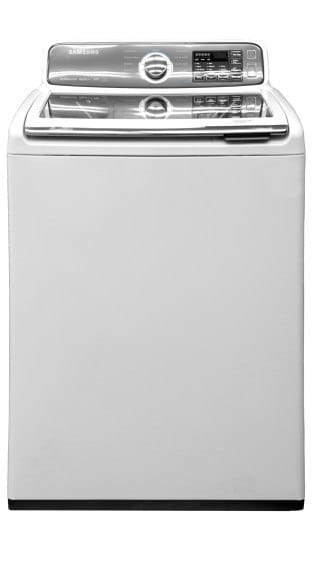 Owners of affected machines will be offered two options. First, consumers can opt to have a repair performed in-home, which Samsung says "includes reinforcement of the washer's top." This option is not available for all washers, but those that are repaired will receive an additional one-year warranty, even if the original warranty has expired.
Alternatively, owners can choose to receive a rebate. Samsung says the rebate will depend on the age of the machine, and "can be applied towards the purchase of a new washer from Samsung or other brand washing machine, along with free installation of the new unit and removal of the old unit."
Owners of machines less than 30 days old will be offered a full refund of the washer's purchase price. Those consumers who decide to purchase another Samsung washer will receive an additional $150 "loyalty incentive."
"Our priority is to reduce any safety risks in the home and to provide our customers with easy and simple choices in response to the recall," said John Herrington, head of home appliance for Samsung Electronics America. (Herrington is pictured above introducing new Samsung top-load machines at CES in 2015.) "We are moving quickly and in partnership with the CPSC to ensure consumers know the options available to them and that any disruption in the home is minimized."
Consumers can check to see if their washing machine is affected and see their potential rebate amount by visiting a special site Samsung set up for the recall.
The problem can be traced as far back as 2014, when a Missouri TV station helped a couple obtain a refund for a washing machine that shattered during normal use.
Samsung announced in September that it working with the Consumer Product Safety Commission (CPSC) to address consumer complaints of potential safety issues with its washing machines. According to the CPSC, there have been reports of minor injuries and property damage.