Laundry
Could a Connected Cardigan Help Fight Dementia?
The Vigour brings wearable tech to geriatric physical therapy.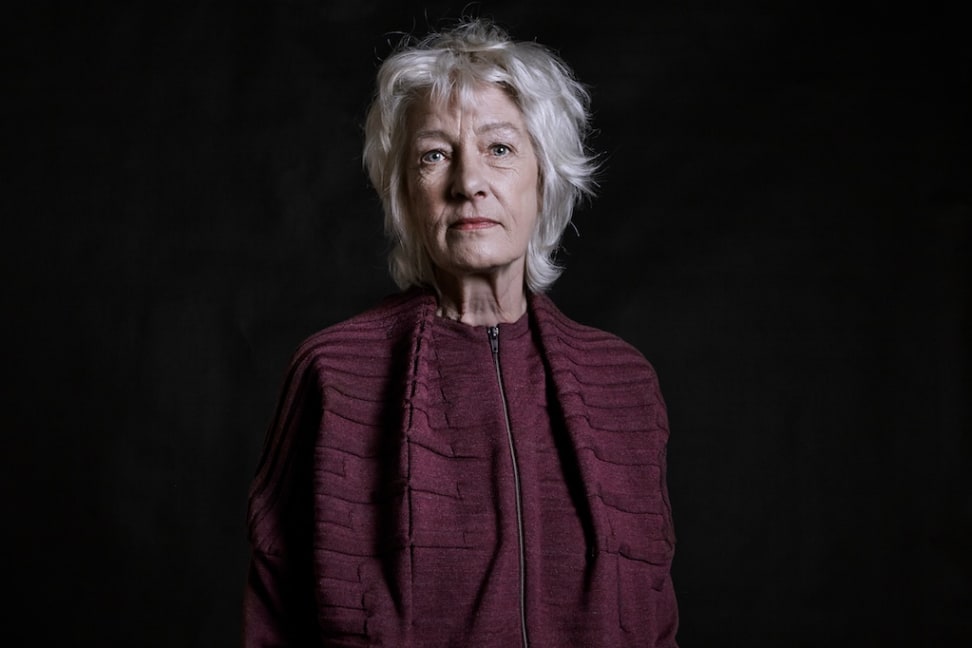 Credit: Vigour / Hammond Images
It's been reported that every 67 seconds an American develops Alzheimer's disease. This and other forms of dementia affect millions of families every day and put an incalculable strain on the U.S. healthcare system.
Textiles may not seem like the ideal weapon in the fight against dementia, but a team in the Netherlands is currently putting their chips behind a smart cardigan called Vigour.
The project calls the garment a "product service system." It uses built-in stretch sensors to collect movement data and then send it to an iPad app, which caregivers and therapists can use to better care for their patients. Because of this, the cardigan could work for many different types of physical therapy, however its audio feedback component makes it ideal for dementia treatment.
A patient raising his or her arms could trigger the piano portion of a song to fade in or out.
Physical, speech, and musical therapy play important roles in treating dementia, as they can help slow mental deterioration. Vigour Co-creator Martijn ten Bhömer explained to us how the cardigan feeds sound or music directly into the ears of a dementia patient, providing a better understanding of the exercise the person is performing.
So, for example, a patient raising his or her arms could trigger the piano portion of a song to fade in or out. Some test patients have even behaved as if they were conducting the music with their bodies.
The cardigan has four sensors—two on the lower back and two stretch sensors under the arms. These sensors send data to the associated app, which then delivers the audio feedback that confirms a given exercise is being performed correctly. The shirt also gathers raw sensor data for research purposes, but the app does not yet make that data available to physicians.
Vigour emerged out of the CRISP Smart Textile Services project, where Bhömer says he worked with an elderly care provider called De Wever. After developing a prototype version at the Eindhoven University of Technology, his co-creator Pauline van Dongen helped create a final design that was fashionable, properly integrated with the electronics, and scalable for production.
At CES, we covered another dementia-focused product called SingFit, which helps reactivate speech functions in the brains of patients with speech disorders.
Bhömer confirmed to us that the Vigour will likely retail for around $500 when it's released, but it is still in the prototype phase.
---