Laundry
Forgot a Sock? Samsung's AddWash Has You Covered
AddWash solves one of the biggest problems of a front-load washer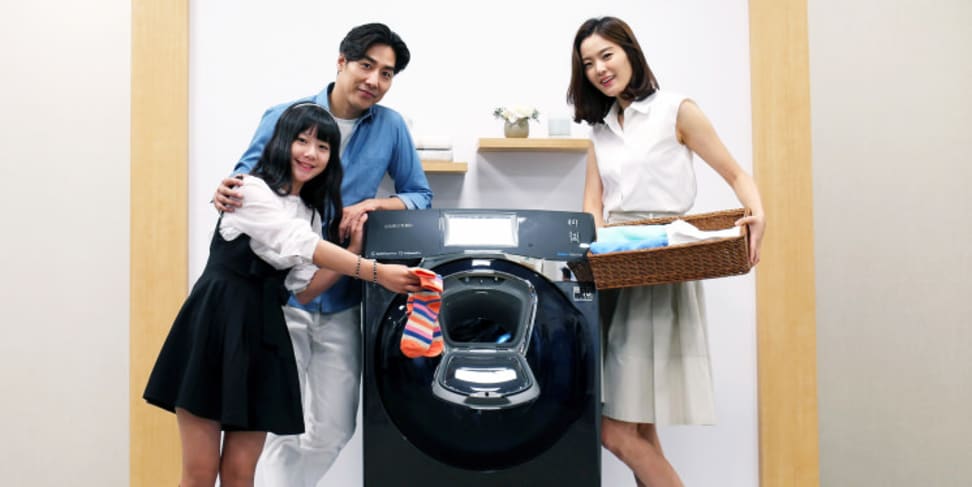 Credit:
We love front-load washers, but plenty of consumers don't. One of their biggest complaints? It's hard to add an item after a cycle has started.
Well, Samsung is about to give homeowners one less thing to kvetch about.
Meet AddWash, a tiny door built into the front of Samsung's latest front-load washers, that solves what marketing types like to call a "pain point."
Instead of pressing a pause button, then waiting for the washer to drain and drum to stop spinning, Samsung's AddWash-equipped WF50K7500, WF45K6500 and WF45K6200 washing machines let users add items through the AddWash door even while a cycle is still running.
The WF50K7500 is the flagship, and comes in both white (MSRP $1,399) and Black Stainless (MSRP $1,499). With a 5.0-cu.-ft. drum, it's the highest-capacity 27-inch dryer on the market.
The WF45K6500 offers 4.5 cu. ft. and sells for $1,299 in Black Stainless and $1,199 in white. Finally, the entry-level WF45K6200 comes in white for $999 and a unique new blue color for $1,099.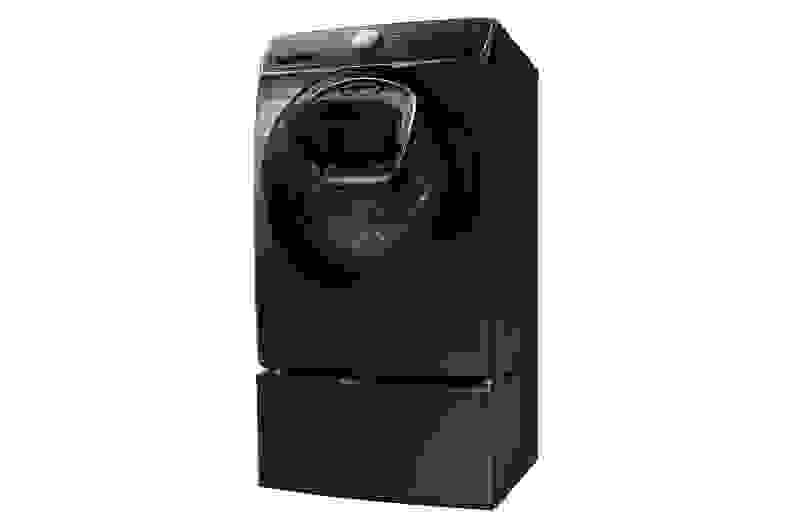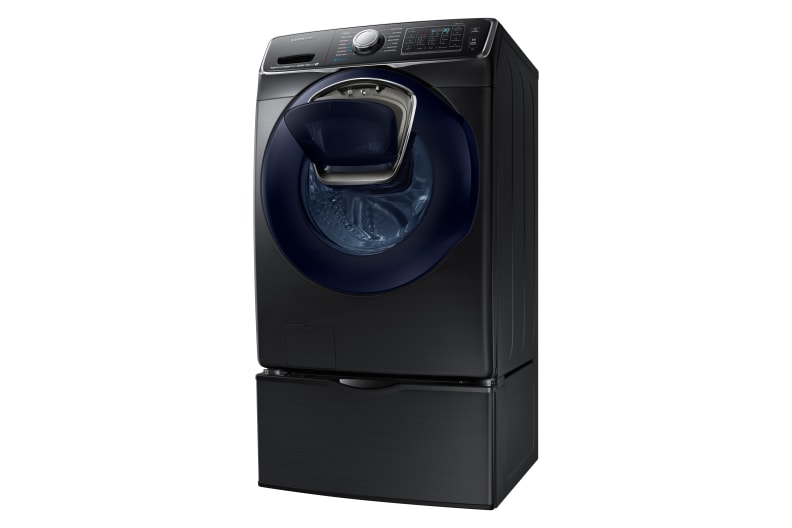 We first saw the European version of AddWash at IFA in 2015, and the technology is already on sale in Korea. Considering how many complaints we hear about how hard it is to stop a front-loader mid-cycle, we wouldn't be surprised if it catches on in the U.S.
Related Video