Laundry
Got an iPhone 6 Plus? This Shirt Was Made for You
Big phone, bigger pockets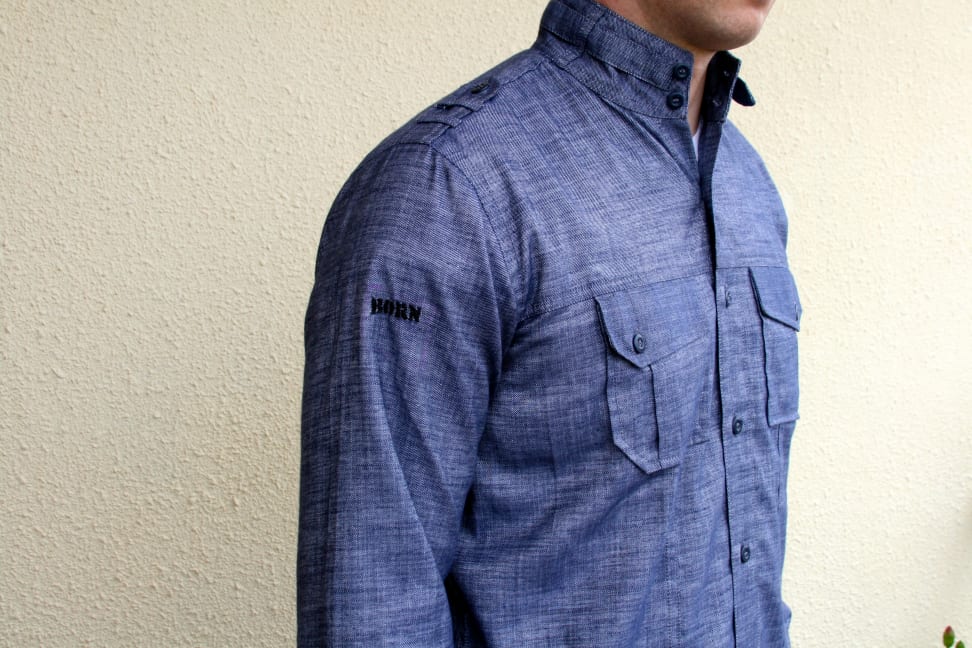 Credit:
Aside from the basic problem of how the heck you're supposed to wrap your hand around them, the biggest problem with today's big phones (or "phablets") is how awkward they look in your pants. "Is that a Galaxy Note in your pocket, or... ?"
But our phones are only getting bigger. Combine that with the ongoing controversy swirling around #bendgate, and maybe it's time to rethink our clothing choices.
"Is that a Galaxy Note in your pocket, or... ?"
One startup is doing just that. It's called Bond & Co., and its shirts are designed with big, phone-sized pockets and earbud holders on the inside of the collar. In advance of its full rollout, the company has taken to Kickstarter to fund its first batch of orders.
The startup is offering four shirt styles in various patterns, as well as a "tech t-shirt". There's the Born, which has an "Asian cut" collar; the Western, a cowboy-style shirt; the Captain, which has captain flaps and an extra smartphone pocket on the left arm; and the Classic, which is your standard-issue dress shirt.
All of the dress shirts feature a large smartphone pocket on the right side and earbud holders inside the collar, while the t-shirt only has the earbud holders.
Bond & Co. was started by a young American family that moved to India with the hope of helping the poor. The idea is to use the company to create jobs that offer fair wages. Additionally, Bond & Co. has pledged not to employ children, and says it plans to spend 10 percent or more of its profits on goodwill projects, including providing water filters to those in need.
Though Bond & Co's first Kickstarter effort was a flop, failing to get close to its $15,000 goal before being unceremoniously cancelled, the founders didn't give up. Instead, they came back with a new, lower goal ($3,000) and a limited run of shirts that they promise will be delivered to backers in time for Christmas. The shirts will range in price from $23 for a t-shirt to $59 for the Born dress shirt.
Via: PSFK
Source: Bond & Co. via Kickstarter