It feels like a ritual. Every time I go hiking, I stop at the trailhead and spray on a thick layer of smelly, greasy bug spray. The worst part? It doesn't always seem to make a difference. Inevitably, I still spend part of my hike swatting at mosquitoes and no-see-ums.
Turns out I'm not alone in loathing bug spray—Ticked Off Clothing Co. founder Kevin McAlpin feels the same way. He recalls attending his niece's wedding on a farm in Minnesota. As soon as it started to get dark, he saw a cloud of mosquitoes float up out of the corn fields and descend on the wedding party.
McAlpin thought there had to be a better way to deal with mosquitoes and ticks than to douse yourself and your nice clothes with bug spray. He knew the military gave its soldiers clothing treated with permethrin, an EPA-approved bug repellent compound, so he decided to follow their lead and do the same for utility workers and outdoorsmen.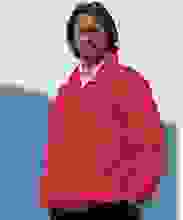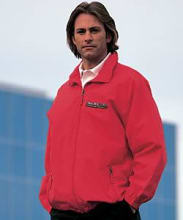 Ticked Off Clothing offers a variety bug-repellent clothing, including socks, hats, pants, and shirts. McAlpin says the tasteless, odorless repellent will retain its bugproof effect for 70 washes, and indicated to us that the effect is strong enough that you won't have to spray un-covered parts of your body to keep bugs away. As an added bonus, all of the clothing is made in the USA.
The Pennsylvania company's clothes have been approved by the EPA to repel ants, chiggers, flies, biting midges (a.k.a. no-see-ums), mosquitoes, and ticks. And before you freak out about wearing an insecticide, consider that permethrin is included on the World Health Organization's List of Essential Medicines. In fact, McAlpin notes, permethrin is used in flea and tick medication for pets, as well as in lice shampoo for children.
The only downside is that Ticked Off's clothes are definitely on the utilitarian side. You wouldn't want to wear them when you go glamping, but they'll get the job done in a less fashion-conscious setting. And I have to say, not having bugs eat me alive would be a great improvement for my next hike.
Via: KMSP-TV
Source: Ticked Off Clothing
Hero image: Flickr user "randychiu" (CC BY 2.0)
Our editors review and recommend products to help you buy the stuff you need. If you make a purchase by clicking one of our links, we may earn a small share of the revenue. Our picks and opinions are independent from any business incentives.