When used in a high efficiency washing machine, a simple motor control unit can lead to significant energy savings.
Analysts at IHS iSuppli, a market research firm, took apart the GE GFWN1100LWW to find out what makes it tick. It turned out that a motor control unit that sells for only $2.89 is responsible for up to 60 percent of the machine's energy savings.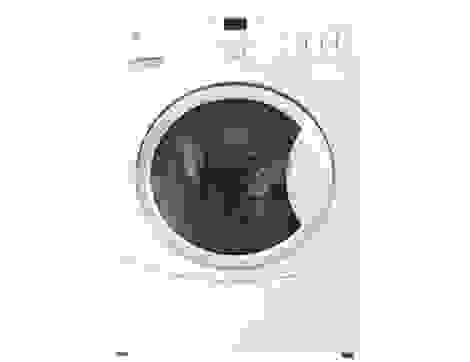 That controller was part of an impressive array of semiconductors, some of which are more powerful than the processors found in personal computers and video game systems of the early 2000s. In total, about a dozen high-tech electronic components can be found in the GE GFWN1100LWW, and all of them are used for precise control of water use, water temperature, and spin cycle speed.
The inclusion of behind-the-scenes semiconductors in home appliances like washing machines is a trend that's increased in recent years. It allows for a tremendous amount of efficiency through precise control of electricity and water use, an important concern for manufacturers as energy use gets more attention from consumers and federal regulators.
Newer washers are a far cry from the washing machines of years past, which often consisted of little more than a motor, a pulley, a water inlet and a few timers. They were simple and reliable, but used significantly more resources and didn't do that well cleaning clothes -- mostly because they lacked the control necessary for washing different kinds of laundry loads.
Modern washers may cost more initially and have more parts that may occasionally break down, but compared to older style washers they can save thousands in electricity and water costs over several years of ownership. In addition, they allow for cycles that can precisely determine the amount and temperature of water needed for specific loads of laundry.
Based on our tests, the GE GFWN1100LWW washer cost only a little more than $30 in water and energy costs each year. That's about half the operating cost of other machines we've tested, though it's not unusual for a high-efficiency front loader.
What does make the GE GFWN1100LWW quite unique is its purchase price. Unlike similar machines that cost more than $750, this washer is one of the few high efficiency front loading machines that can easily be found for around $500 on sale. That's only about $150 more than the least expensive, less efficient washers—money that you're likely to save off your water bill in just five years of ownership.
The GE GFWN1100LLWW may not have some of the fancy options found on its higher-priced competitors, but thanks to a three dollar part, it can at least offer customers some significant energy savings.
Our editors review and recommend products to help you buy the stuff you need. If you make a purchase by clicking one of our links, we may earn a small share of the revenue. Our picks and opinions are independent from any business incentives.