Laundry
Lab-Grown Leather? Modern Meadow Bets You'll Wear It
One company hopes to end animal cruelty with science.

Credit:
A Brooklyn-based startup wants to change the way we think about meat and other animal products. Modern Meadow is creating lab-grown leather and meat in an effort to conserve natural resources and put an end to animal cruelty. And as The Wall Street Journal reports, the 10-person startup just received a $10 million round of funding led by billionaire investor Li Ka-shing's Horizon Ventures.
According to the Journal, the startup uses a process known as "biofabrication" to create its meat products. It grows the meat using tissue samples taken from live animals, but claims the they're not hurt in the extraction process.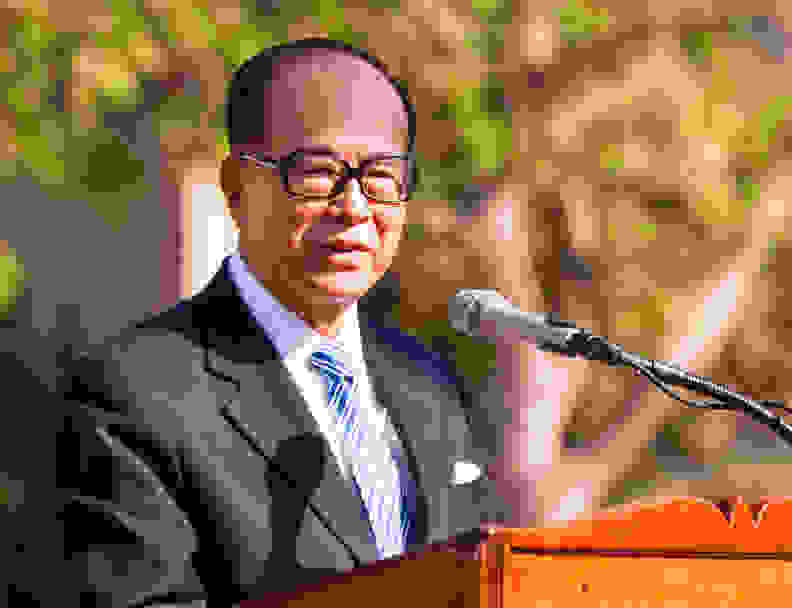 Not only will the leather be cruelty-free, but Bart Swanson of Horizon Ventures tells the Journal that it won't have imperfections, like the bite marks and scarring that can mar traditional leather products.
Even though the process is still under development, it's already far cheaper than raising livestock in the traditional way. It takes Modern Meadow just a month and a half to finish one square foot of leather. Compare that to the two to three years it takes to raise a single cow for leather. And then think about the feed and waste involved in the process.
This isn't the first food science startup that Horizon Ventures has backed. A few months ago, we reported that the firm led a $23 million funding round for Hampton Creek Foods. That company produces a plant-based egg substitute that's suitable for everything from scrambled eggs to baking.
It takes Modern Meadow just a month and a half to finish one square foot of leather.
While Modern Meadow is primarily focusing on leather for the fashion industry, it is also working on lab-grown beef, poultry, and fish. But sale of edible meat products is still a long way off, due to skepticism from regulators and consumers alike. Lab-grown leather, on the other hand, seems like a far more palatable product in the near term.
With the new funds, the company plans to expand its team and relocate to a bigger facility. It will also begin producing test batches of its biofabricated leather to work with partners in the fashion industry.
---
Via: Business Insider
Source: The Wall Street Journal
Hero Image: Flickr user "mdalmuld" (CC BY 2.0)