Laundry
LG Dryers Feature Heat Pumps, NFC, and Trick Doors at CES
LG is the first manufacturer to bring some cutting-edge dryer tech to the US

Credit:
We got a preview of the new laundry lineup LG is bringing to CES, and it sure is impressive. New, useful technology promises users time and energy savings in the laundry room.
We're most excited about the all-new DLHX4072V. It's the first dryer ever sold in the US to feature heat pump technology. Most dryers generate heat using electricity or gas, and then vent that hot air out into the environment, wasting a lot of energy. A heat pump dryer recaptures that hot air, removes the moisture from it, and then pumps it back into the drum to dry more clothes.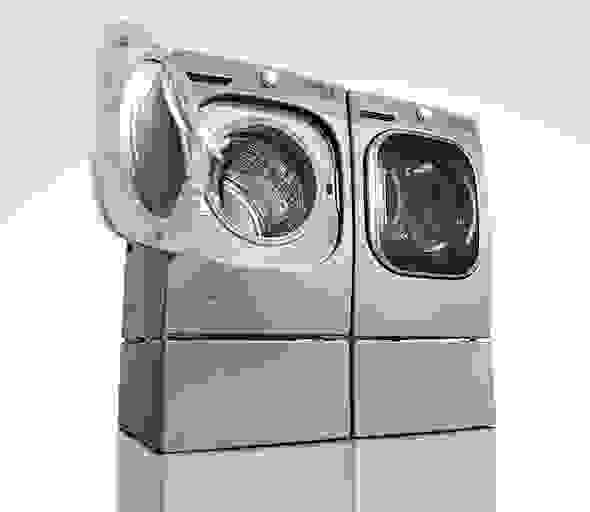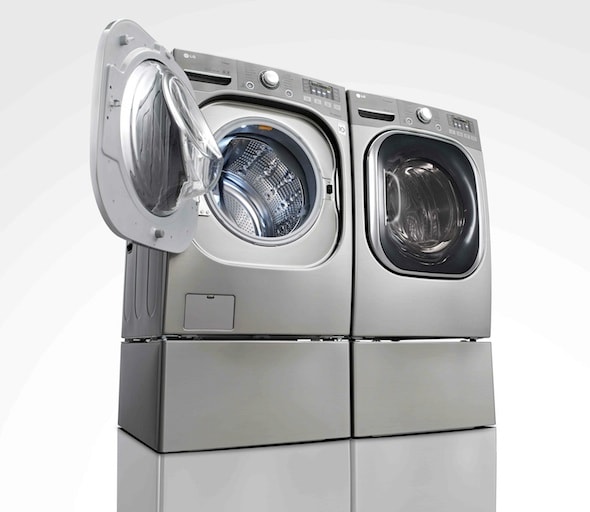 Heat pump dryers are relatively common in the rest of the world—especially in Europe, where higher energy prices mean customers take advantage of tech that reduces electric bills. They also tend to cost more than their conventional counterparts. LG hasn't released a price for the DLHX4072V yet, so we'll have to wait and see if it's affordable.
We're also really interested in LG's new EasyLoad door, which opens from either a side or bottom hinge. It reminds us of the old-fashioned "hamper doors" that were common on dryers in the 1970s and '80s. We thought those doors made it easier to unload laundry since the door itself acted as a platform for sorting and folding. It will be available on the 7.3 cu. ft. DLGX5681VE and DLGY1702VE.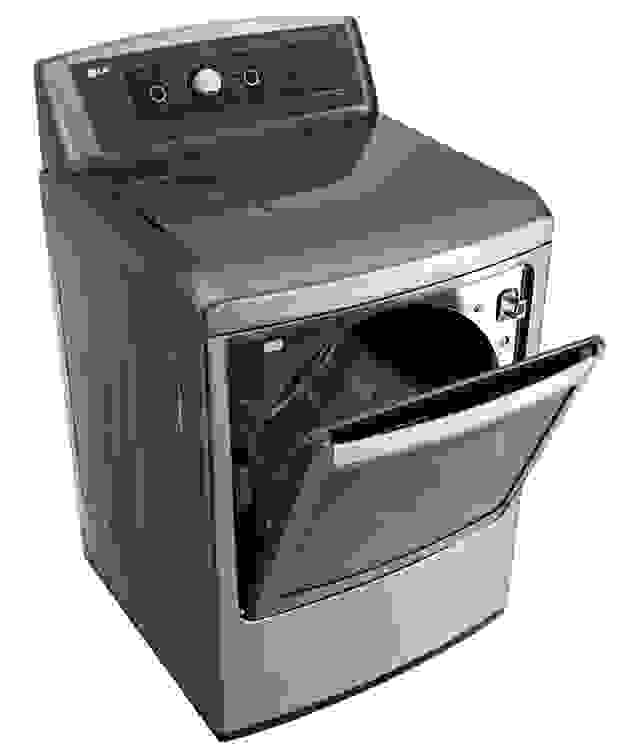 As far as more traditional tech is concerned, the WM8500HVA and DLGX8501V washer and dryer pair now offer NFC communication, so users of NFC-equipped phones can download new stain- and fabric-specific cycles to their washers and dryers with just a tap of the phone.
In addition, LG's WT6001HVA and DLGX6002V smart washer dryer pair get HomeChat access, which allows users to communicate with their appliances via text message using natural speech.
We'll be following the latest TV, imaging, and home tech news all week, so stay with Reviewed.com for the latest CES news and updates, and the official Editors' Choice awards of CES.