Laundry
LG finally launches a top-load washer with an agitator
Mixing up its laundry game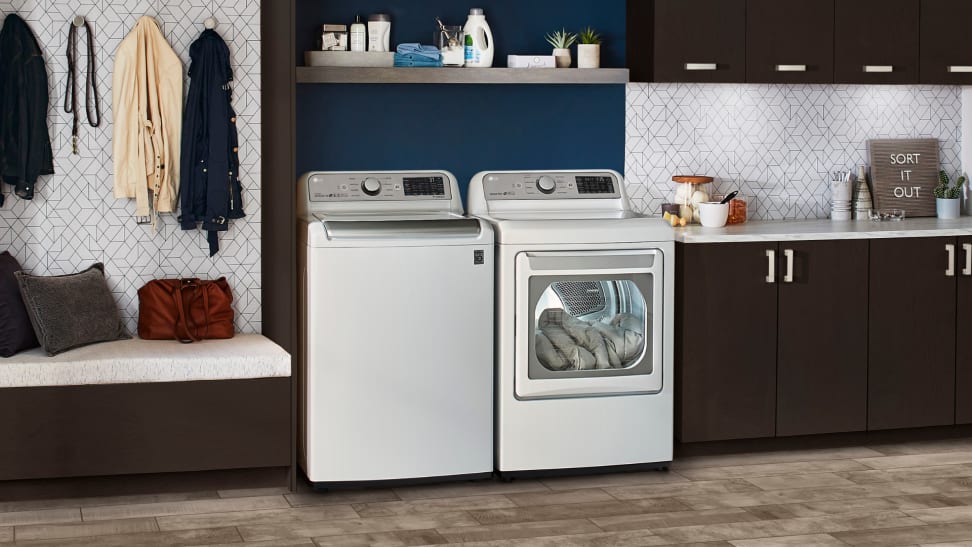 Credit: LG
Follow all of Reviewed's
CES coverage
as it happens. To get a sneak peek at the latest product trends delivered straight to your phone, sign up for
text message alerts
.
LG Electronics has clear goals to create technology that is more convenient and connected than ever before—and that's been made especially clear with the company's latest product debuts at the all-digital CES 2021. From new cordless vacuum technology to high-tech sanitizing fridge features, these innovations are among those we're looking forward to testing.
Another debut that stands out is LG's new top-load washer with agitator, the brand's first-ever effort at a popular, old-style washing machine format from makers like Speed Queen.
So, why such a wait for a top-load agitator from LG? Well, LG stands by the assertion that front-load washers offer the best clean you can get from a washing machine—and we agree. In fact, on Reviewed's list of the best front-load washers you can get on the market, LG has four models.
But, LG also appreciates that there is a consumer who wants the tougher clean that a top-load agitator provides, and the home appliance brand wanted to present the best possible version of this. LG claims its new top-load agitator offers a superior cleaning experience that doesn't destroy or ruin your laundry, and specifically designed its agitator with fins that create a four-way wash action with up to six different wash motions that moves clothes in four directions for a thorough, yet gentle clean.
Its Water Plus (impeller) and Deep Fill (agitator) options give consumers flexibility in the amount of water they'd like to add to any wash cycle. Other notable features include the capability to control the washer via your smartphone using the LG ThinQ app. The washer also comes with a one-year warranty and with a 10-year warranty on the motor itself.
The Energy Star-certified LG top-loader launched in late 2020 in the U.S., but a newer model will hit the market during 2021, offering most of the same features with minimal design updates and a competitive price.
Although the top load washer won't be available until later this year, we're looking forward to putting this first-of-its-kind tech to the test.

The product experts at Reviewed have all your shopping needs covered. Follow Reviewed on Facebook, Twitter, and Instagram for the latest deals, product reviews, and more.