Laundry
LG's Mini-Washer Lets You Do Two Loads at Once
New concept puts laundry on a pedestal, and a washer on top.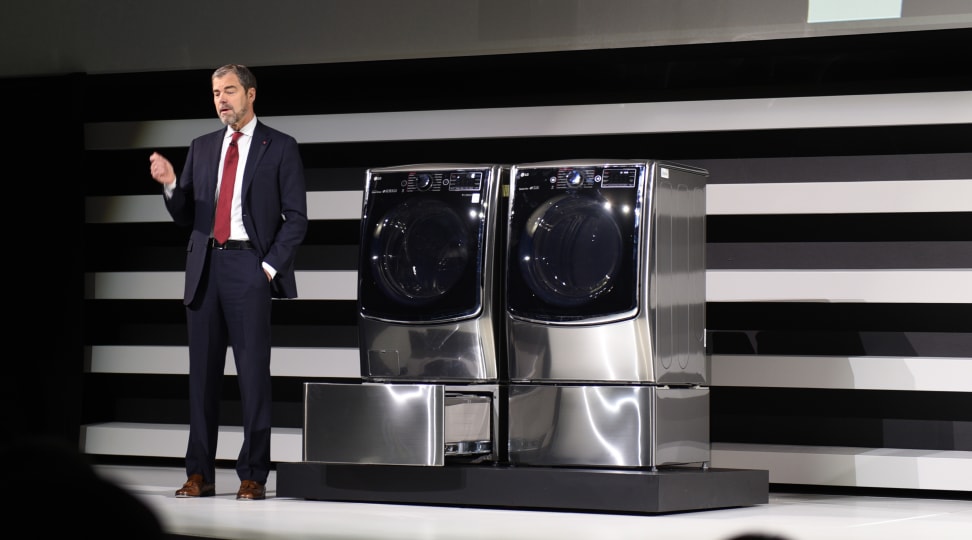 Credit: Reviewed.com / Jonathan Chan
Ever wish you could do two loads of laundry at once? LG's got you covered. At CES 2015, the Korean appliance manufacturer unveiled the world's first miniature washer that can fit underneath an existing washing machine.
The WD200C and the WD100C Twin Wash pedestal washing machines are the world's first mini-washers that can double as a pedestal for a front-loading washing machine.
Let's face it. Laundry is getting complicated. "Todays's busy families consider laundry to be less a chore and more a chess match" said LG's Dave VanderWaal, Senior Marketing Leader for Home Appliances & Consumer Electronics.
The Twin Wash machine slides out to reveal a shallow, stainless, top-loading drum. Closed, it fits under any LG front loader, and lets you clean specialty items—like delicates—in your mini-washer while running another load in your regular washing machine. The best part? The second washer won't take up extra floor space in your laundry room.
We have to wait to see whether the Twin system is affordable, but it's definitely a double-whammy when it comes to convenience: it promises to help get your laundry done faster while saving space.
The flexibility the Twin Wash pedestal adds to your laundry game can help make the chore go more quickly. You can always run the Twin while you do your regular laundry, adding capacity to smaller front loaders. That means you can do more laundry at once—a definite time-saver.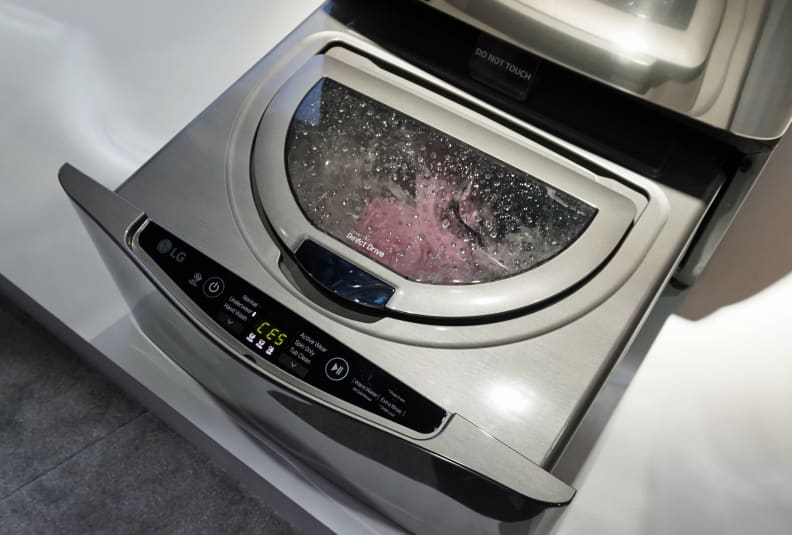 ×
Twin Wash
A smaller washer may also be just right for a smaller load of laundry. Instead of waiting until you have enough dirty clothes to justify running a big machine, a user could just toss their soiled items in the Twin mini-washer and run a cycle on the spot.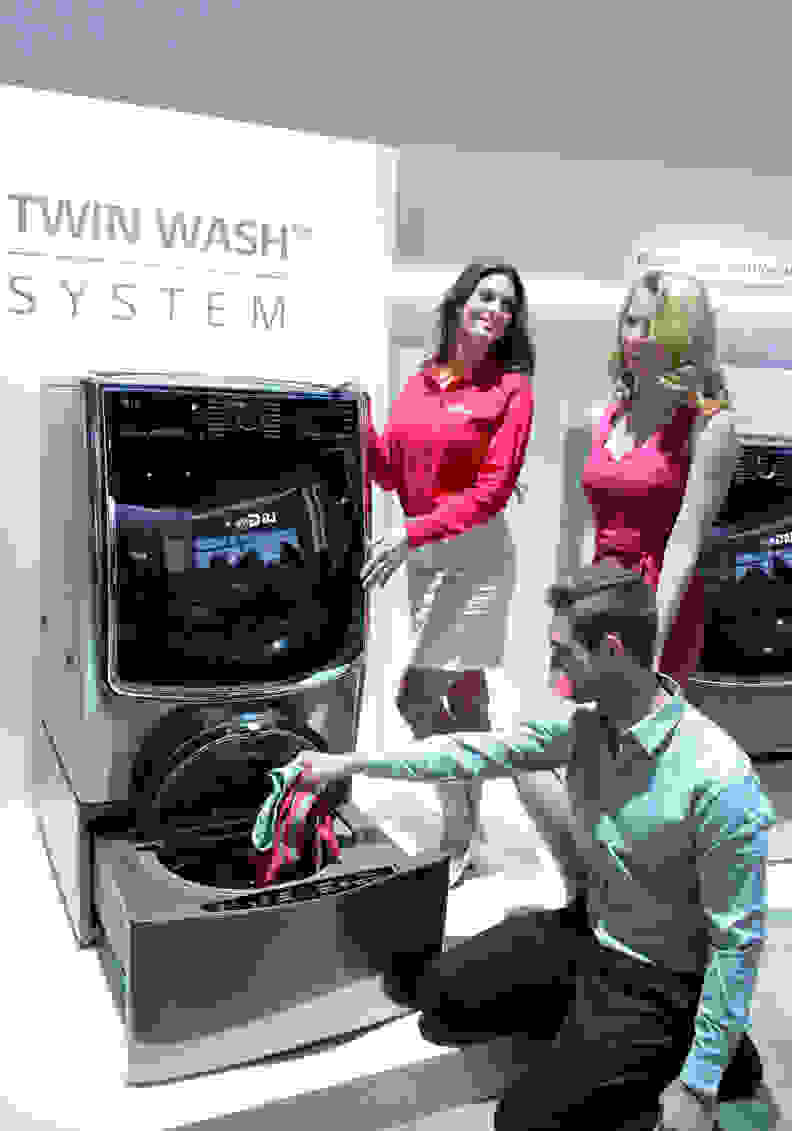 In addition to taking up less space than a second washing machine in a standard size, a pedestal also adds about seven inches in height. This added height can actually make it easier to get laundry out of a front loader.
The LG Twin Wash pedestal may not be right for everyone, but some folks will find it more convenient than purchasing a second full-sized washing machine or a typical pedestal. If it's priced just right, it just might catch on.