Laundry
Miele Washers Tell You When You Need to Buy Detergent
EditionConn@ct app even sends a link to your phone to buy more.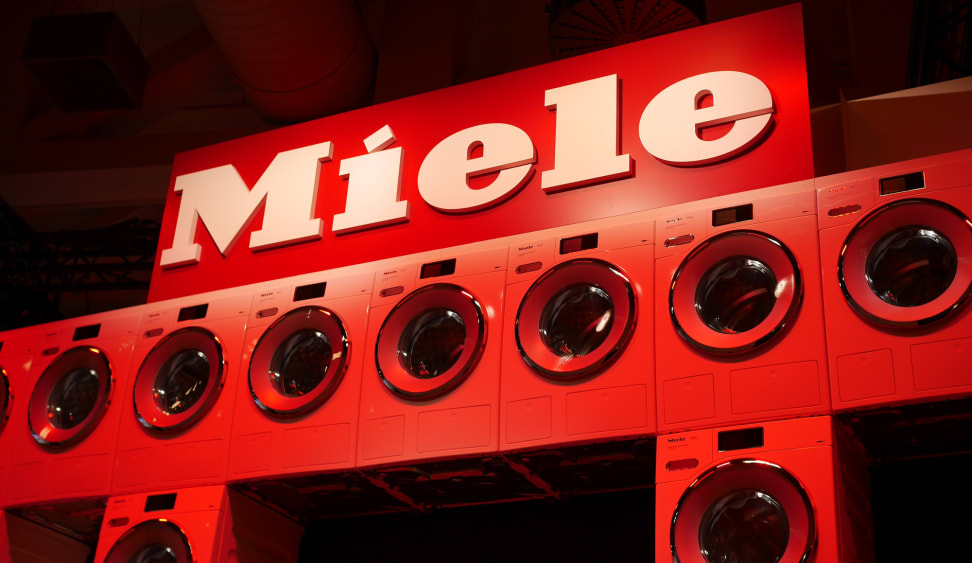 Credit: Reviewed.com / David Kender
Dr. Axel Kniehl, Executive Director for Marketing and Sales, stated during Miele's IFA press conference that anyone creating smart appliances today "must offer real value and not just technical gimmickry."
EditionConn@ct, announced today, is perhaps one of the simplest, practical iterations of a smart appliance that we've seen. When a new Miele washing machine is low on its TwinDos detergent, the washer automatically sends a link to the user's phone, along with a link for where to buy more.
×
New Gallery 3
The washing machine talks to the router, so there is no additional hardware necessary. It's just three clicks for the whole process from alert to replenishment purchase.
Miele introduced the TwinDos detergent system in 2013. Essentially, it's a large, one-time-use cartridge full of detergent. Machines with TwinDos automatically dispense the right amount of detergent based on the size and type of the load, all of which is determined by the washer's sensors. Using the correct amount of detergent can be a crucial component of both stain removal and water efficiency.
Unfortunately, washers already on the market using TwinDos cannot be retrofitted for EditionConn@ct functionality. It will only be available on future models. However, Dr. Kniehl did confirm that some version of EditionConn@ct dishwashers are on the horizon.
Related Video