Laundry
New Appliances: An Easy Addition to Your Home Renovations
Five appliance recommendations that can breathe new life into your home.

Credit:
With the economy still shaky, homeowners that decide to remodel want bang for their buck. Style and show have taken a backseat to comfort and convenience, and renovations now focus less on resale value and more on creating a liveable space.
One way to breathe new life into an aging kitchen or laundry room is by updating old appliances. Finding something with fashionable aesthetics is easy, but the market is also expanding to include countless options that can make life easier, save time, and reduce energy use.
With so many options to consider, it can be hard to find the best combination of value and performance. We perform scientific tests on hundreds of home appliances every year, so we know which ones offer the best value. Whether you're doing a full kitchen remodel or just sprucing things up a bit, here are some options to consider.
---
From Swedish manufacturer Asko, the D5434XXLS dishwasher won a prestigious Red Dot Design Award when it debuted back in 2011. Asko put the dishwasher's control panel on the front so that it's accessible, but gave it a clean look that's at home in any kitchen.
The Asko isn't just another pretty dishwasher, though. In our lab, it proved to be one of the most effective we've ever tested, removing baked-on food and grease with aplomb. It's also extremely energy efficient: we estimated that it would cost only $25 per year to run.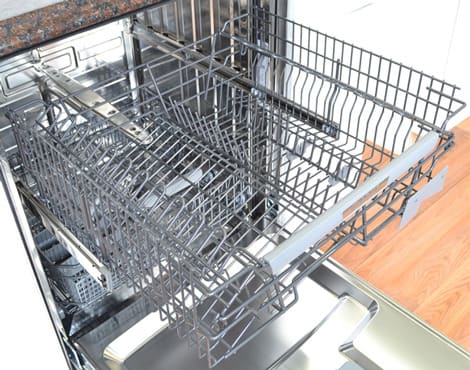 ---
Kenmore Elite 41472 Washing Machine
If you're planning on upgrading your washing machine, you might as well buy one that's a marked improvement over the one you're replacing. That's why we recommend the Kenmore Elite 41472, which can get a standard load of clothes clean in just 38 minutes.
That speed increase is thanks to Accela-Wash, a feature that injects detergent when spraying water on clothes. In our tests , it not only did a great job getting out stains, but it cut cycle times down by 20 percent.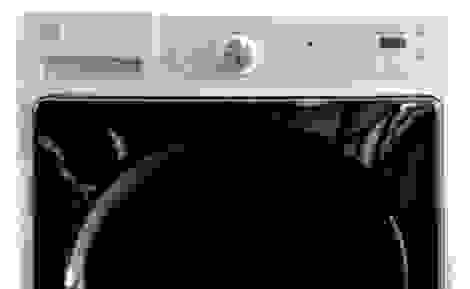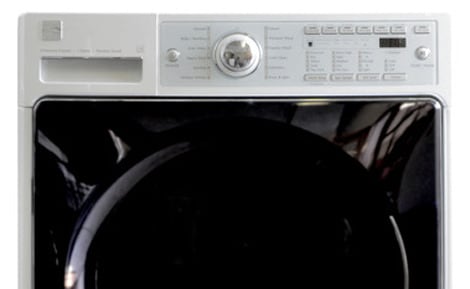 ---
There's no need to spend thousands of dollars to get one of the best clothes dryers on the market. The Maytag MEDE200XW is a simple, straightforward machine that can get an eight-pound load of laundry dry in under an hour. Though it doesn't have some of the fancy features that pricier models promise, it does offer a choice of five drying temperatures that will take on anything from heavy duty work clothes to delicate lace.
When paired with a matching washer, it's also stackable. That saves a lot of valuable floor space, freeing up a laundry room for other uses.
---
GE Profile PB975STSS Electric Oven
The recipe says to cook the chicken at 375 degrees and roast the vegetables at 450, but that's not a problem with the GE Profile PB975STSS. It has dual ovens that allow two items to cook at different temperatures. The bottom oven offers convection heating, which offered extremely stable temperatures in our heat consistency test.
This range also has a versatile cooktop that excels at both high and low temperature cooking. In our tests, burners were as adept at simmering soup as frying potatoes.
---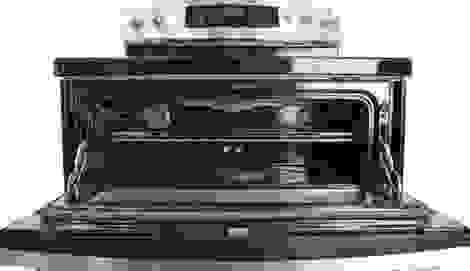 Fisher & Paykel E522BRX Counter-Depth Refrigerator
In years past, homeowners that wanted their refrigerator to blend in with their cabinets would choose a pricey built-in unit. Counter-depth fridges, which are a few inches shallower than full size units, offer the same flush-mounted look of a built-in at a price that's thousands of dollars less.
The Fisher & Paykel E522BRX is a particularly stylish counter-depth refrigerator, with metallic sides that match its stainless front. It isn't large, but it has as much usable interior space as competitors with bigger footprints. In our lab tests, it proved very energy efficient and its bottom-mounted freezer did a great job keeping a consistent temperature to preserve frozen foods and reduce food waste.