Laundry
Tomorrow's Washing Machines Clean Clothes With A Million Plastic Beads
Water-saving commercial technology will soon be available to consumers.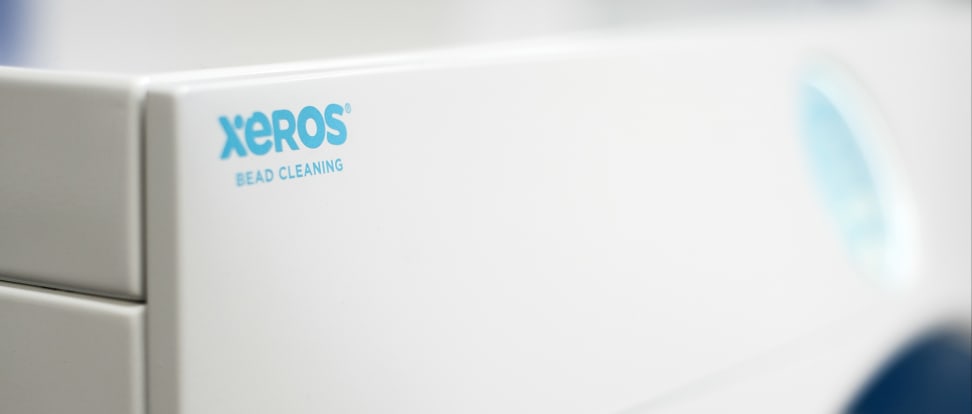 Credit:
You're looking at the future of clothes cleaning.
A new washing machine that uses polymer beads to clean clothes promises significant water savings, as well as cleaner laundry.
The Xeros washer replaces the majority of water in a wash cycle with tiny polymer beads that remove stains and dirt. It's based on technology developed at the University of Leeds in the UK, and could change the way laundry is done in your home.
A commercial version of the Xeros machine is already used by some hotels and commercial laundry services. Today, the company announced that a consumer washer is on the way, bringing the power of bead cleaning to your home. And we have the first photos of what the new machine might look like.
The Xeros washer is expected to be very similar to a traditional machine, with the exception of a pump that circulates beads throughout the drum. Those beads have a chemical composition that actually pulls stains out of clothing. It's similar to the process of dying fabric, but in reverse.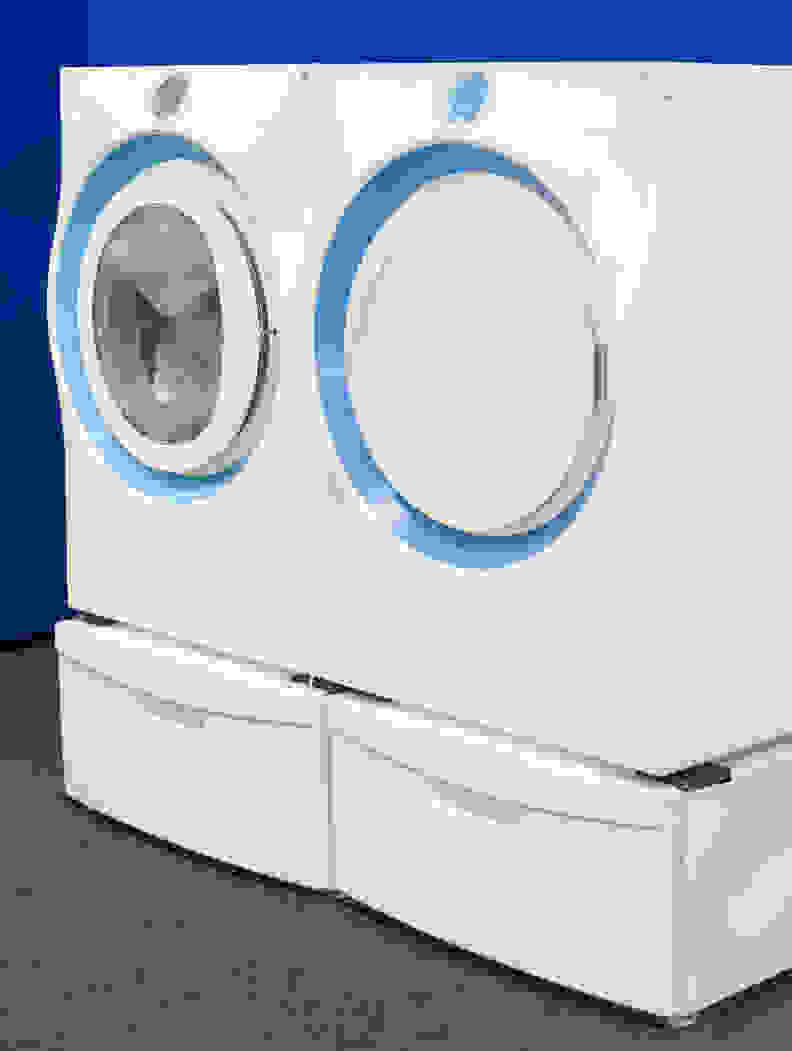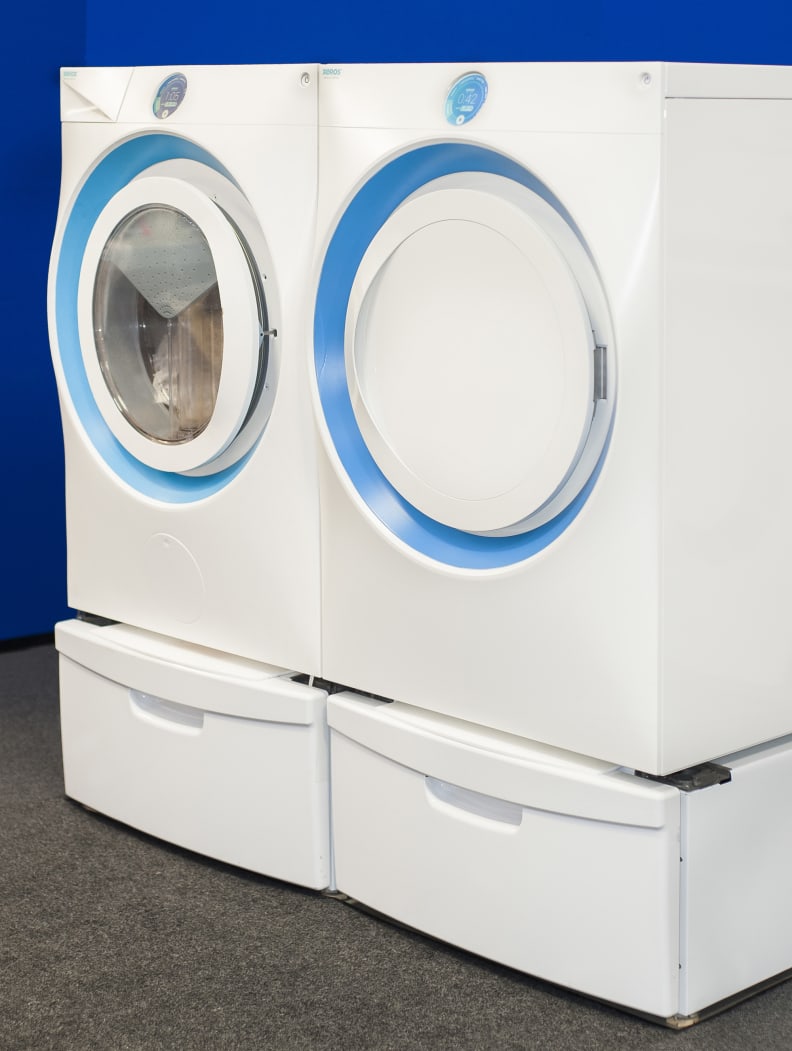 In addition to stain removal, the beads gently pummel dirt out of garments. Compare that to the washer in your laundry room, which uses water and a mechanical agitator. The traditional setup wastes resources and can prematurely wear out clothing.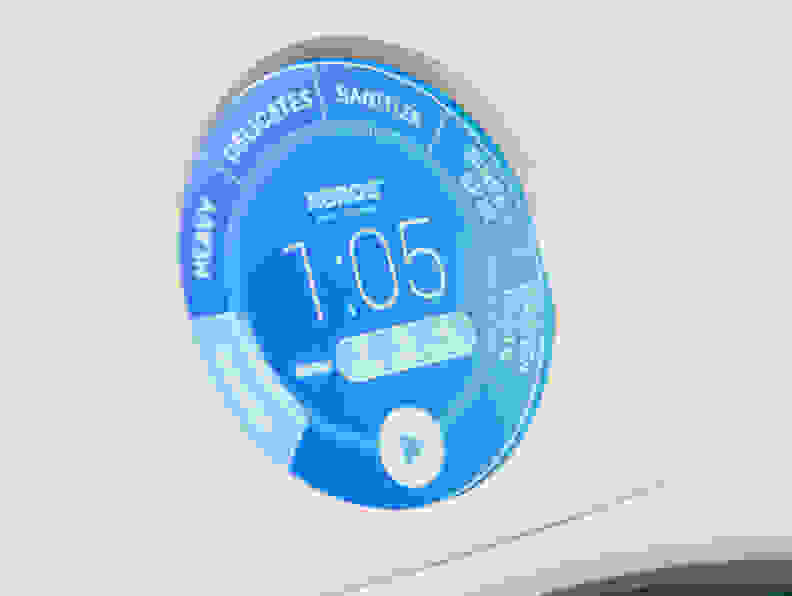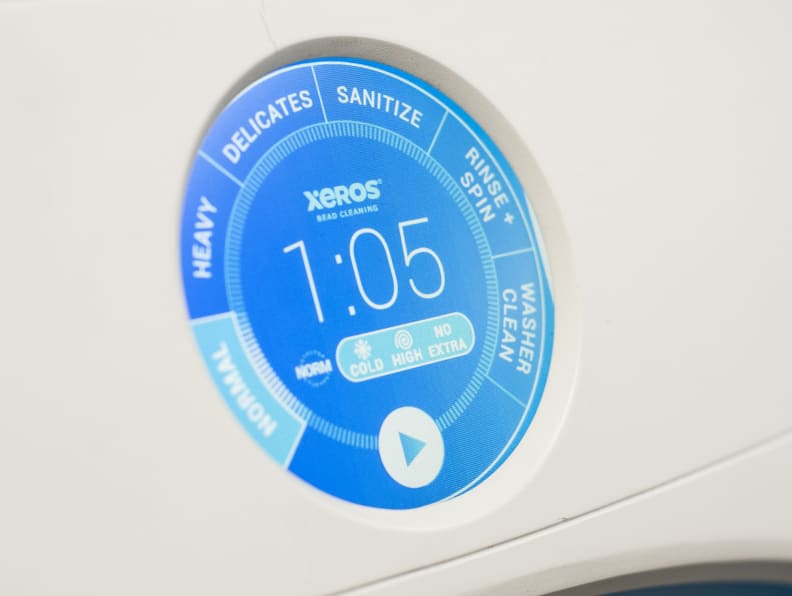 Xeros says its commercial machines use 70 percent less water, and can cut detergent and electricity costs in half. And since the washer uses so little water, clothes don't have to spend as much time in the dryer.
A commercial Xeros washer uses a swarm of beads—about 1.3 million, to be exact. The washer automatically collects them at the end of a wash cycle, and they can be reused over a thousand loads of laundry. After that, they can be recycled.
There's no word yet on when the Xeros washer will be available to residential consumers, or how much it will cost. But if it catches on, it could mean some significant water and energy savings.