Laundry
Samsung appliances, TVs not affected by phone recall
Despite massive smartphone recall, other Samsung products safe
Credit: Reviewed.com
Editor's Note
This article was updated on Sept. 28th to reflect new information about Samsung washing machines.
Editor's Note: On Wednesday, Sept. 28, Samsung announced it would work with the Consumer Product Safety Commission (CPSC) to address consumer complaints about washers "exploding" during spin cycles. You can read our coverage of that announcement here.
In the wake of a massive recall of Samsung Galaxy Note 7 smartphones, it appears that owners of other Samsung products have no specific cause to worry.
On September 15th, the Korean conglomerate officially recalled 1 million smartphones due to a potential for "serious fire and burn hazards." In addition to phones, Samsung also sells televisions and home appliances in the U.S., none of which have been subject to a recall as broad as the smartphone campaign.
A Reviewed.com analysis of Consumer Product Safety Commission (CPSC) data shows that Samsung has had a comparatively low number of home appliance recalls since 2005.
Samsung has had a comparatively low number of home appliance recalls
Similarly, initial satisfaction ratings from the market research firm J.D. Power and Associates show that consumers hold Samsung products in high regard.
"Clearly, we've seen both in our appliance research and in our TV research that Samsung has one of the strongest brands," said Christina Cooley, who manages the firm's TV and appliance studies. "This year, they ranked highest in the dishwasher category, the range category, as well as the side-by-side refrigerator category and all three laundry categories."
In addition, Samsung was rated first in the firm's ranking of televisions over 50 inches, and second among TVs under 50 inches. "Historically, they've always done well on the TV side," said Cooley.
Since 2005, there have only been two recalls for Samsung appliances—compared to nine recalls for Kenmore major appliances, five recalls for appliances made by LG, and four recalls for GE appliances in the same time period. No major home appliance brand has been without a recall in that time.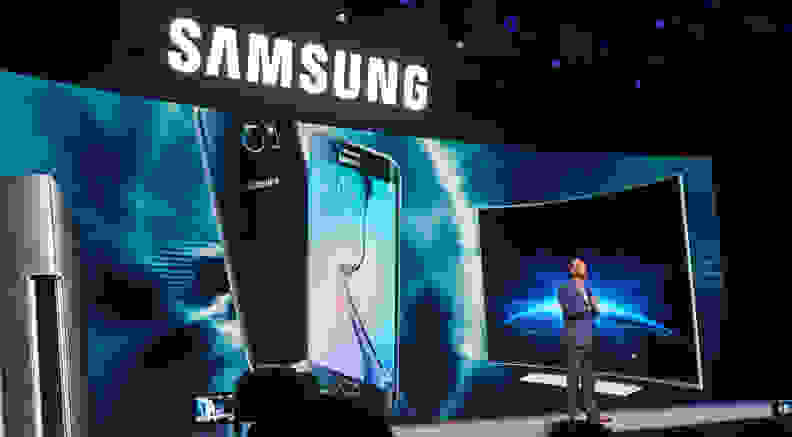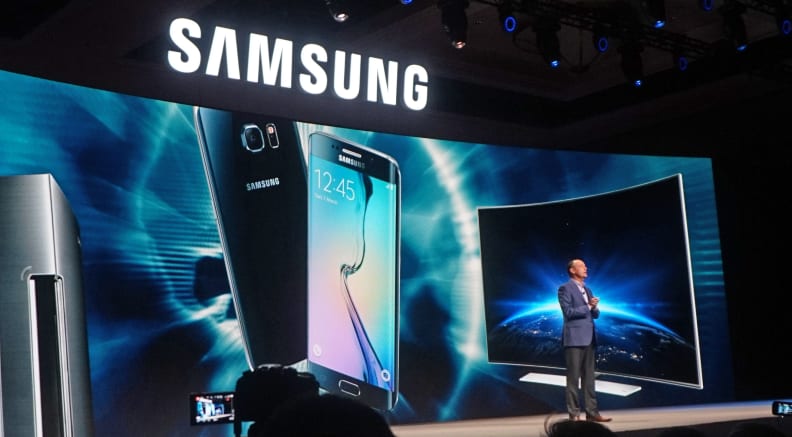 Products recalled by Samsung in the U.S. include some models of washing machines that presented a fire hazard, and over-the-range microwaves whose defective wiring posed an electrocution hazard. Readers can find out more about these recalls and see if the products they own are affected on the CPSC's webpage.
Aside from damage to the faulty products themselves, there have been no reports of injuries or additional property damage due to defective Samsung home appliances. By comparison, faulty Galaxy Note 7 smartphones have caused 26 burns and 55 reports of property damage.
It's a different story in Australia, however, where a recall has been in place since 2013 on six models of Samsung top-load washing machines. According to the Australian Broadcasting Corporation, over 200 Samsung top-load washers have caught fire or exploded since 2010.
Still, it's unlikely that the two recalls are related. That's because Note 7 fires were caused by faulty lithium-ion batteries, which are not included in most major appliances or televisions.
Samsung products have gained in popularity with consumers in recent years. According to market research firm TraQline, Samsung's market share for mobile phones has increased 4.1 percent since 2013. The company's market share for home appliances grew 56 percent in the same period.
It remains to be seen whether the Note 7 recall affects Samsung's overall sales in the U.S., though the results of an online survey show that only 39 percent of Note 7 owners report that they will stick with a Samsung phone.
According to Tracy Tsai, an analyst at Gartner, Inc., the recall of one model—if handled properly—shouldn't tarnish the entire brand. "I don't think this will affect the sales of unrelated products such as home appliance and TVs," she said.
Samsung says Note 7 replacement units have shipped and should be available in stores today.
In a written statement regarding the smartphone recall, Samsung said the company "is committed to producing the highest quality products and we take every incident report from our valued customers very seriously."