Laundry
Samsung To Show Off World's Largest Washing Machine at CES 2014
The new contender for world's largest washer could also be the world's fastest.
Credit:
Samsung announced that it will be bringing a 5.3 cu. ft. front-loading washing machine to CES 2014. By our calculations, that means it's going to be the largest non-commercial washer in the world.
In a Korean-language press release, the electronics and appliances giant announced that in addition to size, the WF56H9100A will feature an ultra-fast "Super Speed" cycle that, according to Samsung, can wash an eight-pound load in just 30 minutes.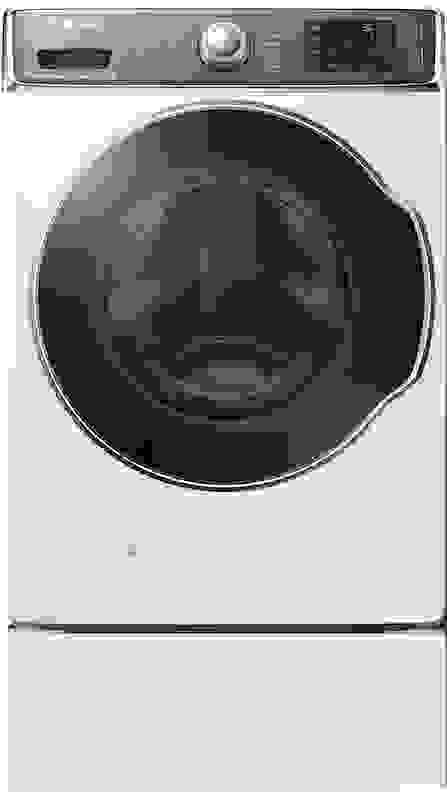 Both of those stats put it ahead of the LG WM8000HVA, which debuted at CES 2012. That LG 5.3 cu. ft. washer currently holds the crown for largest, and with a Turbo Wash cycle that only took 38 minutes in our tests, it's also among the fastest. Both the LG and Samsung washers change up the spray pattern to reduce wash cycle time, and we're interested in learning more about how Samsung's Super Speed system works.
Samsung's also bringing a matching dryer with an enhanced vent diagnostic system to detect blockages (the DV56H9100), and a top-loading pair with redesigned interiors that make it easier to load and unload laundry (the WA56H9000A and DV56H9000).
Be sure to check out Reviewed.com for the latest CES news and updates, including the official Editors' Choice awards of CES.