Laundry
These Washing Machines Change Color as They Clean
Blue for washing, red for drying.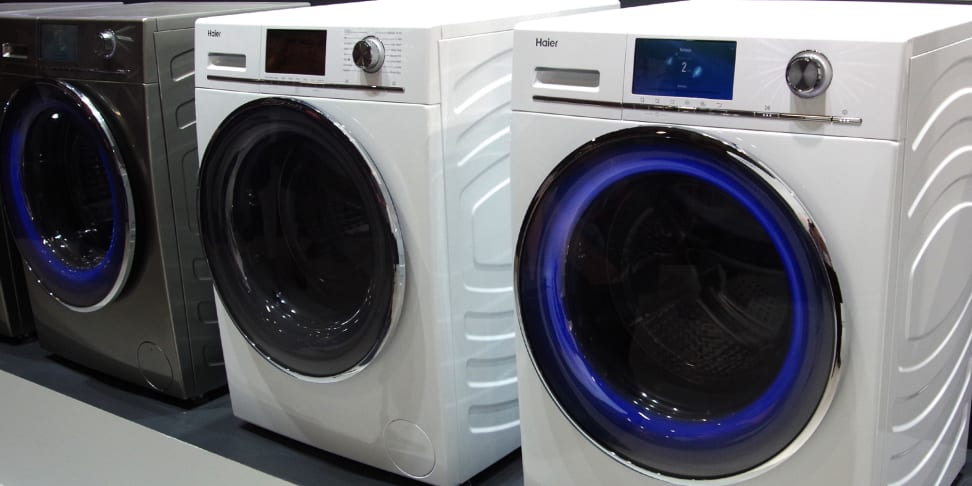 Credit:
If you've ever wondered how long it will take before your laundry is finally done, Haier has an innovation that will take some of the anxiety out of wash day.
The latest Haier Intelius washer and dryer have unique lighting around the drum that allows you to instantly see how much time is left on a wash or dry cycle. No more trying to read a timer from across the room—just glance at the lights and see how far up the drum they go.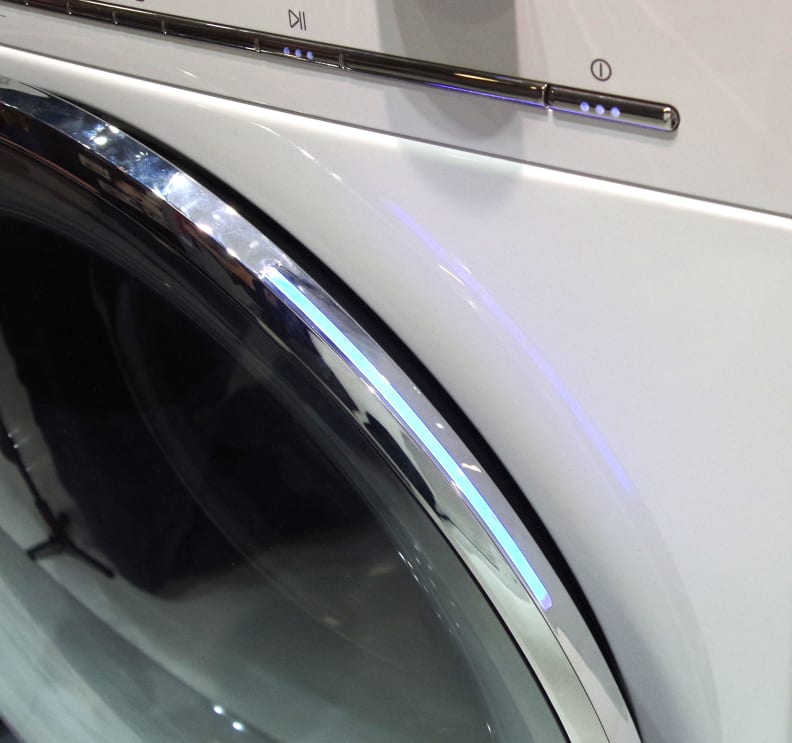 When the washer starts, a pale blue glow starts at the base of the door. As the cycle progresses, the light creeps up the side of the door until it fully surrounds the front of the machine.
The dryer follows the same pattern, except with a red light. When a cycle is complete, the drum light turns off and the handle glows a bright blue, prompting you to open the door and fold your shirts and socks.
It's such a genius setup that you might wonder why nobody thought it up before now.
Well, someone did: We saw a similar setup on GE's Brillion connected wall oven. Called Notification Lighting, it features a bar of LED lights that slowly illuminate across the bottom of the control panel to show how much longer before the oven is preheated or the timer runs down. We liked that idea so much, we gave it our Best of Year award for innovation in 2013. No wonder we're fans of this Haier.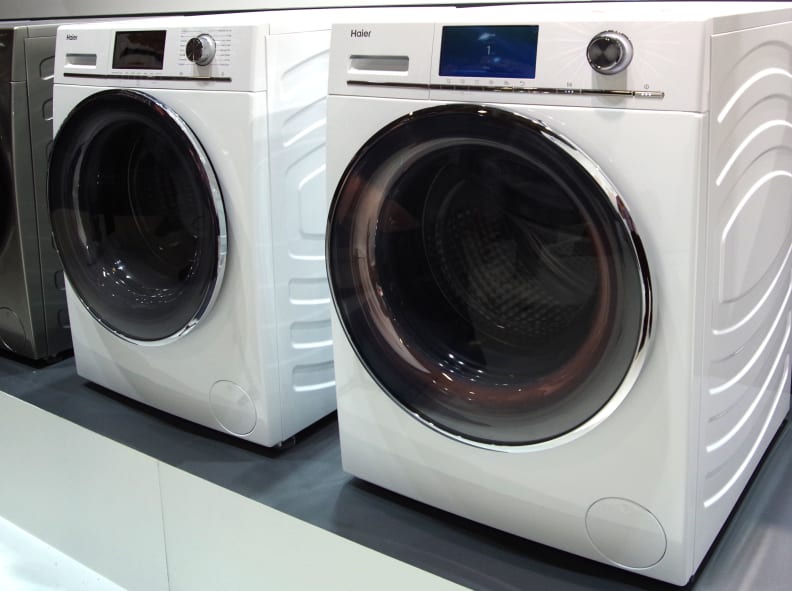 The Intelius series is currently only available in Europe. But as Haier expands its presence in the U.S., we wouldn't be surprised to see a similar lighting feature on an American machine in the near future.
Related Video