Laundry
This Bike Washer Puts a New Spin on 'Spin Cycle'
Ingenious new concept combines laundry and exercise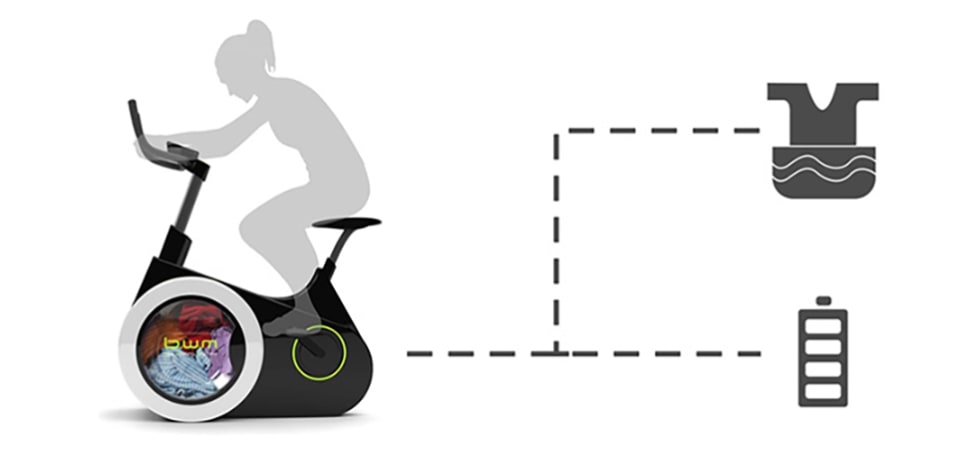 Credit: Dalian Nationalities University
Exercise and laundry: Two tedious, tiresome, often costly, and never-ending tasks, yet necessary if you want to maintain a healthy lifestyle—and healthy relationships. But thankfully, a group of students at Dalian Nationalities University in China have dreamt up a way to kill these two onerous birds with one stone.
The Bike Washing Machine, or B.W.M., is an unholy alliance of gym equipment and everyone's least favorite appliance—one that gives you and your soiled clothing a workout at the same time.
Though it's just a concept for the time being, the bike washer makes a lot of sense: Pedaling rotates the drum, tumbling your laundry through the suds. The harder you pedal, the faster the drum spins.
But as with all great ideas, there are a couple of drawbacks.
For one thing, the simplicity of the design (at this early stage, anyway) could end up being a real drag. Since your pedaling doesn't charge a battery, you'll have to really power through tough stains. Then there's the puzzling omission of any obvious way to rinse clothes after washing, or drain away the sudsy water. We'll just assume that design element is TBD.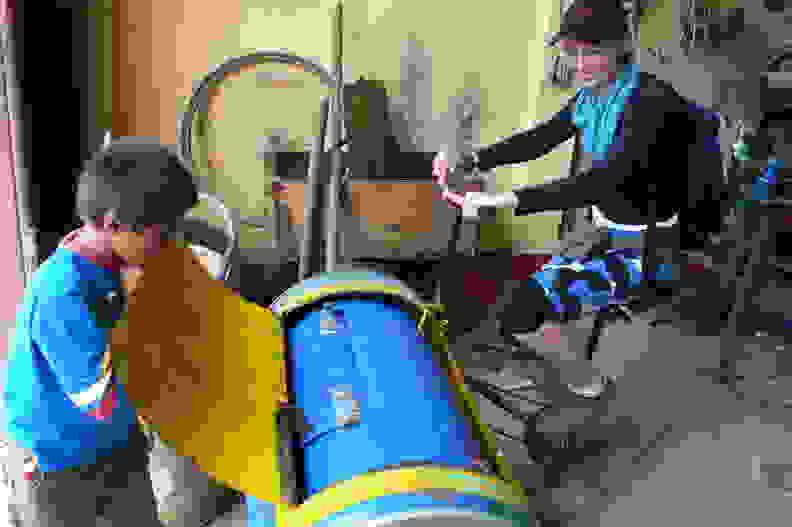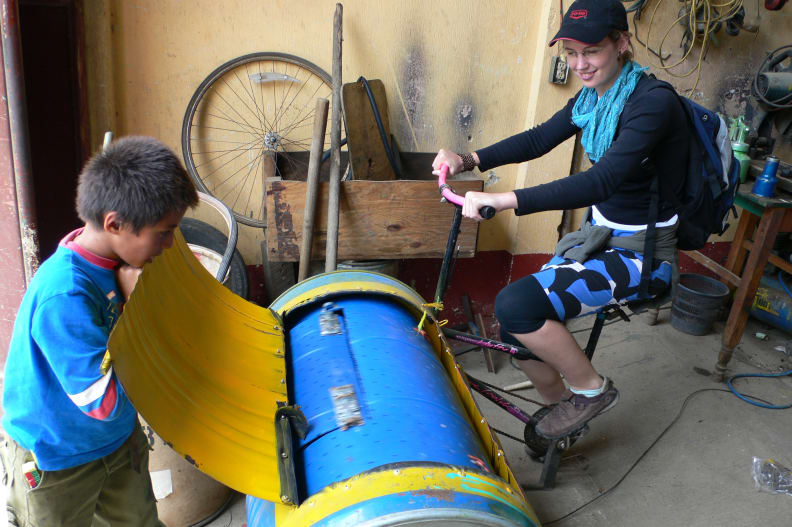 Human-powered washing machines are far from a new idea; in developing nations, manual washing is often a necessity. Still, this is the first time we've seen a manual washer designed to appeal to modern, middle-class consumers. With a few tweaks in the final design, it might even work out.
Related Video