Laundry
This magic washing machine also dries clothes—and orders detergent
Whirlpool tries to sell Americans on the idea of a washer-dryer combo as a "hands off" appliance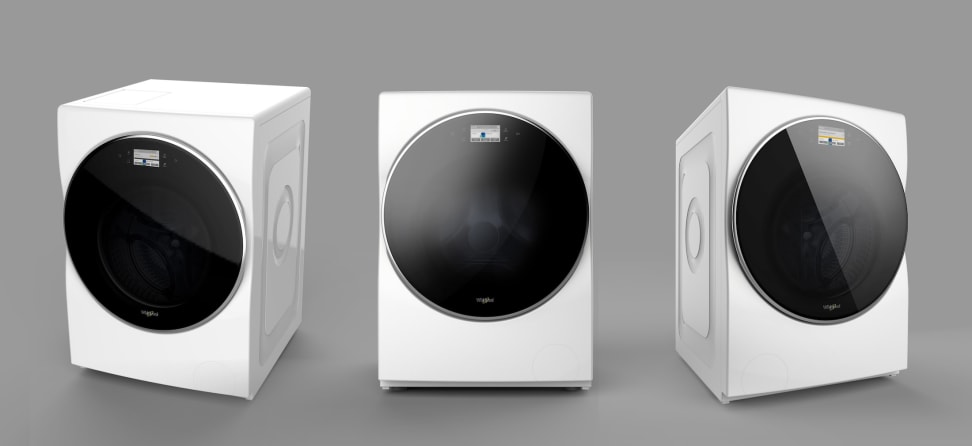 Credit: Whirlpool
Combo washer/dryers have existed for decades, but they've never been a sales success in the U.S. That's because they take a long time to finish a load of laundry.
Well, Whirlpool thinks it has the key to getting Americans on board. The company's all-in-one combo is billed as a "hands off" and "transfer free" laundry device.
All you have to do is put in your laundry and wait for a text
That promise is all thanks to a drying cycle that starts right after the wash ends, an app that allows for remote control, and a giant detergent reservoir that automatically dispenses enough for each load and orders more when you run out.
In other words, all you have to do is put in your laundry and wait for a text.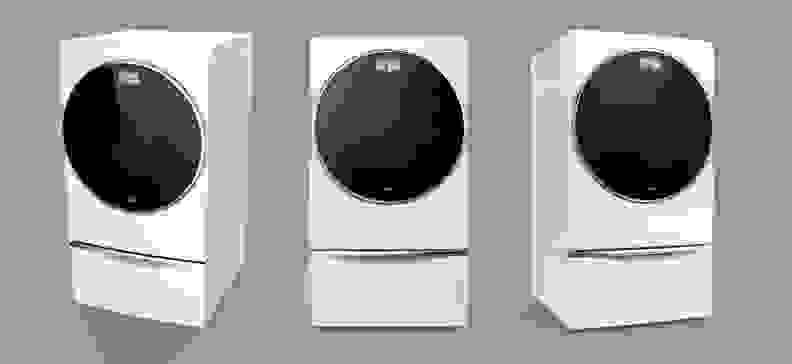 Other all-in-one washers exist in the US. LG, Summit, Haier, and Equator all sell them—and LG even makes a full-size model that can be plugged in anywhere.
However, like most combo units, this Whirlpool is a compact 24 inches wide. It also requires a 240V outlet.
What makes it different is the addition of the Load and Go system, which stores enough detergent for up to 14 loads of laundry. Fill it once, and wash for a month before you have to fill it again. When you run out of detergent, Amazon Dash integration will automatically order more soap.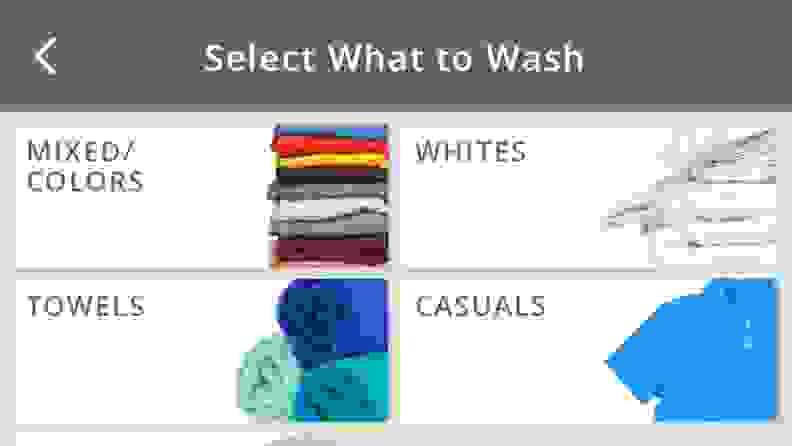 The Whirlpool all-in-one washer/dryer will be available in both white and a silvery finish called Chrome Shadow. Whirlpool says it will hit retailers in "late 2017." It is expected to start at $1,499.