Laundry
Tide Launches New Laundry Service With Free Delivery
Procter & Gamble looks to cash in on the laundry app craze.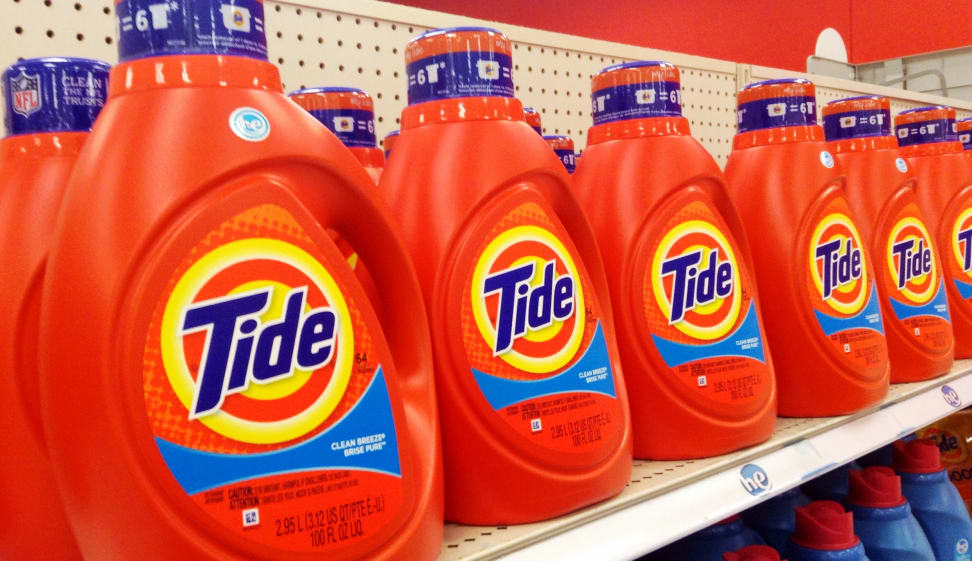 Credit: Flickr user "jeepersmedia"
Laundry and dry-cleaning apps are nothing new, but industry giant Procter & Gamble could bring the fledgling category some real attention with its new laundry service, called Tide Spin.
Trading on the popular detergent brand, Tide Spin is a delivery service that will pick up your dirty clothes and return them washed or dry-cleaned and ready to wear. We've told you about 10 startups already offering these services, but never before has such a big brand taken up the challenge.
Tide Spin tries to differentiate itself from its competitors by offering free delivery, no minimum load size, and no minimum price. According to the company, you simply drop off a bag of clothes at your building's mail room or front desk, and Tide will take it to the cleaners. The only downside is that the service takes at least two days to return your duds.
The prices are quite competitive. The basic Wash & Fold service is $1.59 per pound, while dry cleaning ranges from $2.49 for a laundered and pressed shirt to $24.99 for a comforter. In Chicago, where Tide Spin is initially launching, competitors Washio and Dryv charge $1.85 per pound and $1.50 per pound for wash and fold services, respectively.
The Tide Spin app is available for both Android and iPhone users, but as of right now the service only operates in Chicago. If it proves to be a success, it's likely that it will expand to more cities.
Related Video