Laundry
Treadmill Washing Machine Is a Human Hamster Wheel
Get fit and clean with one giant device.

Credit:
Calling all runners! Have you ever gotten geared up for a quick jog only to realize that all of your socks or athletic shorts are dirty?
It's happened to me, I'm sure it's happened to you, and I'm guessing it must have happened to Si Hyeong Ryu, the designer of a treadmill/washing machine combo dubbed "The Wheel."
The Wheel is Ryu's entry into the 2014 Electrolux Design Lab competition. Established in 2003, the competition is meant to encourage design students to rethink (and improve) how people live their lives.
Ryu's Wheel combines energy efficiency, clean clothes, and physical fitness into one sustainable package. Sure, it has you more or less acting like a hamster in its wheel, but if you're going to run on a treadmill anyway, why not get your clothes clean in the process?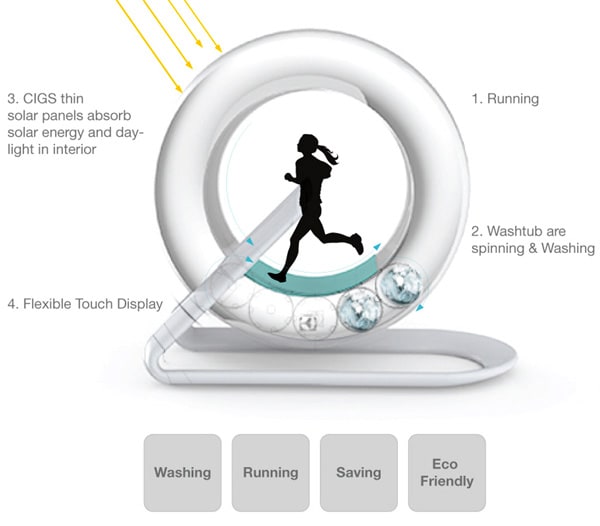 The idea is simple: You put your dirty clothes and soap in washing cells that are built into the wheel. As you run on the treadmill, it converts the kinetic energy into electricity, which powers the washers. Those washers use Eco Washing Balls designed to improve cleaning efficiency by cutting down washing time and reducing water consumption.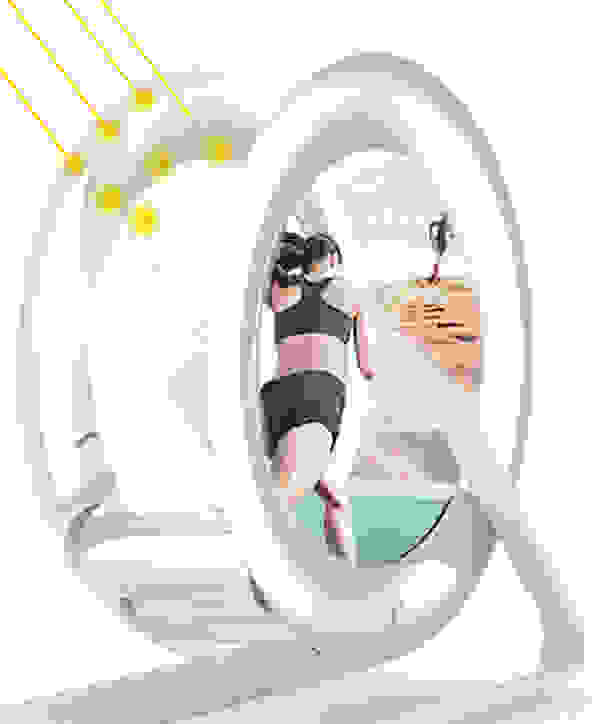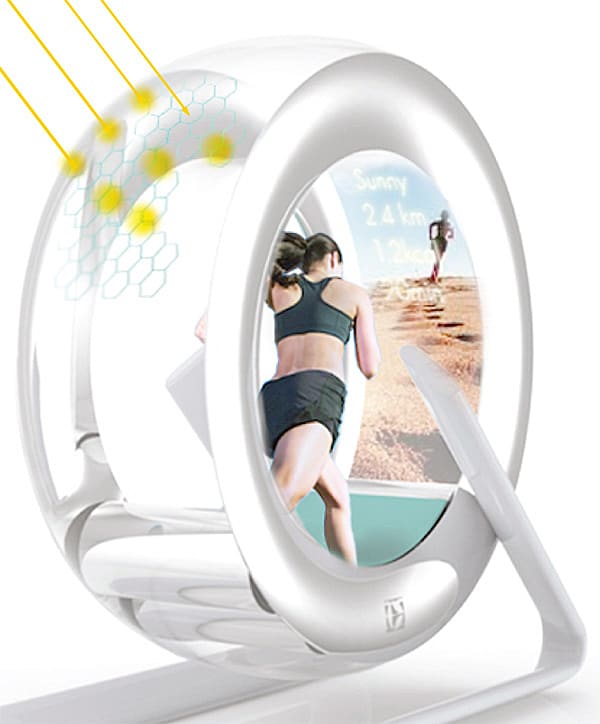 When there's nothing to wash, you can still run: A built-in power cell can store up energy for later use, powering the washers when you're having a rough recovery day.
But while it's a fantastic idea, Ryu's design leaves us with a lot of questions. How much laundry can The Wheel handle? What exactly are the Eco Washing Balls?
Then there's the flexible screen in the mock-up photos. Ryu says it provides a "better running experience," but it's unclear what it actually displays. Can you watch Netflix while you're running? Does it have pre-programmed running tracks that lead you through a forest, alongside a river, and so on? That'd provide the variety treadmill running so often lacks.
Perhaps most importantly, where exactly is the Wheel supposed to go? Judging by the pictures, it's pretty darn huge, and the concept designs include a solar panel on the exterior frame. That begs the question: Is this supposed to live outside? With all those moving and electrical parts, it's pretty hard to imagine that The Wheel would hold up to extended outdoor use.
Perhaps most importantly, where exactly is the Wheel supposed to go?
There's no question that Ryu's Wheel is a fantastic concept that could encourage cleanliness, physical fitness, and energy efficiency. It's a trifecta that's increasingly driving the lifestyle decisions of younger generations, and could have a huge impact on how we think about chores. At the same time, though, a lot of questions need to be answered before The Wheel becomes a reality.
---
Via: Yanko Design
Image Credit: Si Hyeong Ryu