Laundry
We Take Electrolux's New Nest-Like Washer For a Spin
This new pair is attractive, easy to use, and effective.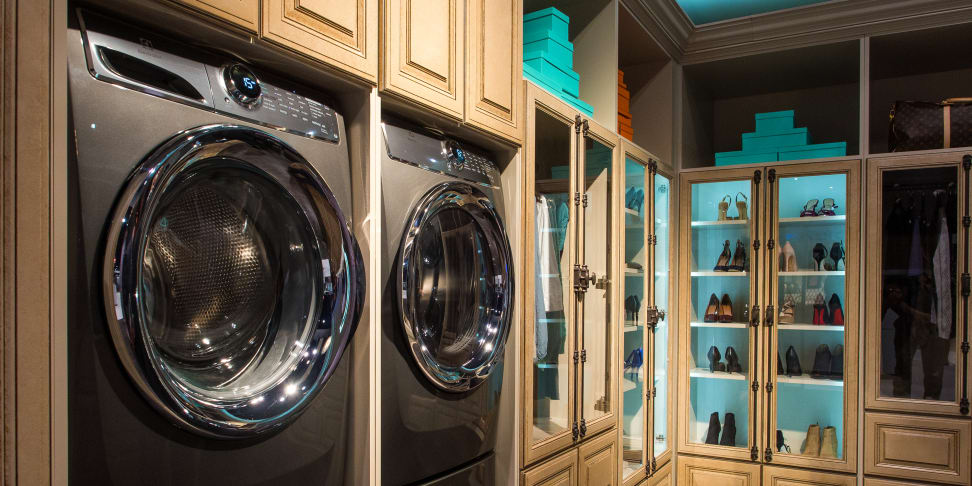 Credit:
If you're planning on buying a front-load washing machine, it might be wise to wait a few more months.
That's because Electrolux, who makes some of the best washers and dryers we've ever tested, is finally coming out with a new lineup of machines that promise to be more efficient, intuitive, and effective than any other washer and dryer pair on the market.
The three washers and matching dryers will be the first new full-size laundry products Electrolux has brought to the U.S. since 2008. The result of years' worth of research and development at Electrolux's technical centers in Italy and in Charlotte, NC, the new laundry machines will be hitting stores around April of 2016.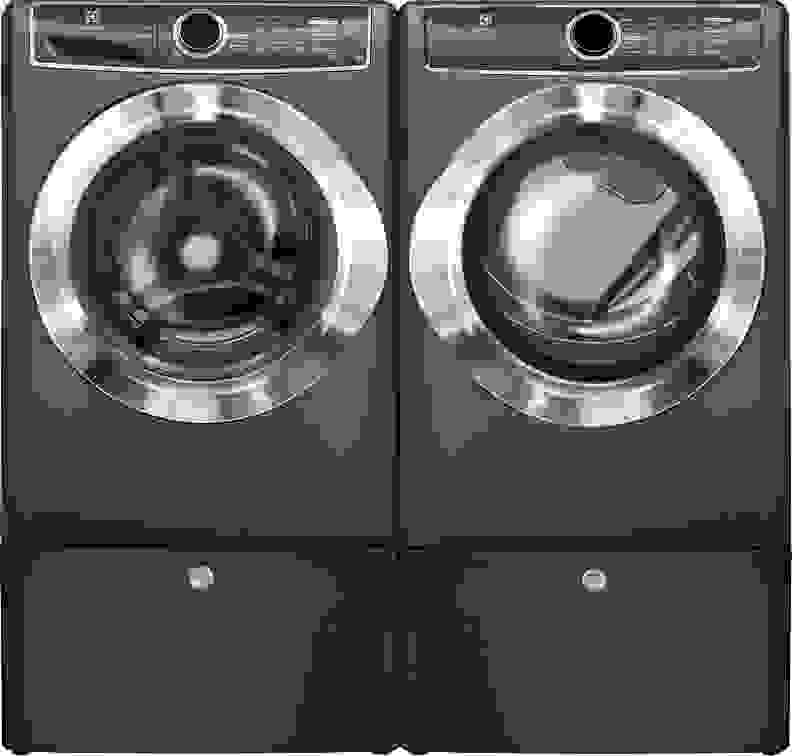 Electrolux famously insists that all new products must pass a strict test: At least 70 percent of potential customers in a focus group must prefer an Electrolux product to the leading product in the category (in this case, competition from LG), or else it won't be released.
We suspect the unique new control panel—which takes design cues from a Nest smart thermostat—might be what won over a lot of focus group participants.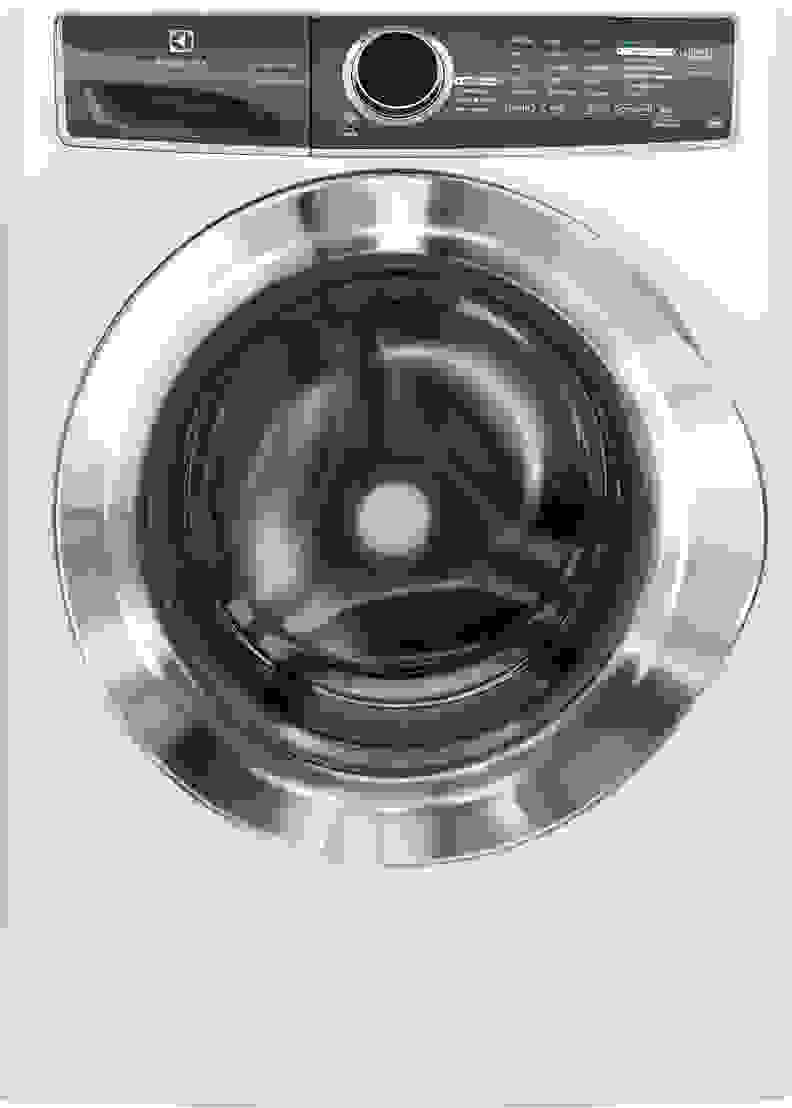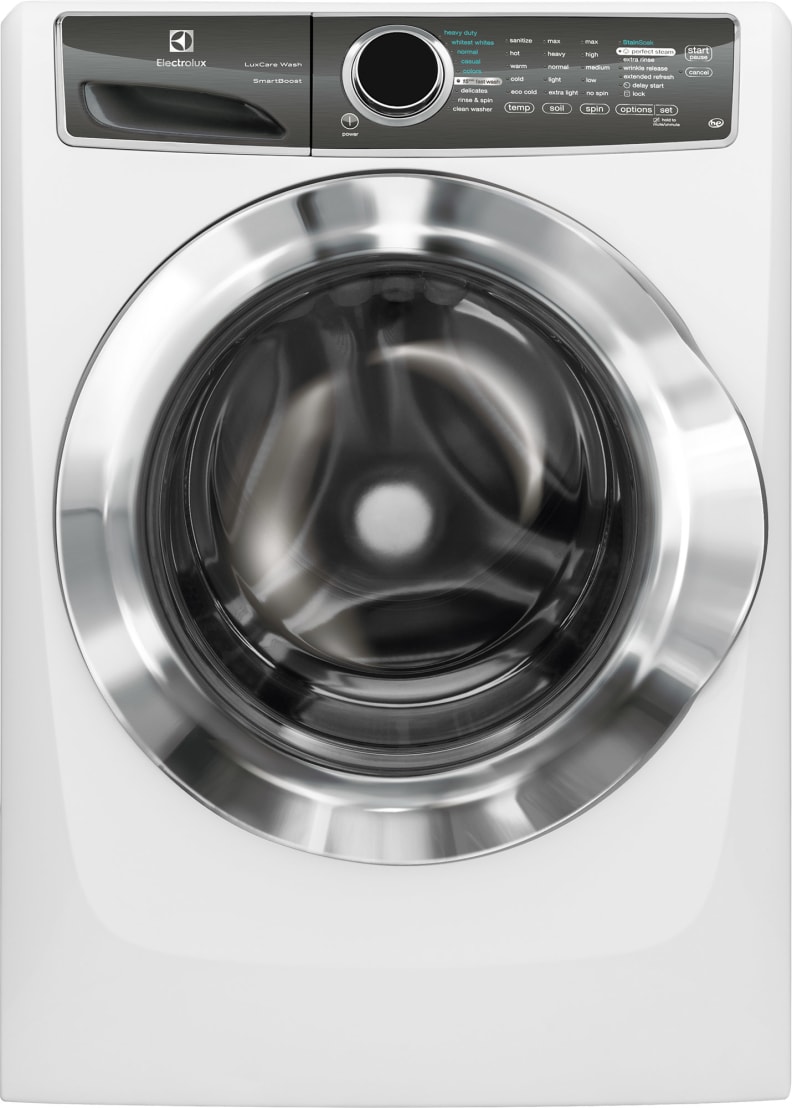 But aside from what customers think, what else makes a washing machine great? Why would one machine do better than another in our lab tests?
Electrolux let us get a behind-the-scenes peek at their development process at the company's technical center in Charlotte, NC. There, we saw prototypes of the new machines, and got some hands-on time cleaning clothes with them.
We suspect the unique new control panel—which takes design cues from a Nest smart thermostat—might be what won over a lot of focus group participants.
First, some background: Instead of building tens of different washers with minute differences among them, Electrolux focused on three distinct models, each of which has step-up features from the one below it.
They all have streamlined controls, and feature the LuxCare Wash System, which uses advanced sensors to modify wash speed, temperature, and time for optimal stain removal and efficiency. Available colors are Island White and Titanium.
All three machines are 27-inch models, designed to fit in a conventional laundry room. They can be stacked with dryers or put on pedestals. They're all built in Electrolux's 611,000 square foot plant in Juarez, Mexico, and come with a full one-year warranty. All meet Energy Star guidelines, and all cost significantly less than their premium-priced predecessors—let alone the competition.
The EFLS417SIW is a 4.3 cu. ft. front-loader with a Stain Treat function and a 20-minute Fast Wash. It's expected to start at $799, with sale prices dropping a bit lower than that.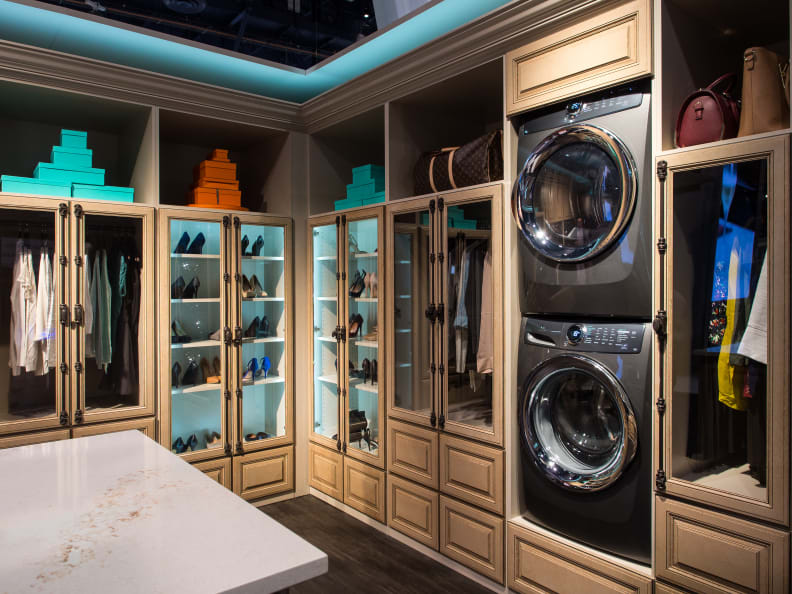 ×
Electrolux 517
Move up one step and you'll find the EFLS517SIW/TT (MSRP $899), which adds steam, cuts Fast Wash down to 18 minutes, and ups the capacity to 4.4 cu. ft. It also improves stain removal with the Stain Treat II program, which uses a second pump to recirculate water and detergent for better coverage.
Finally, the EFL617SIW/TT (MSRP $999) flagship gets a Nest-like user interface, and the Smart Boost function blends water, detergent, and fabric softener ahead of a wash for optimal stain removal and fabric care—even with cold water. Three pumps improve wash performance, detergent coverage, and efficiency. The '617 also cuts Fast Wash down to 15 minutes and adds steam.
The EFLS617S prototype we used did an exceptional job removing stains under controlled conditions. It wasn't the fastest machine on the market—that honor still goes to LG—but it certainly didn't take as long as Maytag's two-plus-hour PowerWash cycle.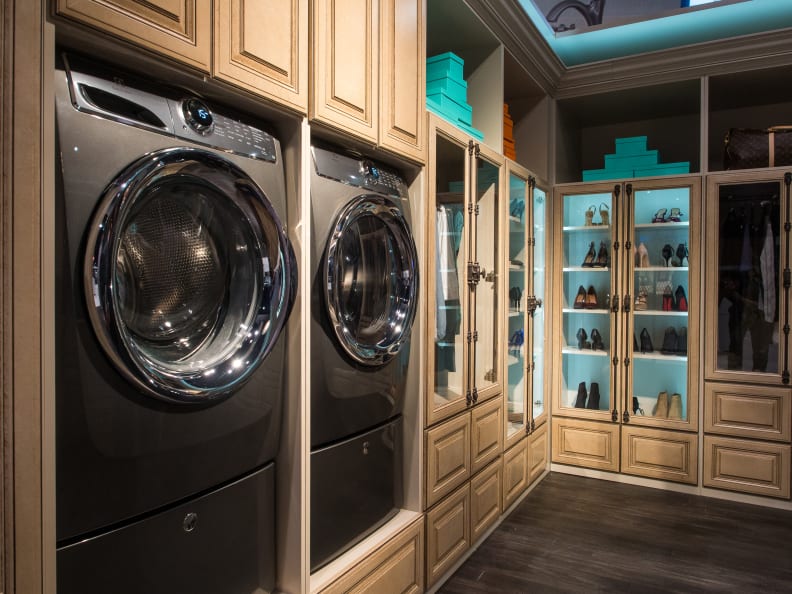 ×
Electrolux 617
We're looking forward to doing some independent testing of the new machines in our own labs as soon as they hit the market.
There's also news on the dryer front: The matching EFME417S, EFME517S, and EFME617S all receive Energy Star classification, are all compatible with long vents, and can all be installed flush against a wall.
We're interested to see what happens when these new pairs hit the market. With relatively affordable prices for stackable, front-loading laundry, there's a chance they could help Electrolux gain market share in an already crowded category.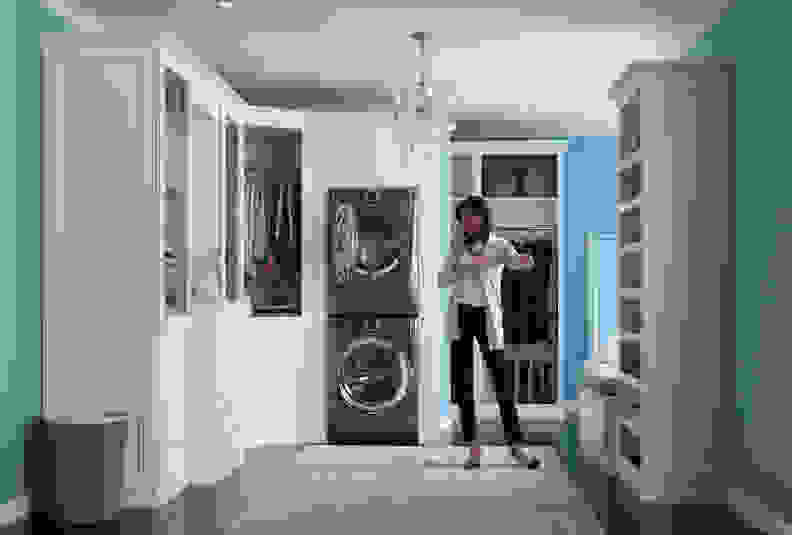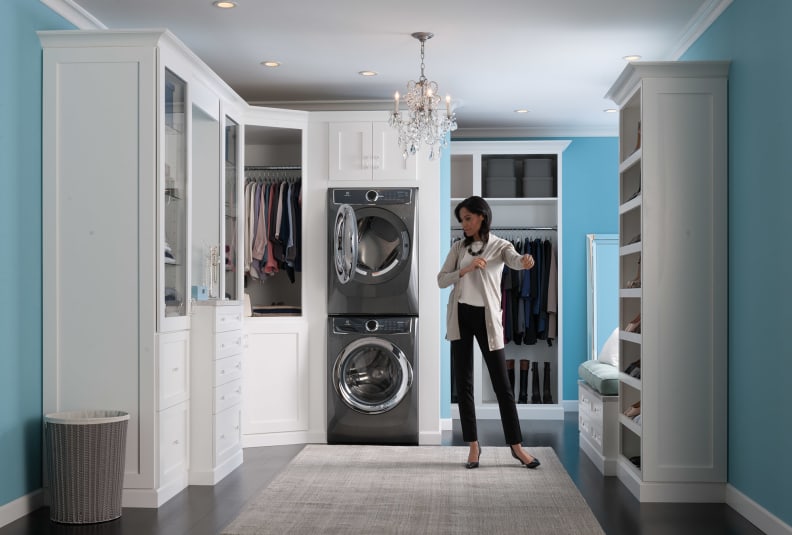 Related Video