Laundry
Electrolux EIFLS20QSW 24-Inch Compact Washing Machine Review
There's a new compact washer in town.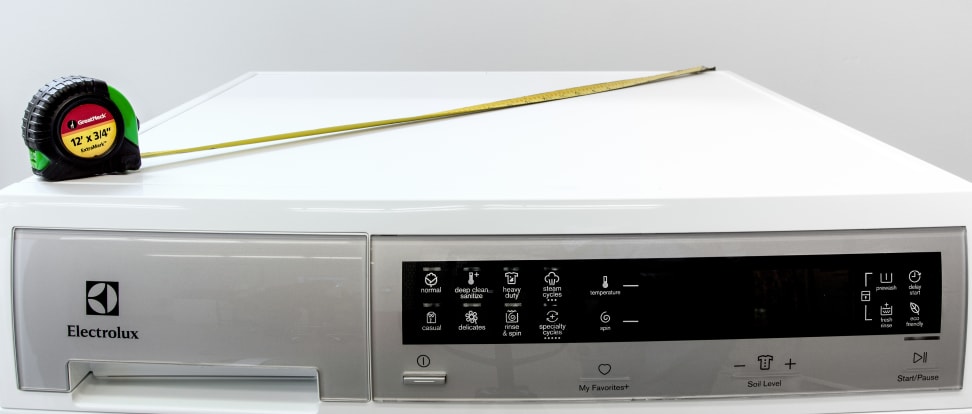 Credit:
By the Numbers
The Electrolux EIFLS20QSW may not have much internal capacity, but our test data shows it's excellent pretty much everywhere else. With effective stain removal across the board and excellent energy efficiency, this is a great choice for consumers in the market for a compact washer.
The Electrolux EIFLS20QSW (MSRP $1,099) is a brand new entrant in the world of 24-inch compact washing machines. In the past, the market has been dominated by the likes of Bosch and Miele, but this new contender—which debuted earlier this year—is worth a look.
Compact units are perfect for a home where square footage is at a premium, and it's a good pair for the matching EIED200QSW ventless dryer. We're also fans of the large number of cycles on offer. If you want to follow the care instructions on your clothes, there's a cycle for almost every kind of fabric.
Just remember: a small size does have its drawbacks. For instance, the EIFLS20QSW's 2.4-cu.-ft. capacity is about half that of larger full-size front loaders, so plan your laundry loads accordingly. But if you only have the space for a compact washer, this Electrolux is worth checking out. On sale, we found it for $899—the same as the Bosch Ascenta WAP24200UC. The Bosch, however, lacks some of the features that the Electrolux boasts, like a steam clean cycle.
Blomberg's new WM 98400SX is another great pick. Though we're having a hard time finding a sale, it pairs with a unique heat pump dryer that's more effective than the Electrolux's matching condenser dryer.
To read our full review of this washer's matching dryer, the Electrolux EIED200QSW, click here.
Cleaning Performance
We measure stain removal using precisely coated stain strips. These strips are covered with common household substances like cocoa, red wine, sweat, and blood. After we incorporate these strips into eight-pound loads of test laundry, we run them through a multitude of cycles. For more on how we test, click here.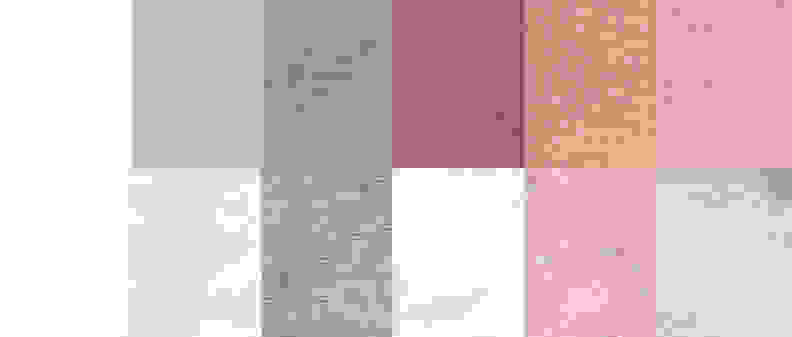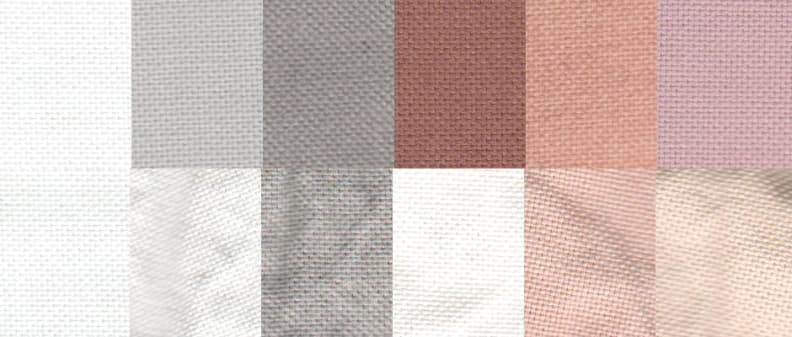 The EIFLS20QSW's Heavy Duty cycle proved to be the best, scoring well against all stains. Overall, it performed 9% better than the Whites cycle, the next best cycle we tested. The Normal cycle lagged somewhat, finishing third. It was 20% less effective than the Whites cycle.
Design & Usability
Of European Descent
You can tell that the EIFLS20QSW was designed by Europeans simply by looking at it. The first sign is that it's only 33 and 1/2 inches tall and 24 inches deep. Those dimensions allow this compact to be installed either under a countertop or hidden away in a closet—very common practices across the pond.
The tiny interior is also a sign of this washer's European heritage. It can only fit 2.4 cubic feet of laundry, which is pretty small if you're accustomed to full-size American washers. You can fit a load larger than eight pounds, but it'll be tight. If you have a family of four, doing laundry once a week just won't do.
While its capacity may be small, the EIFLS20QSW's cycle selection is huge. It has nine distinct wash cycles that cover everything from Normal to Jeans. Three cycles (Normal, Casual, and Heavy Duty) also give you the option of adding steam. The similarly-priced Bosch Ascenta WAP24200UC and Blomberg WM 98400SX do not. The Blomberg, however, does offer a matching heat pump dryer which we think is one of the best ventless options on sale in the U.S.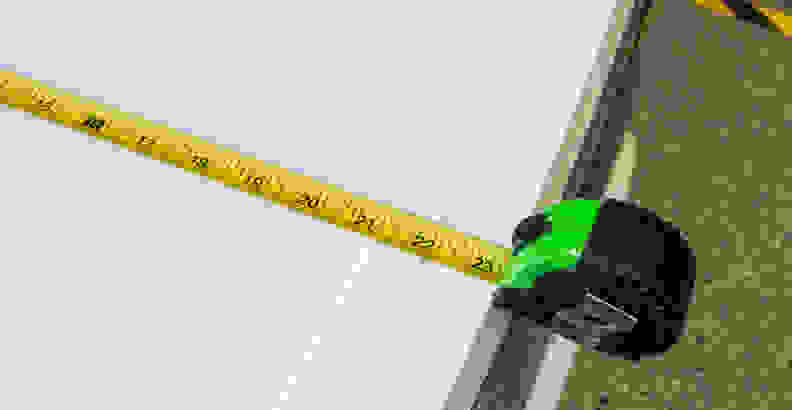 Unfortunately, the Electrolux's capacitive touch controls made it rather annoying to navigate all those cycles. With no physical buttons, we had to really concentrate when choosing options. More often than not, it took us more than one try, which added just a little more frustration to doing a task that's already a chore.
Once you get past the control issues, however, you'll find the EIFLS20QSW operates much like any other front loader. In fact, unlike many European-style compact washers, this one can be plugged directly into a standard outlet instead of directly into a matching dryer.
Efficiency
Our efficiency test measures both water consumption and electricity usage. Our water and wattage meters showed that, based on national average price and use patterns, the EIFLS20QWS will cost you about $30.26 a year.
However, there's more to a washer's efficiency than the consumption of utilities. After a wash is finished, your laundry has to go through a drying cycle. The more water a washer spins out, the less time a load of laundry needs to spend drying—and that matters a lot if you've paired this compact washer with a slow, ventless condenser dryer.
In this regard, the EIFLS20QSW gets a gold star. It spun out, on average, 53% of excess moisture. Anything better than the 50% mark is considered excellent.
Performance
On par with the big boys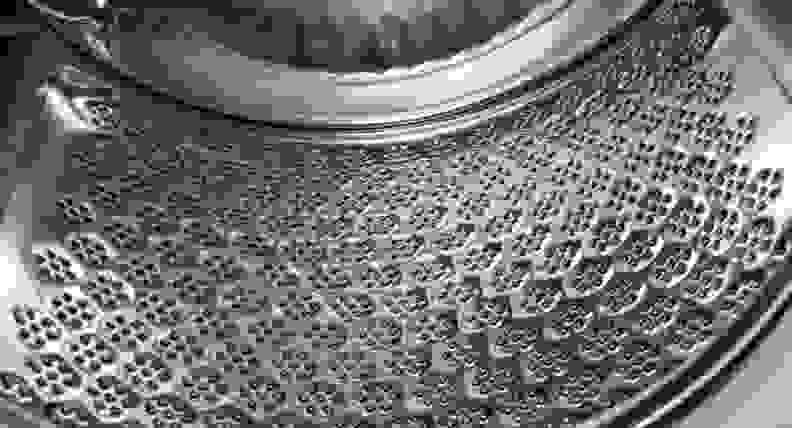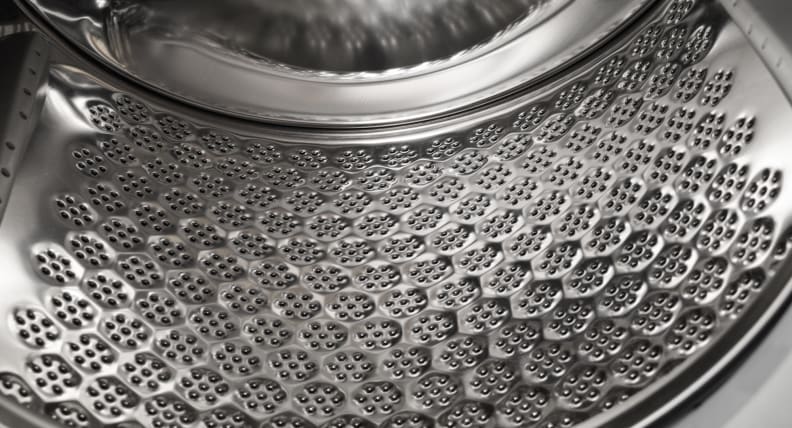 Most washing machines force you to make a choice: Do you want your laundry done quickly, effectively, or efficiently? For compact washers, you get to choose two at the expense of the third. This Electrolux, for example, cleans clothes well and with great energy efficiency, but cycles take a long time. We're talking over an hour to clean a full 8 lb. load of laundry on Normal cycles. If you typically do two baskets of laundry a week, it'll take about four to six hours from the start of washing to the end of drying. If your clothes don't get that dirty, however, you can switch to faster, less-intensive cycles.
Those who have the time may find the results are worth the wait: our tests showed the EIFLS20QSW had strong stain removal across all its cycles—and it didn't matter what the stains were made of. From cocoa to red wine, this little washer scrubbed them away. Sweat stains proved to be a bit of a challenge, but our stain strips are mechanically coated with more sweat than any human being could produce in day.
During our testing, the EIFLS20QSW also showed off its resource management skills. Based on national averages, we estimate that this compact washer will cost $30.26 a year to run. To put that into context, you'll save around $300 over the lifetime of the EIFLS20QSQW when compared to a full-sized top loader.
For in-depth performance information, please visit the Science Page.
Warranty
Electrolux backs the EIFLS20QSW with a two-year warranty. The first year covers both parts and labor. After that, the warranty will only cover parts, but not labor.
Get Shorty
Bigger isn't always better
The Electrolux EIFLS20QSW isn't for everyone. People with the space for a full-sized washer—whether it's a front- or top-loader—likely have no reason to buy this model, or any other compact. Long cycle times and a small capacity don't sit well with the American laundry day tradition.
However, if you're planning on placing your washer in the kitchen, under a countertop, or in a closet, you'll find that the EIFLS20QSW will be a great fit—and not just because it has a small footprint. Powerful stain removal, unique features, and great efficiency make it a top contender in the compact market.