Laundry
Electrolux EIGD50LIW Dryer Review
Need a versatile dryer? This one has a cycle for everything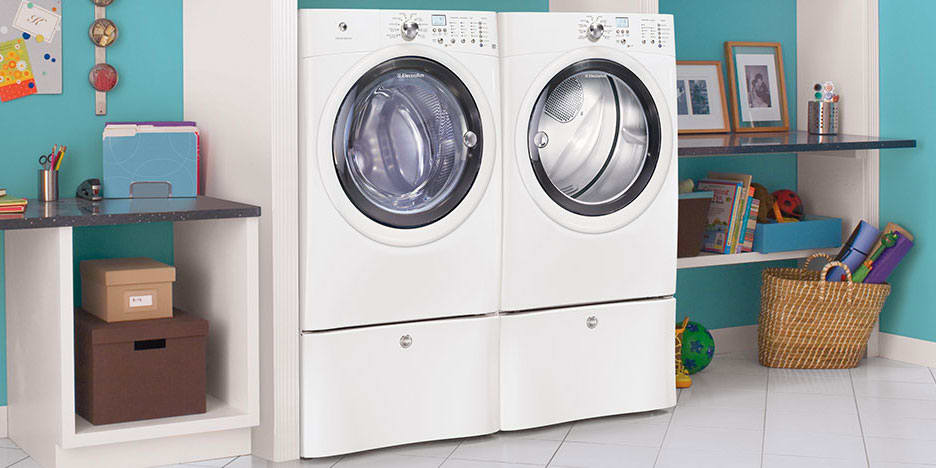 Credit: Electrolux
Editor's Note
This review covers the Electrolux EIGD50LIW. Our lab testing was conducted on its electric counterpart, the EIED50LIW, but you can expect identical performance. For more information, read our review of the Electrolux EIED50LIW.
A lot of dryers are either really basic, or overly complicated. After testing hundreds of units, we believe the 8-cu.-ft. Electrolux EIGD50LIW (MSRP $1,099) straddles the line between versatility and intuitiveness better than any other gas model out there. And with retailers selling it for just under $900, you get a gas dryer that pairs with a front-load washer for a very fair price.
At the end of the day, this dryer is our pick if you want the most bang for your buck, and should be a sure-fire win for anyone interested in an attractive and functional dryer that's more than just a big hot box.
Be sure to read our full review of this dryer's matching washer, the Electrolux EIFLW50LIW.
Why To Buy
The design is simple in an elegant way. The basic white exterior should match any laundry room, while the blue glow and silver buttons give it a sleek and deceptively expensive look.
Normally an interior dryer light wouldn't be worth mentioning, but we were surprised by the brightness of the one inside this dryer. Anyone who's had to hunt for an errant sock will certainly appreciate it.
A selection of 12 cycles gives you access to versatile laundering without being too overwhelming. Similarly, the layout of the features and adjustable settings make for an interface that's uncluttered and easy to read.
It may seem like a step back from the 20 cycles found on next step up in the series, but we actually preferred the more conventional interface and low learning curve.
There's no stainless steel drum, and no steam hookup, but neither are essential features of a good dryer, and this shouldn't deter anyone already interested in the machine.
The actual drying is, without question, some of the best we've seen. Cycles tend to run on the long side, but temperatures were uniformly gentle and clothes came out perfectly dry without cooking too long. Overdrying, a common pitfall, isn't a problem here.
For much more information, refer to our full review of the nearly identical Electrolux EIED50LIW.