Laundry
Fisher & Paykel AquaSmart WL4227P1 Washing Machine Review
A top-loading washer that balances form and function.
Credit:
The Fisher & Paykel AquaSmart WL4227P1 (MSRP $999) hails from New Zealand, the same land that brought us Russell Crowe and Sir Edmund Hillary. It boasts a 4.2 cu. ft. drum that can handle up to 22 pounds of laundry, and overall cleaning performance is on par with other washers in its price range. Plus, we're fans of its unique user interface.
Although it's called the AquaSmart, this machine turned out to be rather water-mediocre. It's not as efficient as a front-loading washer, but it's not bad for a top loader. We think of it more like a trusty workhorse–a washer that'll do its job without much fanfare.
If you're looking for a mid-priced washer that's easy to use, attractive to look at, and able to clean clothes, the Fisher & Paykel WL4227P1 is worth checking out.
To read our full review of this washer's matching dryer, the Fisher & Paykel DE7027P1, click here.
By the Numbers
Scientific testing is the foundation for our appliance reviews. On this page, we'll explain how we tested the Fisher & Paykel WL4227P1. As with all washers, we put a strong emphasis on cleaning performance and water use.
Design & Usability
A touch of grey distinction
The Fisher & Paykel WL4227P1 must have brought a few quirks from its homeland because it's probably unlike any top-loader you've ever seen. It's very plain, until you look at its lid and control panel. A touch of glossy grey—er, gray—on top helps this machine stand out.
The cycle selection dial has solid action. We've tested a few machines that completely neglect the part that consumers most often interact with, and their buttons and knobs wiggle and wobble. Not this F&P. The sensitive buttons sometimes required a firmer touch, but for the most part they worked as needed.
Make sure you read the owner's manual, because the wash cycles on offer allow for a great deal of customization. In fact, you can permanently change how hot preset cycles get, or how fast they spin. It requires a little bit of work, but in the long run it makes for easier usability than the "custom cycle" options we've tested on other machines.
Of the dozens upon dozens of washing machines we've tested, the F&P WL4227P1 feels like it was designed in a vacuum. The choices to add a touch of grey, a no-slam lid, and a higher-end control panel keep it from following convention too closely. For a mid-tier price of $999, this washer offers a bit of class, and 4.2 cu. ft. stainless steel drum is large enough to accommodate a entire family's worth of dirty clothes.
Cleaning Performance
In order to calculate how good a washing machine is at cleaning, we test key cycles using mechanically stained strips of cloth.
Each strip features standardized swatches that have been coated in common stains including blood, sweat, wine, oil, and cocoa. Each of these stains tests for a different aspect of washer performance.
We then place these stained strips into a prearranged load of test laundry, and put it through a wash cycle. After the cycle is complete, we take the strips out and analyze them with a photospectrometer, to determine how much of each stain has been lifted.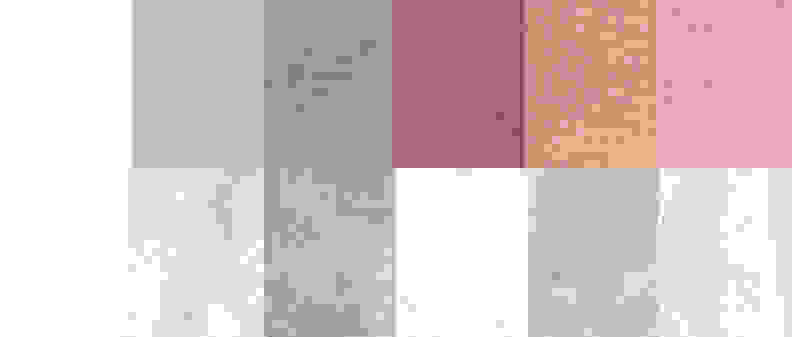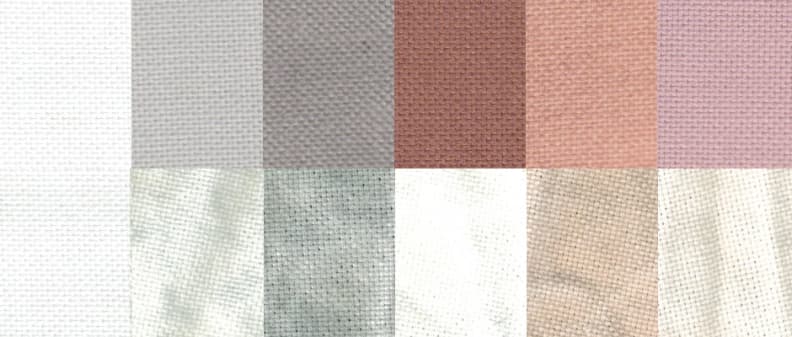 The WL4227P1 landed squarely in the middle of the performance pack. As you can see, this washer did well against blood, but not red wine. Across all cycles, it had fewer issues with protein than other stains. Red wine is always stubborn, but its persistence here indicates a machine that over-agitates clothes, pushing the red wine stain into the fabric's fibers.
Performance & Features
Clever, but is it actually smart?
The WL4227P1 scored in the middle of the pack in terms of cleaning performance. It had the easiest time with protein-based stains like blood, but struggled with red wine.
Cycles also tended to be on the long side. The Normal ran just over an hour and that was one of the quicker cycles this machine has to offer. For the $999 price tag, though, we feel that this is an appropriate price-to-performance ratio. The cleaning performance isn't astounding, but unless your kids frequently stage food fights in the mud, it won't disappoint, either.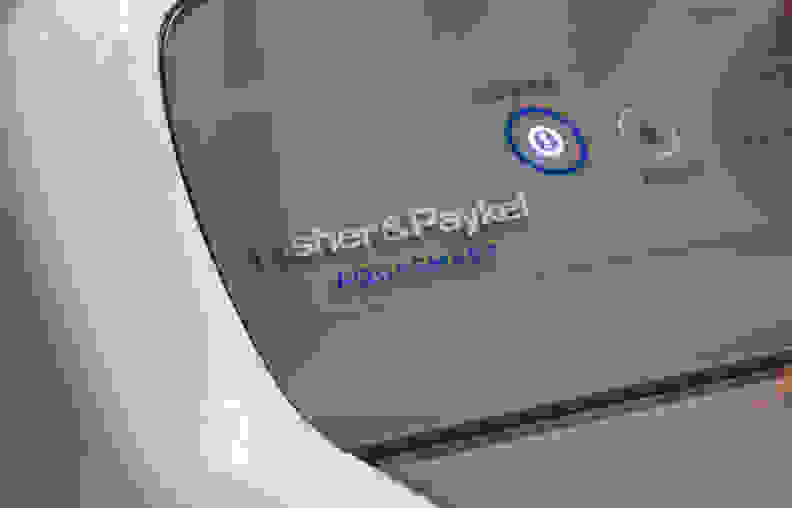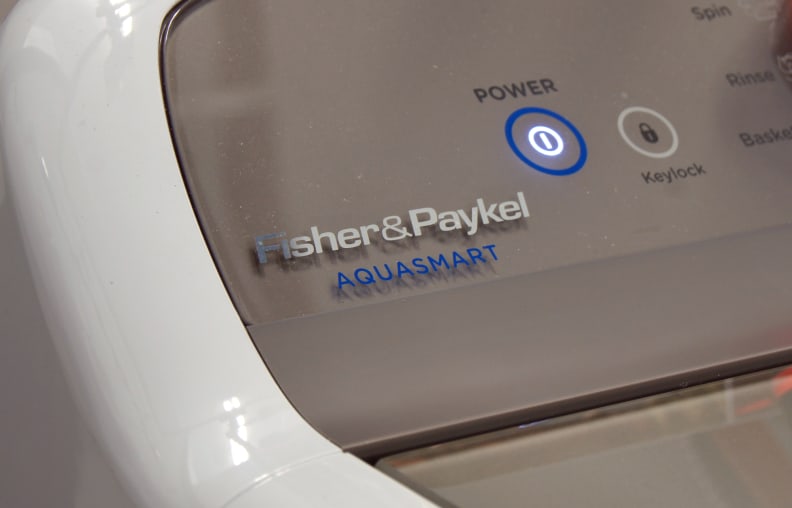 The WL4227P1 advertises many its features as intelligent—there's SmartTouch controls, SmartDrive design, and the washer itself is even called AquaSmart.
Sure, it's no dummy, but this washer shouldn't start writing its valedictory speech just yet. The controls feel great, but offer no clear advantage over buttons, except added style. SmartDrive is just a proprietary name for a direct drive system–most manufacturers have a similar technology at their disposal for high-end machines
As for being smart with water, the WL4227P1 doesn't ace any tests. Based on national average costs and use patterns, we estimate that this washer will cost you around $57 a year. That's not bad for a top loader, but front-loading washers use much less.
For in-depth performance information, please visit the Science Page.
Efficiency
Our labs take a two-pronged approach when it comes to efficiency: We measure what goes into a washer and what comes out. Water and electricity go in, and wet laundry comes out.
The WL4227P1 used an average amount of water when compared to other top-loaders. We estimate that the average yearly running cost to be around $56.30. We calculated this based on national costs and average use patterns.
Now let's move onto what comes out of a washer: wet laundry. The wetter the laundry, the more work your dryer has to do. So the more a washer spins out, the more money you save in energy costs. In this regard, the WL4227P1 is a good washer. On average, it spun out 56% of all excess water. We consider anything around 50% a good show.
Conclusion
A surprise from the Southern Hemisphere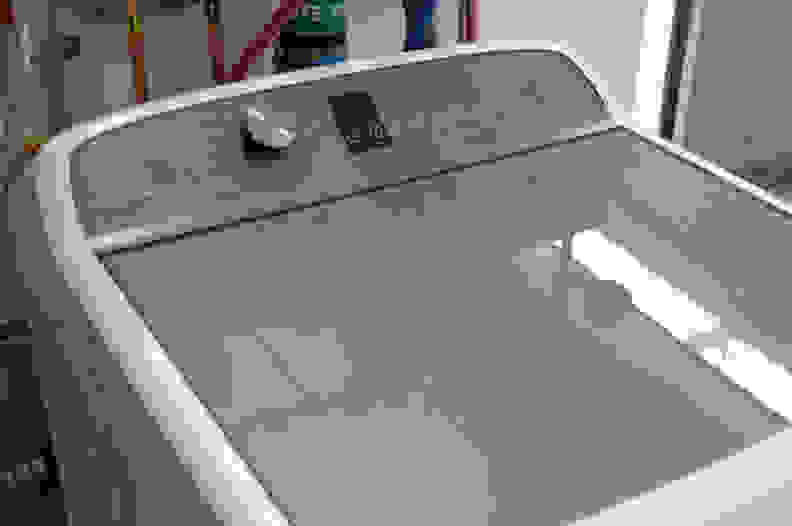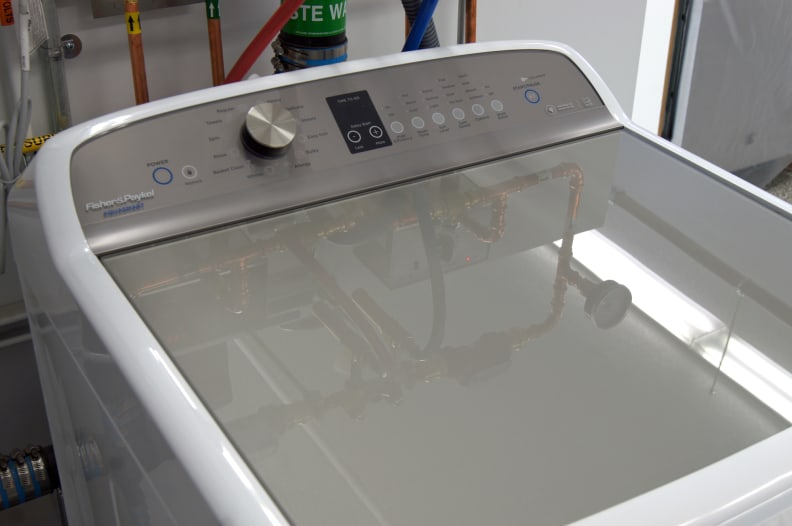 The Fisher & Paykel WL4227P1 proved itself to be a cost-appropriate washer. Its cleaning performance scores were acceptable, and its operational costs were similarly mid-tier. A 4.2 cu. ft. drum is big enough to fit lots of laundry, too.
What you're getting over other washers in its price range is style. The grey lid adds a level of distinction that you won't find elsewhere. The control panel feels higher-end than any other washer we've tested in this price range.
Overall, the WL4227P1 has enough going for it that folks in the market for a top loader should check it out. If you're shopping for a solid washer that won't cost a fortune, the Fisher & Paykel WL4227P1 is worth a look. If you're willing to spend about $50 more, you should also check out the Samsung WA50F9A8DSP, one of the best top loaders we've tested.