Laundry
GE GTWN4450MWS 3.6 Cu. Ft. Top-Load Washing Machine Review
At a little over $579 on sale, the GE GTWN4450MWS is the highest-end traditional washer you can buy. For that you get few controls, uneven performance and a big, giant agitator sticking through the middle of the drum.
Introduction
We often get asked whether "old fashioned" washing machines perform as well as newer models, so we decided to find out. The was a perfect candidate to stack up against similarly priced, more modern machines. With its traditional pole agitator, all-manual control panel and selling price of around $579, the GE marks the high end of traditional top-loaders. Were Betty Draper to suddenly be rocketed into 2012, she'd have no trouble using it.
On measures of stain and dirt removal, the GE outperformed a few front- and top-loading washers we've tested that cost twice as much. It didn't so well when it came to ease of use, energy efficiency or clothes wear, with uneven and disappointing results. We'd recommend stepping up to something that takes advantage of the last forty years of appliance research and design. Still, those with an aversion to progress, bells, and/or whistles will be glad to know that a classic washing machine did well enough in our tests to beat out some of the latest and fanciest models.
Front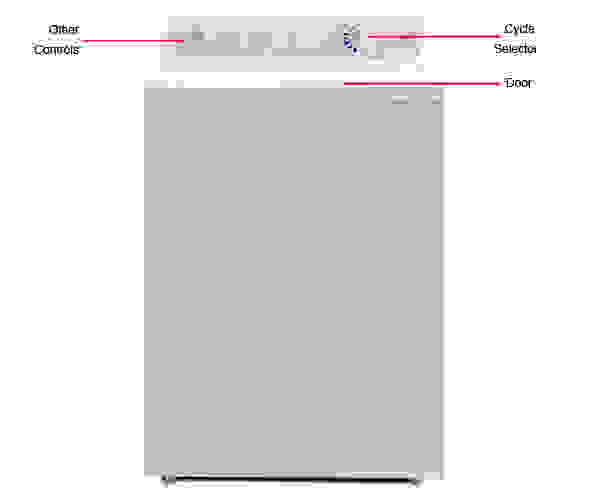 Controls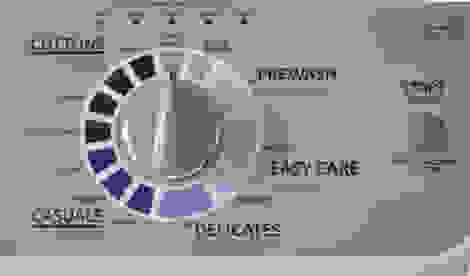 Drawer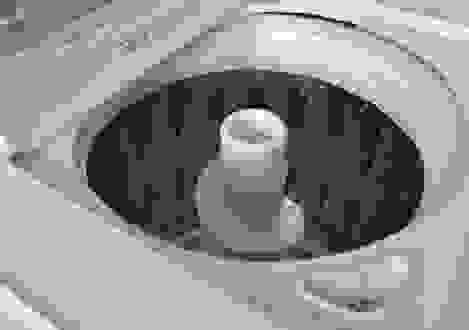 Interior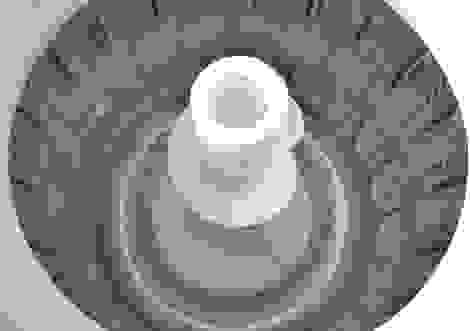 Sides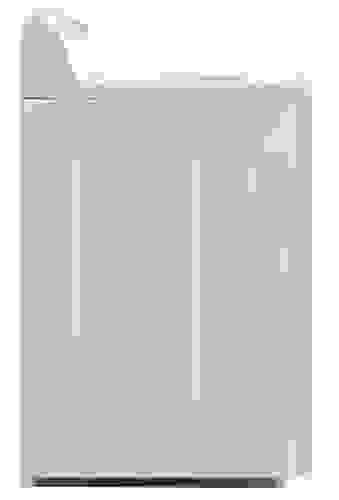 Back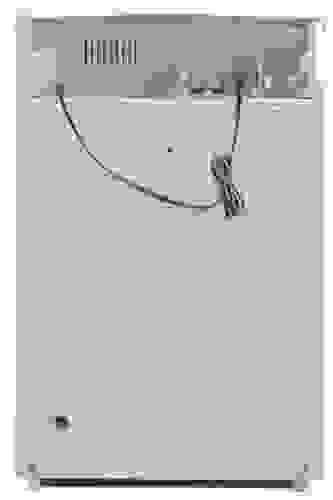 Electricity Use
Though washers don't tend to use a lot of electricity, this one actually used a bit more than others we've tested. Compared to other machines out there over the course of a year this one wouldn't add more than a dollar or two more to your electric bill.
Water Use
We tested out the 's load-sensing water fill feature, which felt that about 17.5 gallons of water was enough to clean an 8 pound load of laundry. A 4 lb. load got around 12 gallons. Adding a fabric softener cycle or an additional rinse would increase the amount of water this washer uses.
Cost Per Wash
We like a washer whose cycles tend to cost less than a dime each to run. This one runs a little more than that, with the Cottons Medium cycle we ran as a Normal cycle averaging out to about 15 cents a wash. The Cottons Light (or Quick) cycle cost 6 cents, while the Cottons Heavy (Heavy Duty) cycle cost close to 20.
Yearly Running Cost
A year with the would run about $57.52 if your electricity and water costs are around the national average. That's nearly twice what some efficient front loaders cost. If you own this washer for at least five years, that's a $125 difference.
Washing Speed
Washing Cycles
Customization
GE really missed the boat when they failed to market this machine as an "artisan" washer. No soulless sensors here -- you, the laundry craftsman, must set your own water temperature for each wash. There are also choices for a fabric softener wash, an extra spin cycle, and a second rinse.

Additional Wash Options
Options! You want options? Back in my day, we washed our clothes with lead soap in chrome machines. It took twelve hours to get a shirt clean. Kids these days. The only fancy-pants newfangled doo-dad the GTWN4450 has is a sensor that determines how much water a load of laundry needs. It'll spoil you rotten! Other than that, you can choose an extra rinse or spin -- but not at the same time.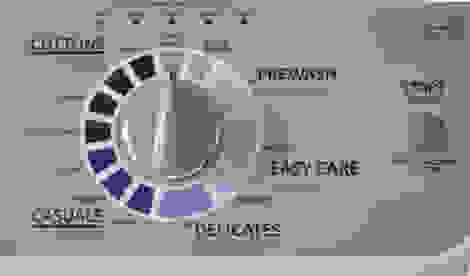 Washing Options
Detergent Dispenser
Real Americans don't use detergent dispensers. They throw their 20 Mule Team Borax straight into the drum and let the water sort things out. (There's no detergent dispenser, just fabric softener and bleach dispensers.)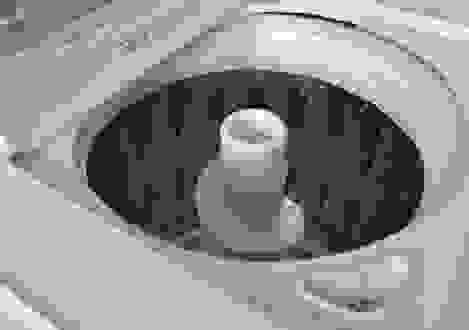 Washer Door
A glass door opens on the top of the washer, and will slam shut if you don't gently lower it into place. When loading the washer, you have to make sure not to wrap items around the agitator or else the whole load will end up out of balance.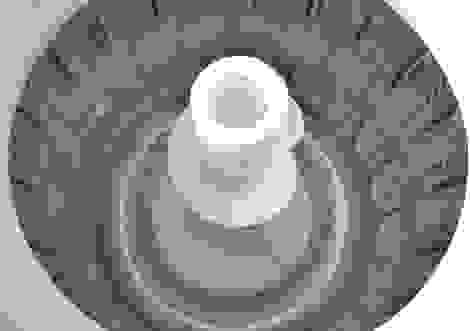 Ease of Use
The first thing we noticed about this GE is that it's extremely loud. It even came with a handout explaining that all the noises it makes aren't due to any sort of design defect. While it's heartening to know that the squeaks, creaks and thumps are all supposed to be there, it may pose a problem in a home where a laundry room is close to living quarters.
How easy you find the to operate depends on your frame of reference. We prefer a cycle selector with a few well-chosen and clearly-named cycles. We also like a display that lets us know how much time a wash will take, though some of the fancier LCD screens found on high-end washers are overkill. If you are replacing a machine that's 20 years old and don't want to learn new cycle names, this washer will be perfect.
Controls
Cycles are selected by a soft-touch control masquerading as a traditional knob. That means you won't hear the characteristic metal-on-metal sound that lesser washers make when you choose a cycle. There's also a helpful status indicator to show just how far along a wash is.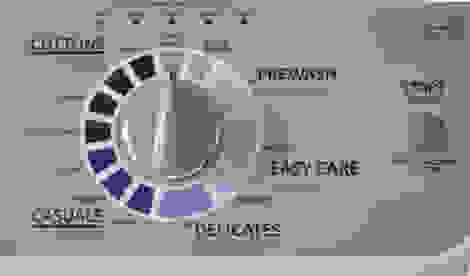 Comparison
The LG WT5101HV is a very attractive washer with a number of high-end features. It's nearly twice the price of the GE GTWN4450MWS, but it doesn't perform twice as well. Both use a lot of water and electricity, and the LG is only marginally better at removing stains. The LG offers up a more even performance, but we wouldn't say it's worth the extra money. We've tested several washers in the middle of the price spectrum that outperform these two, which sit on either end.
Normal Stain Performance
Comparison
Luddites, rejoice -- you have another choice! The Frigidaire FRFW3700LW is one of the best entry-level, no-nonsense washers we've ever tested. It's a front loader that sells for around the same price as the GE. Both washers have a similar set of features -- manual controls, no automatic temperature setting -- but the Frigidaire bested the GE on nearly all counts. Stain removal was better, as was the evenness of clothes wear. Better yet, the Frigidaire costs about half as much to run.
Normal Stain Performance
Comparison
Maytag's Bravos X can be found online for about $150 more than the GE. For that cost difference, the Maytag offers a wash plate instead of an agitator for more even washing performance. It does a better job getting out stains, is easier on delicates and has less trouble getting water out of clothes. Though the Maytag has a more user friendly control panel with a countdown timer, it doesn't have any major features that the GE lacks.
Normal Stain Performance
Efficiency
Most top loaders cost a bit to run, and the is no exception. Expect a yearly operating cost to be twice that of a similar front-loading machine. For that extra cost, you don't even get the benefit of high temperature settings and faster spin cycles. Even if you're not concerned with functionality or saving water and electricity, the additional $125 you'll waste over five years should grab your attention.
Performance
Forty years of research has actually improved modern washing machines quite a bit. While this one can keep up with and even surpass some fancier models when it comes to dirt and stain removal, its traditional pole agitator and lousy spin cycle will leave your clothes unevenly washed, frayed and still wet -- like a beauty school haircut.
Features
When it comes to features, his GE has a sensor to determine how much water a load of laundry needs. That's it. All other options are selected by hand, from temperature to spin speed. There's no delayed start, no countdown timer and no special wash cycles.