Laundry
GE PFDS450ELWW Review
This GE Profile definitely has a good side and a bad one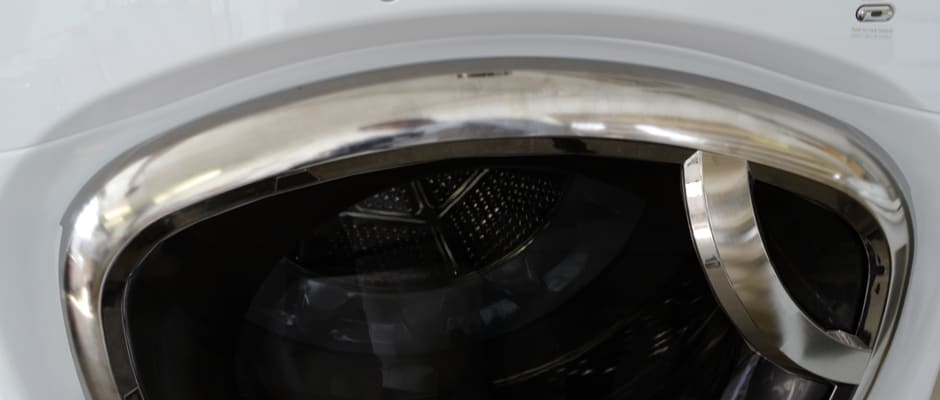 Credit:
Introduction
Like Jekyll and Hyde, Klump and Love, and peanut butter and Evil Jelly, the GE PFDS450ELWW is a profile of duality. Some things this dryer did very well while others...not so much. Cycle times were pretty much on the dot: even with sensor dry, cycles ended within ten minutes of the listed durations. However, this dryer got too hot for our tastes, which could potentially prematurely wear clothes.
Overall, this GE is an attractive package, but we'd expect perfection—or close to it—from any dryer with a $1,499 MSRP.
Design & Usability
This dryer keeps you in mind
The PFDS450ELWW likes to put you in charge. For instance, it has a reversible door. Naps and breaks aside, it shouldn't take you more than an hour to disassemble and reassemble the door to your liking. It's also got every cycle under the sun, and it lets you customize those cycles to your liking.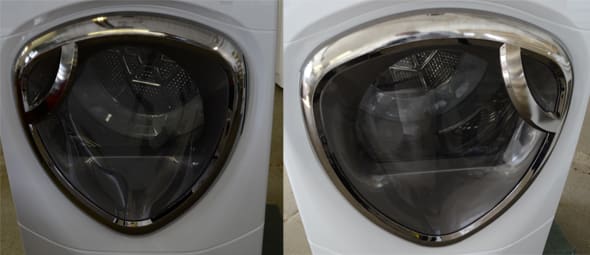 Performance & Features
Like an unlicensed contractor, it gets the job done — but not perfectly
The height of the PFDS450ELWW's duality came from its drying performance. First, the bad: the Normal and Quick Dry cycles did not get clothes completely dry. We really only ask two things from a dryer: that it doesn't form alliances with Evil Jelly, and that it gets clothes dry. This one left clothes damp, despite the fact it reached temperatures north of 166 degrees. That's hot enough to wear out clothes faster than they fall out of fashion.
However, on the smooth, peanut butter side, the Comforter and Delicates cycle proved to be above average. The Delicates cycle reached a top temperature of 142 degrees—a little high, but not as bad as that Normal cycle. Most importantly, it got our test loads completely dry. The Comforter cycle even managed to get our test comforter 90% dry, which a lot of dryers can't do.
Of course, that's only the cycles we test. This one has 24 separate drying cycles, with specialties ranging from throw rugs to active wear. It has GE's CleanSpeak, which means it gets secret messages from its matching washer to prepare just the right drying cycle.
Conclusion
Given its MSRP of $1,499, we can't give the GE PFDS450ELWW a thumbs up. It does well, but fifteen hundred dollars is a lot of money. There are features galore on this machine, and it does extremely well handling comforters and delicates, but good performance at the margins can't make up for mediocrity when it comes to a dryer's key competencies.
It's Science Time
Sci·ence /ˈsīəns/ (Noun): what we do here at Reviewed.com do. Every dryer that comes through our loading bay undergoes a rigorous gauntlet of tests. Each test is standardized and repeatable. When all the tests were finished, we concluded that the GE PFDS450ELWW was a moderately good machine. However, its high price point brings it down a few pegs.
Dry Work
Loads we placed in the GE PFDS450ELWW's Normal and Delicates cycle consisted of two sheets, four pillowcases, and thirteen towels. When wetted, each load weighed about eight pounds. After the cycle is concluded we weigh the load to figure out how well the dryer did. Check out out below to see how much water each of the core cycles did.