Laundry
GE PFWS4600LWW Review
The GE PFWS4600LWW is a Profile in Adequacy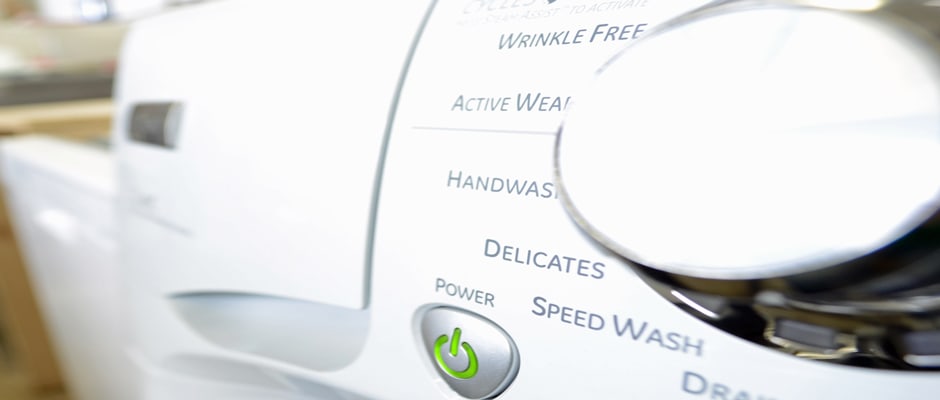 Credit:
Introduction
With an MSRP of $1,499, you'd expect a lot out of the GE PFWS4600LWW. Personally, I'd expect exceptional cleaning performance, quick cycles, and a hot stone massage. This latest in the line of Profile washers delivers the first two, but I might be thinking of a spa in Sedona for that third one. Anyways, this washing machine has a clear edge in cleaning performance that's honed by a superior Speed Wash cycle. If you're looking for a high-end washing machine, the PFWS4600LWW is worth your attention.
Design & Usability
This washing machine showcases complexity that doesn't overwhelm
If the controls of the GE PFWS4600LWW got any more complex it'd start asking for the location of John Connor. It boasts 30 unique cycles that range from a single item wash to athletic shoes. Besides the cycles that appear on the selector knob, there is a whole gaggle more under speciality cycles. There are menus within menus, but its all laid out in a logical manner. Maybe we're wash-cycle hoarders, but every single one seems like something you might use someday.
Interestingly, there's a door that could be described as either heart-shaped or shield-shaped, depending on how manly I'm feeling. After looking at umpteen-hundred round-door washers, we think it looks pretty nice.
Performance & Features
Present the PFWS4600LWW a stain and it will give you a solution
Based on national averages, we estimate the PFWS4600LWW to have a yearly operating cost of around $41. That's on the higher end of the front-loader cost spectrum, but still below its top-loading brethren—that guy who recycles only when the bin is right there.
More so than what went into it, this washer was extremely efficient with what came out of it. Our test loads retained around 53% of their weight in water. That means significantly less work for your dryer, saving you cash and electricity or gas—depending on your dryer fuel of choice.
Most importantly, all of the GE's core cycles performed at or above average. The one that caught our eye was the Speed Wash cycle. Lasting only half an hour, it lifted stains better than any other cycle on the machine. However, at 17 cents per wash, it's the most expensive to run. We'd have preferred a better Normal cycle, or at least a more efficient Speed Wash.
Conclusion
The GE PFWS4600LWW doesn't disappoint, but higher-end machines shouldn't. It's kind of like if you hired LeBron James to play on your pee-wee basketball team, you'd expect to win. That being said, this GE had an above average cleaning capability coupled with a below average efficiency rating. Plenty of features are stuffed into its attractive outer shell, most of which are useful. If you've got $1,499 to spend, the PFWS4600LWW is not a bad choice—though you should definitely shop around before settling on it.
Science Introduction
We here are Reviewed, want to blind you with science. Not literally because we'd go out of business under the mountain of law suits that'd come at us. However, we do aspire to use the most concise and logically methods to test the appliances that come under our roof to give the most unbiased reviews.
Cleaning Performance
Clean performance is judged by an analysis of a stain strip. These piece of standardized cloth are covered with various household messes ranging from wine to blood. These strips are placed in all core wash cycles. We found that the GE PFWS4600LWW had the easiest time with cocoa stains and the hardest with blood stains. That means this washer deals better with alkali stains over acidic ones.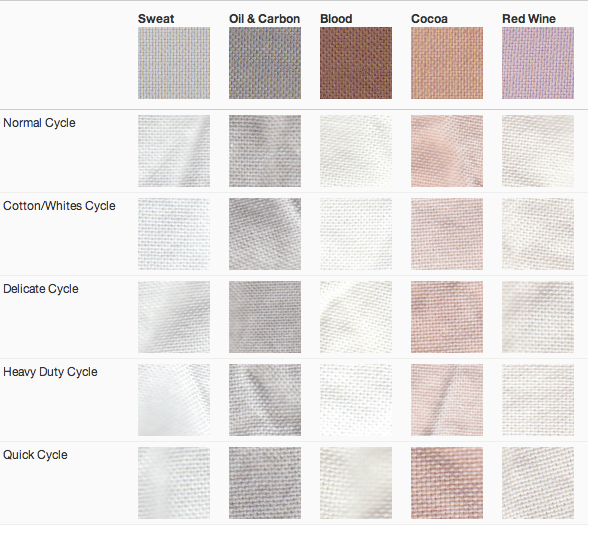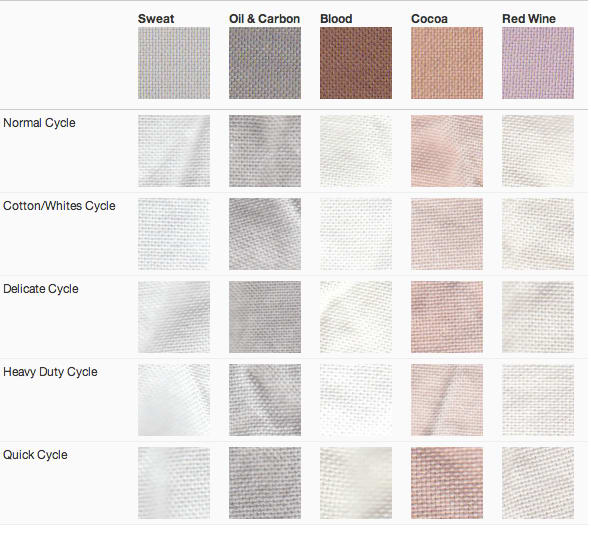 Efficiency
Efficiency comes in two forms, what goes in and what comes out. When we set up the GE PFWS4600LWW we hooked it up to watt and water meters. Based on national averages, we estimate the yearly running cost to be around $41. That's slightly higher than average for a front-loader. Where the GE really shined was with water retention. The less water retained by your laundry, the less work your dryer has to do. On average, test loads emerged from this washer retaining about 54% of their weight in water. That earns the PFWS4600LWW a gold star in our book.


Other Tests