Laundry
Kenmore 79133 Gas Dryer Review
A whopping 8.8 cubic feet of gas drying for about $1,000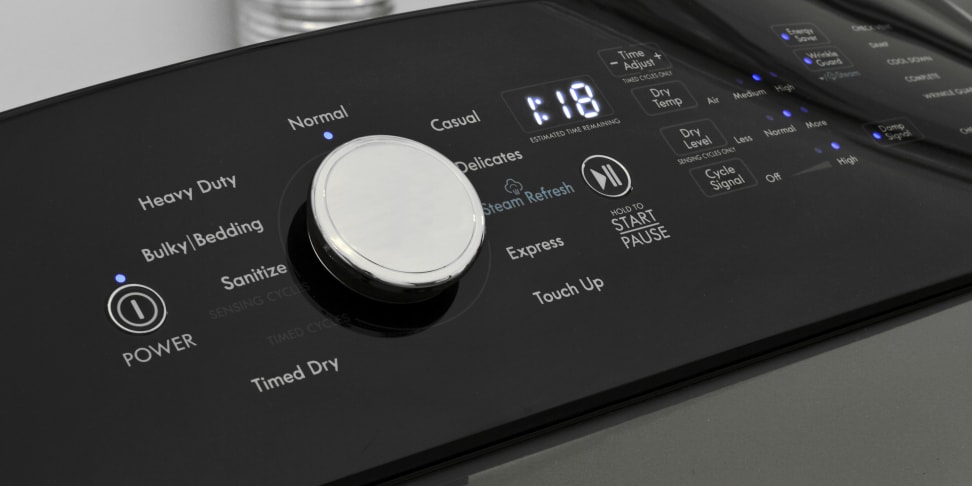 Credit: Reviewed.com / Matthew Zahnzinger
Editor's Note
This is a review of the Kenmore 79133. We tested its electric counterpart, the 69133, but you can expect identical performance. For more information, read our review of the Kenmore 69133.
Based on our analysis of hundreds of dryers, we think the Kenmore 79133 (MSRP $1,419.99) offers an outstanding balance of price, performance, and perks. You can buy this 8.8-cu.-ft. gas dryer at Sears for about $1,000, it dries gently, and even features steam and a swanky, silvery-grey metallic finish. If silver's not your thing, or if you just want to save some money, it also comes in white as the 79132—for just $910.
Like most of our other top-ranked dryers, the 79133 works in a very deliberate way: Removing moisture at temperatures just gentle enough to protect sensitive fabrics. A massive drum means you'll also get to dry larger loads, and quicker cycles mean less time spent in the laundry room.
The cycle list and feature set are broad but not overwhelming, and include useful options like a Sanitize cycle, Energy Saver mode, and steam drying. Compared to other machines in its price range, this model is plenty versatile.
Be sure to read our full review of this dryer's matching washer, the Kenmore 29133.
Why Buy?
For a dryer this large, a sale price of around $1,050 is quite fair. That may be the best reason to pick this model over its competitors. If you don't care about the metallic finish and decide to go for the $910 white model, you save almost $150 and the choice becomes even more clear.
To compare, the Maytag MGDB835DW also retails for about $900 and has another spacious drum. It dries just as well, and has an equally broad set of cycles and features.
But unlike the Maytag, the Kenmore 79133 comes with that water hookup for steam, making it one of the best all-around choices for this size and price range.
For much more information, refer to our full review of the nearly identical Kenmore 69133.