Laundry
Maytag Bravos XL MVWB880BW Washing Machine Review
Whatever mess your family's weekend brings, this washer can handle it.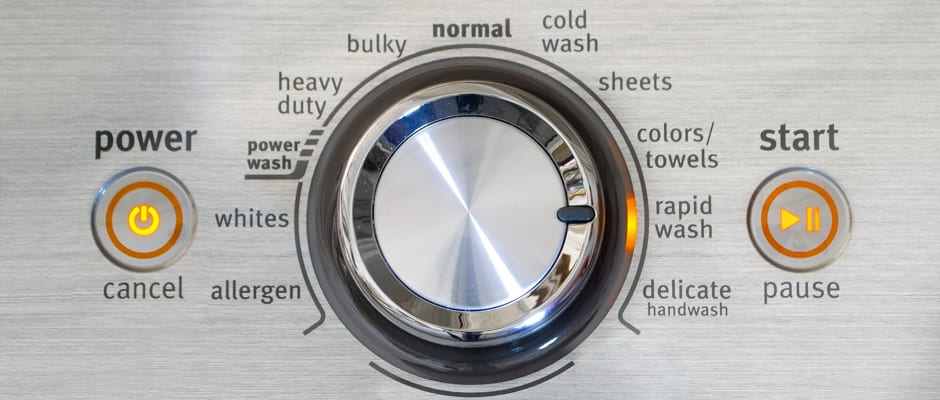 Credit:
The American-made MVWB880BW (MSRP $999.99) isn't the Maytag brand's flagship top-loader, but it's close. The huge, 4.8-cubic-foot drum is designed for large families, and can handle a whopping 21 towels at once.
Marketing materials also claim the fancifully named IntelliClean impeller will more evenly distribute loads throughout the drum, but whether or not this technology actually makes a difference is for our tests to decide.
By the Numbers
Our suite of lab tests comprised more than 16 test loads for the Maytag MVWB880BW, including measurements for hot and cold water requirements, electricity usage, internal drum temperature, and water retention. We gauge stain removal using controlled, pre-soiled testing cloth, and report results relative to the AHAM industry standard. Clothing wear is tested with controlled mechanical action cloths, which fray according to agitation intensity.
Design & Usability
Sleek finish on a traditional design
Other than the main control panel, the only gap in this washer's white enamel exterior comes from the windowed lid, which is made of tempered glass and tinted dark for maximum classiness. Not so classy: the lid's inability to keep itself propped open at any angle. At least the control scheme is laid out wisely, the large wash cycle dial is surrounded by a ring of LEDs, one for each cycle, so it's easy to tell which one you've selected. If you'd like to specify additional modifiers like wash temperature, spin speed, or soil level, buttons are available on the panel's right side. Unfortunately, the buttons themselves are rather stiff, and the labeling is small and hard to read.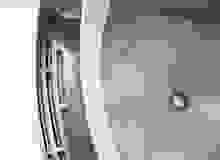 From afar, the control panel itself seems set in brushed metal, but up close, the reality is little more than a plastic print made to look like expensive plate. There are dispensers below for bleach, fabric softener, and of course detergent.
Cleaning Performance
As is the case for many washing machines, this one's best cycles are Power Wash, followed by Whites. The Power Wash cycle was strong on cocoa and carbon (dirt), but struggled with sebum (sweat). The Whites cycle's performance was distributed in a similar way, while the Normal cycle wasn't quite as strong on dirt.
For all stain types, Power Wash and Whites have the best and second-best removal performance respectively, though they also produce the most severe and second-most severe clothing wear respectively. This is a common tradeoff.
Efficiency
Based on the washing habits of an average American household, we've calculated the total ongoing ownership cost of the Maytag MVWB880BW at $54.01 per year, including water and electricity. Each Normal cycle will run you $0.09, and the most expensive cycle is Power Wash at $0.20 per wash.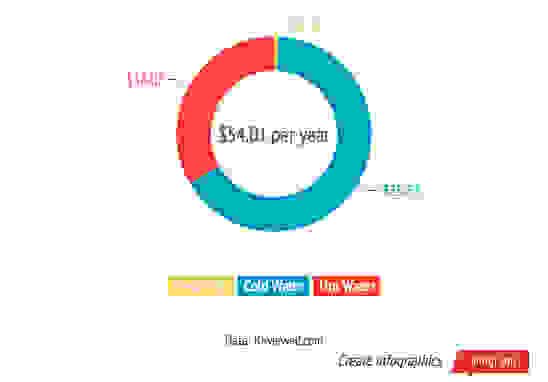 The average finished wash load from the MVWB880BW will retain 62% of its water weight, and that means a little more work for your dryer (which is much more costly to operate). By comparison, a more efficient washer might retain 50% moisture or less.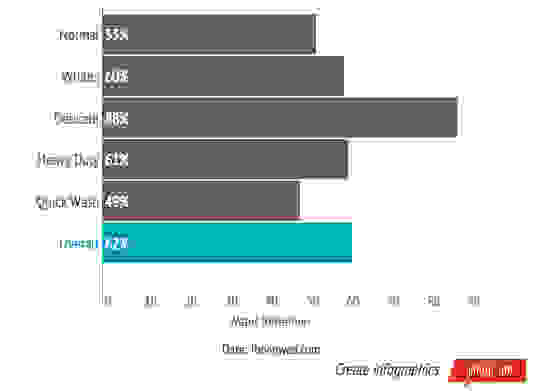 Performance & Features
Thorough. Fast. Expensive.
We expected more features from this $1,000 model. There's no basket light, no Steam cycle, and no Sanitize cycle either. Test results were slightly underwhelming, too: Whirpool's own WTW8000BW, for example, costs only $750 yet scored similarly.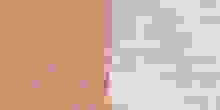 This machine's performance breakdown is typical of most washers. Power Wash was the most effective cycle, particularly against stains like cocoa and dirt. This was followed by Whites, where the machine was strong against red wine. As it should, the Whites cycle started off relatively cool before adding heat, which prevents proteins from cooking into your clothes.
Generally speaking, all of the cycles are pretty quick. Normal clocked in at only 49 minutes, while the Whites cycle required 70 minutes. We've calculated total ownership cost for this washing machine at $54 per year, which is rather high. If this machine were to last 10 years, you'd spend $270 over the ownership cost of the most efficient front-loader we've tested. Mercifully, moisture retention levels are fairly low after each wash, literally lightening the load for your dryer, which is much more expensive to operate.
For in-depth performance information, please visit the Science Page.
Conclusion
Speed, size, and stain removal make for a helpful family washer.
Maytag's MVWB880BW proved itself capable of removing cocoa (an alkaline stain), red wine (an acidic stain), and carbon (dirt), making this model a rather versatile one. Combine that with quick cycle times and a high capacity drum, and you've got a recipe for the ideal large-family washing machine. We still think $900 is a tad too high for what you're getting, but the washer's ability to deal with a wide range of stains leaves us little else to complain about.
As for the kids' laundry chores… we're not sure they'll be quite so excited about the fast cycle times as you are, but hey, it's a start.